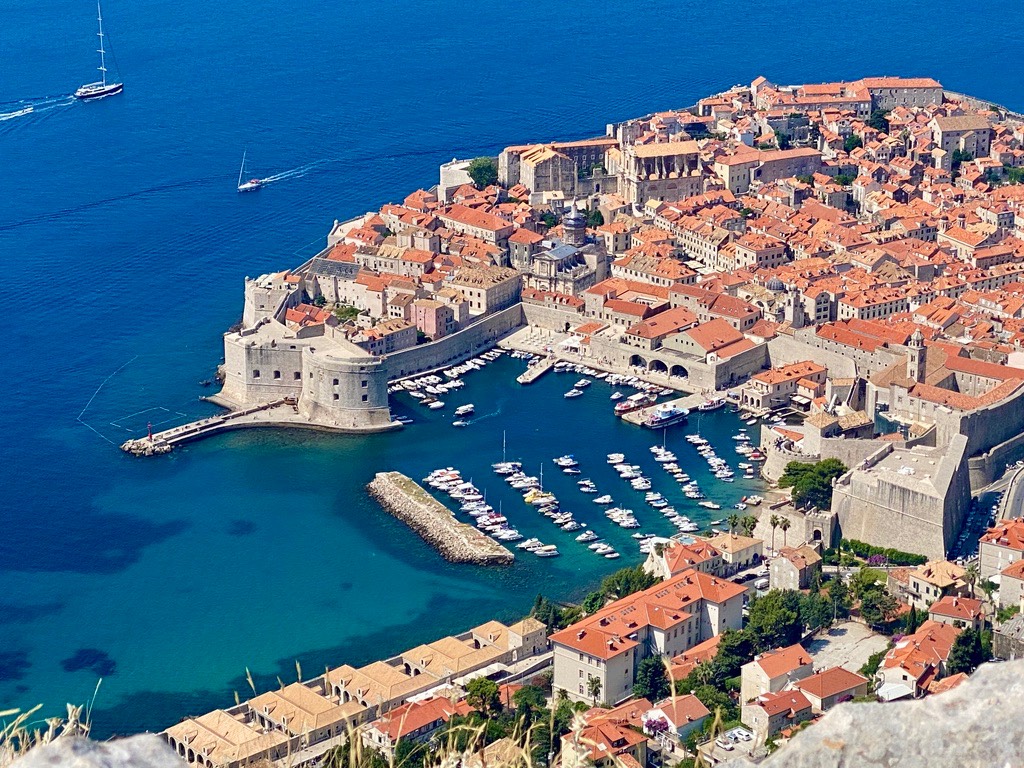 today we walked around the old town in dubrovnik, and learned a lot of history about the wars and earthquakes that affected it. then we got into a car and drove to a high point to take pictures, which was beautiful but scary because the roads were kind of sketchy. 
after that, we drove to some abandoned hotels from the bombings during the war. it was crazy to see how destroyed they were.
then we drove about 30 minutes to a small town where we got a drink and a snack. we walked around and looked at the water and pretty houses, and then grabbed a coffee or drink at a really nice restaurant with a good view. then we got back into the car and drove back to the hotel, where we went swimming and then back into the old city. it was a very fun day!