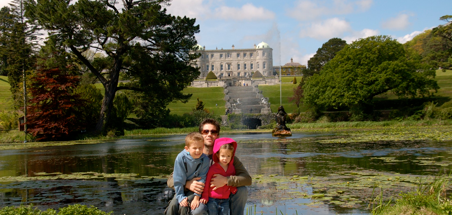 This morning, we decided to go South to the Wicklow mountains.  Our first stop was to be the Powerscourt Estate.  Our GPS kept sending us on tiny little dirt roads for miles and miles for no apparent reason.  So, we saw a lot of this...and this...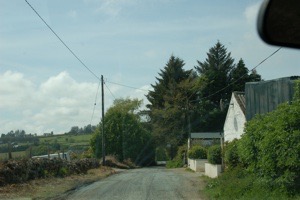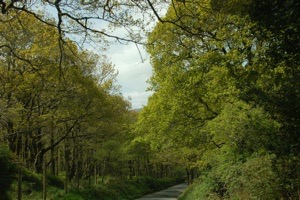 It was really beautiful, but we ended up way out of the way and had to go basically back the whole way and start over.  Anyway, once we got there, we saw the inside of the building,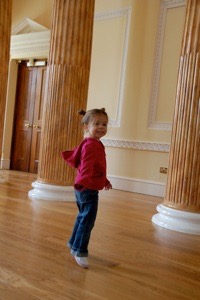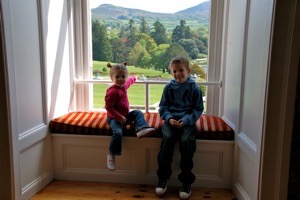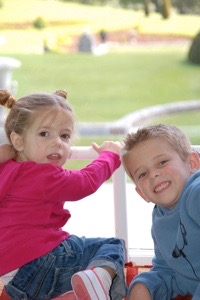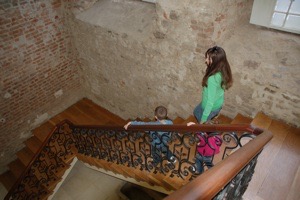 then headed out to the impressive gardens.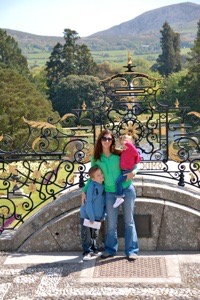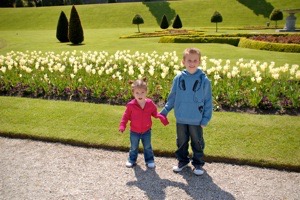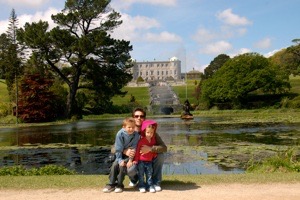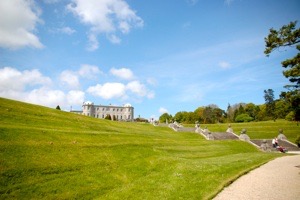 And, I had to tame a wild horse with my bare hands...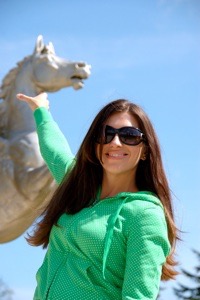 We walked a wooded path to the Pepperpot Tower - the only remaining part of the original castle from the 1200s.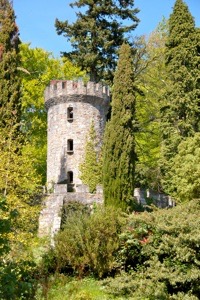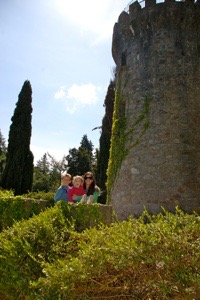 We went to the top of the tower and took in the incredible view and then headed back to grab a bite of scones and soda bread.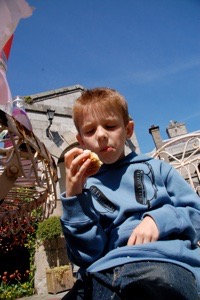 Next, we drove up to Powerscourt waterfall.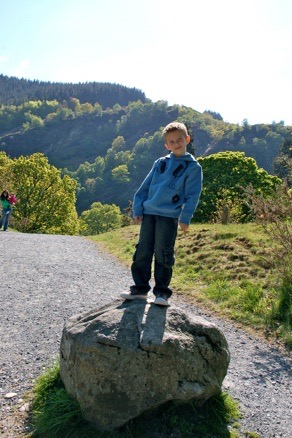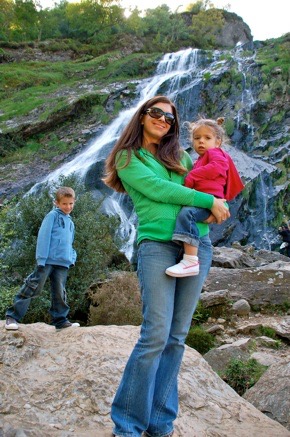 Then, we backtracked (thank you again GPS) to Glendalough.  There is an incredibly old graveyard, a round tower and the Cathedral of St. Peter and Paul from the 10th century.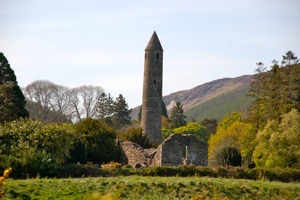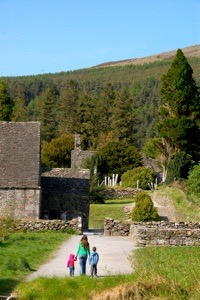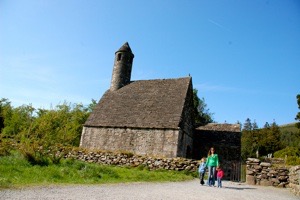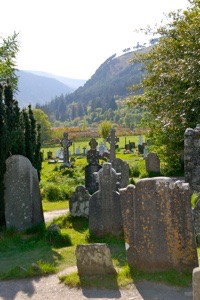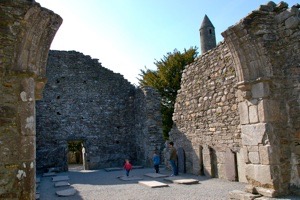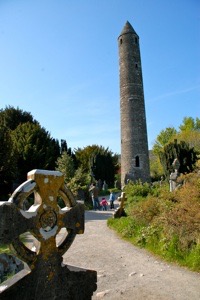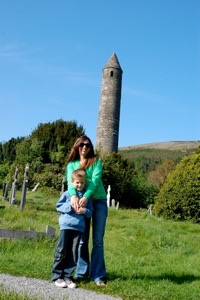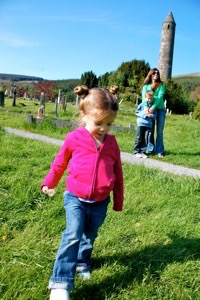 After that, we headed up to Glendalough's upper lake - the site where a monk settled in 498 to live a life of solitude in the harsh wilderness.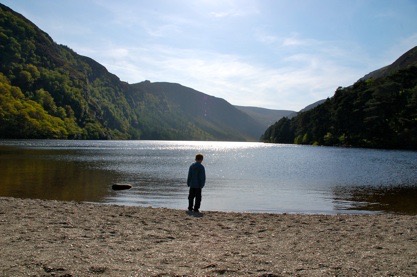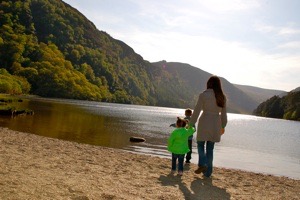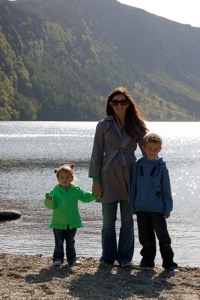 We packed a lot of unbelievable sites in to our day.  We are feeling really ambitious and are planning to drive across the whole country tomorrow to Galway.  Galway  is just south of where my family is from in County Mayo, so that should be cool.  It's a lot of driving, but one of those places we feel like we have to see.