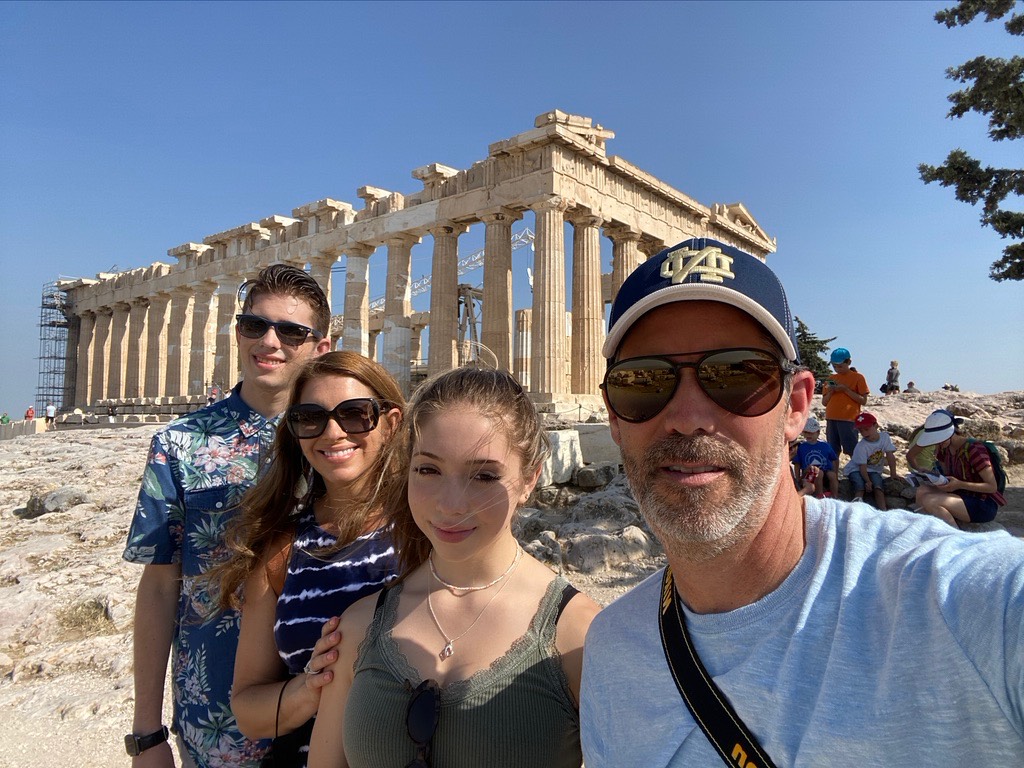 We left Newark airport at a few minutes before midnight on Tuesday night and arrived in Athens at 4:00 pm Wednesday.  This was our first time flying Emirates, which was great, but it will be our last time flying out of Newark.  Anyway, we got settled into our rooms and had some dinner at the hotel and then walked around the main plaza of Athens, Syntagma Square.
This morning, we met our driver Alexandros and our guide Nancy and started our day.  Our first stop was the Acropolis.  We walked up a marble path shaded by olive trees.
The first monemument we saw was this Ampitheater, which has been restored and is still used today for concerts.
We continued through the main gate…
and to the spectacular Parthenon.
The view from the Acropolis is incredible.
From our vantage point, we could look down on the Temple of Zeus, currently under restoration.
We checked out the other temples, including this temple of Athena Nike and the Erechtheion.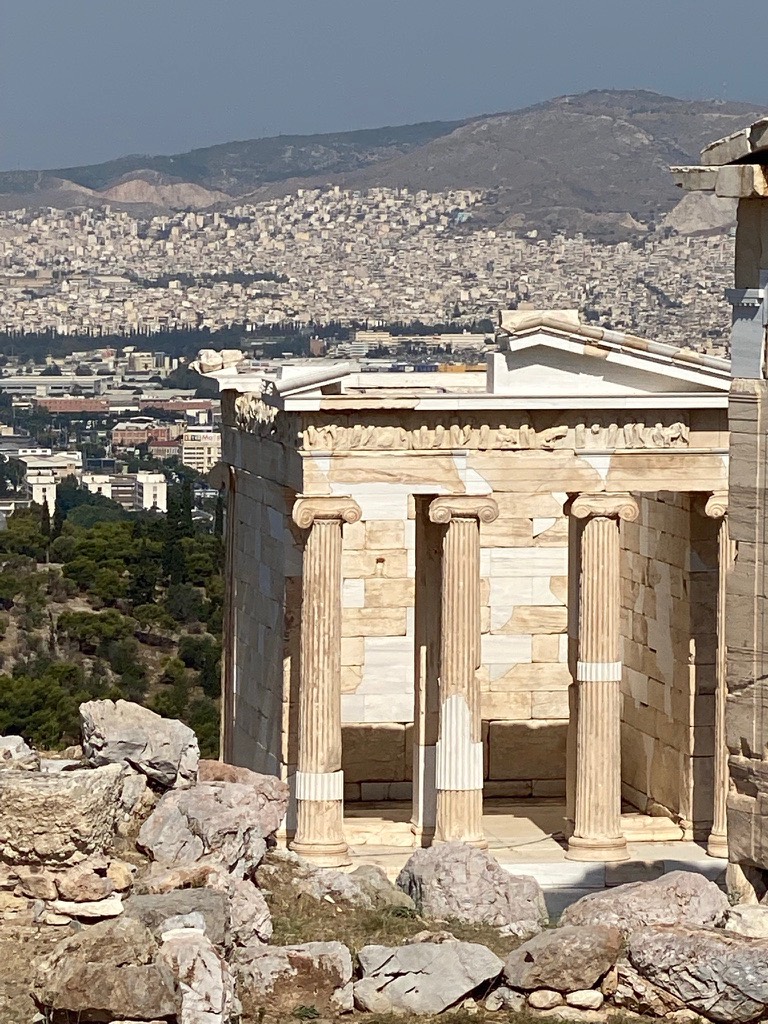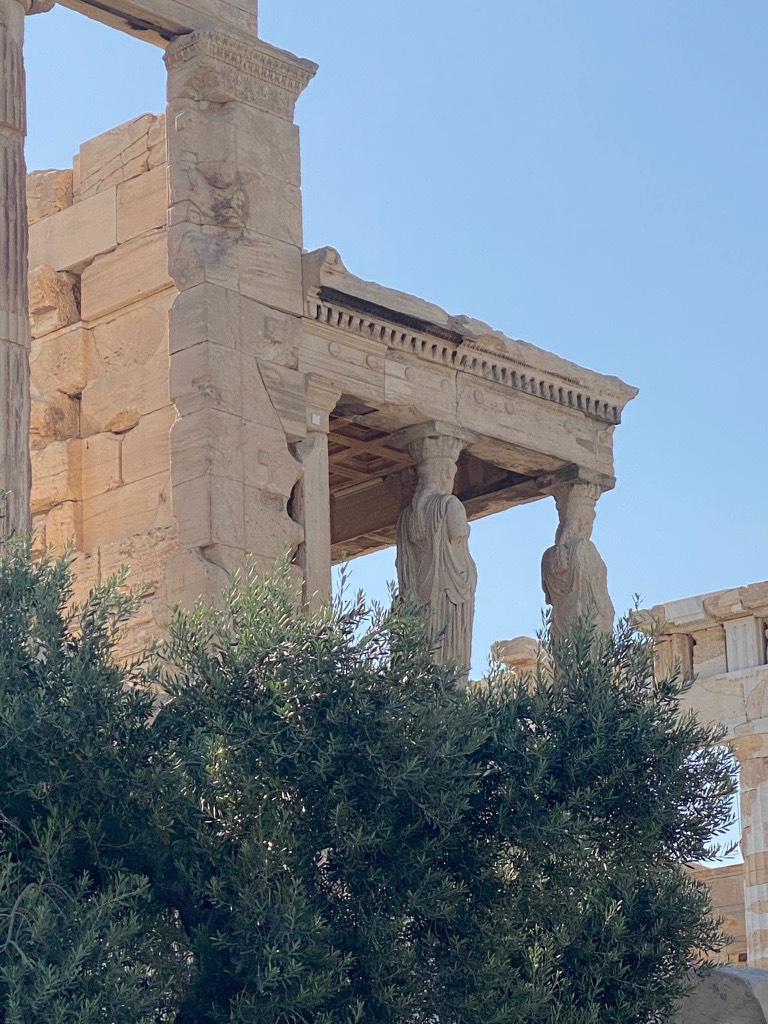 Our next stop was the New Acropolis Museum. Here, we were able to view the temples' decorative art that is stored inside the museum galleries. The museum is built above the ancient part of Athens, and the glass floors allow you to see what was beneath.
We were able to see the original Caryatids…
and the so many pieces of the Parthenon metopes and friezes.  Well, the ones that weren't stolen by the British!
After the museum, we headed out of Athens, stopped for lunch by the sea,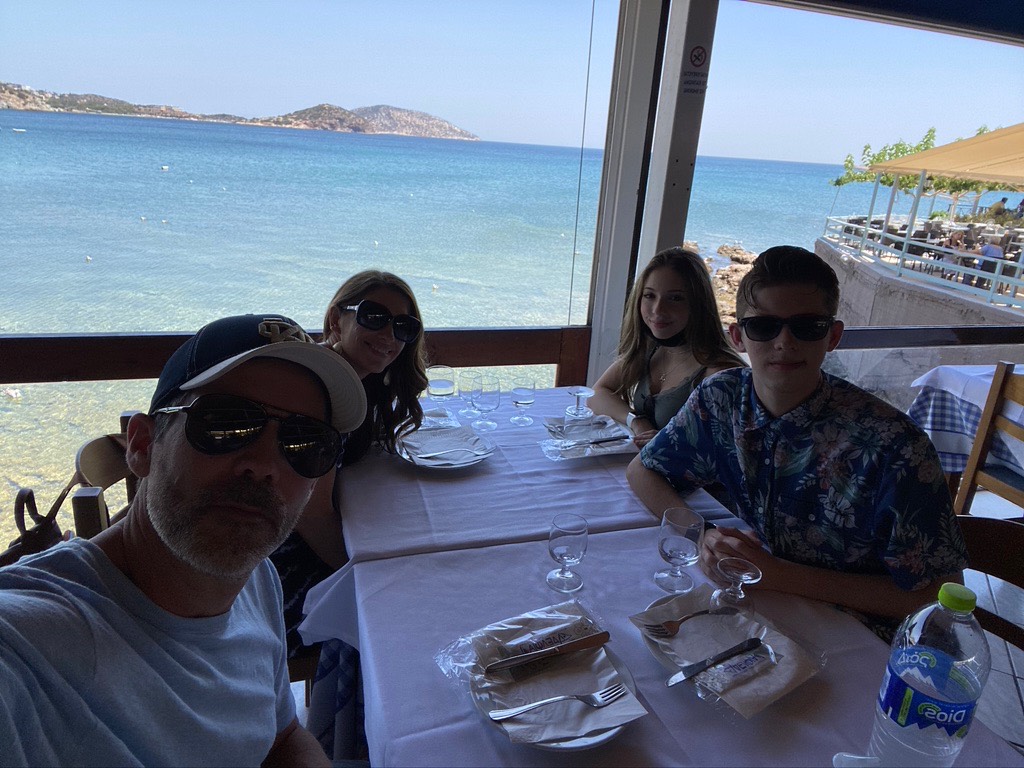 and headed to Cape Sounio.  The water looked unbelievably blue as we drove along the coast.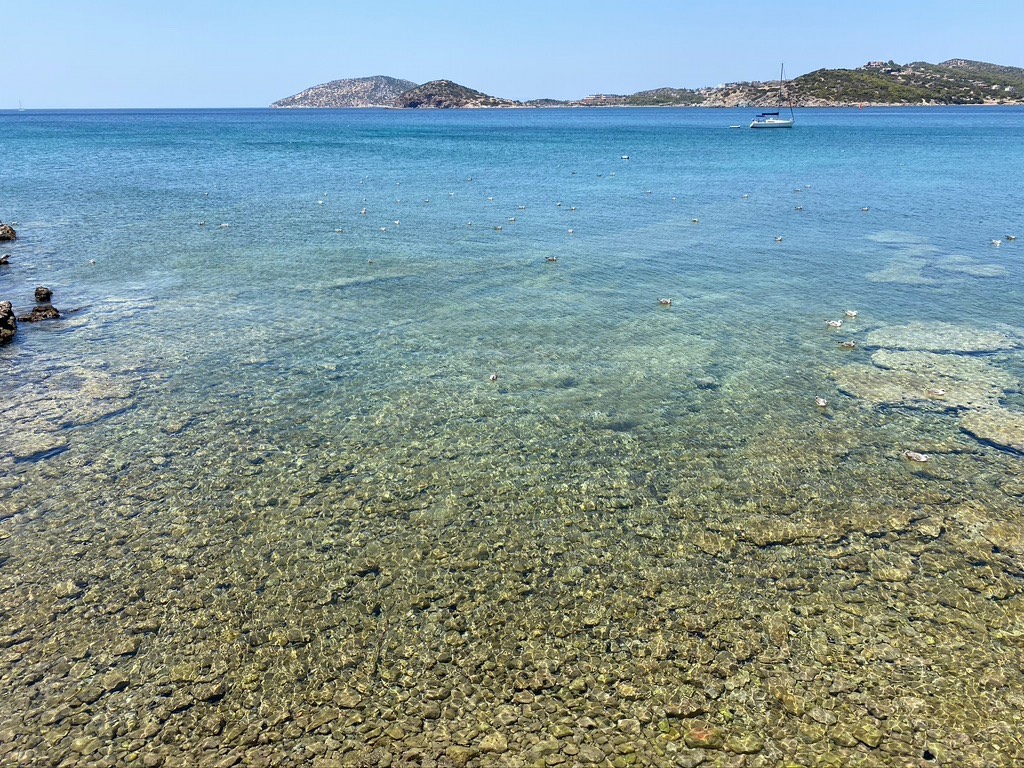 Here is the Temple of Poseidon from a distance..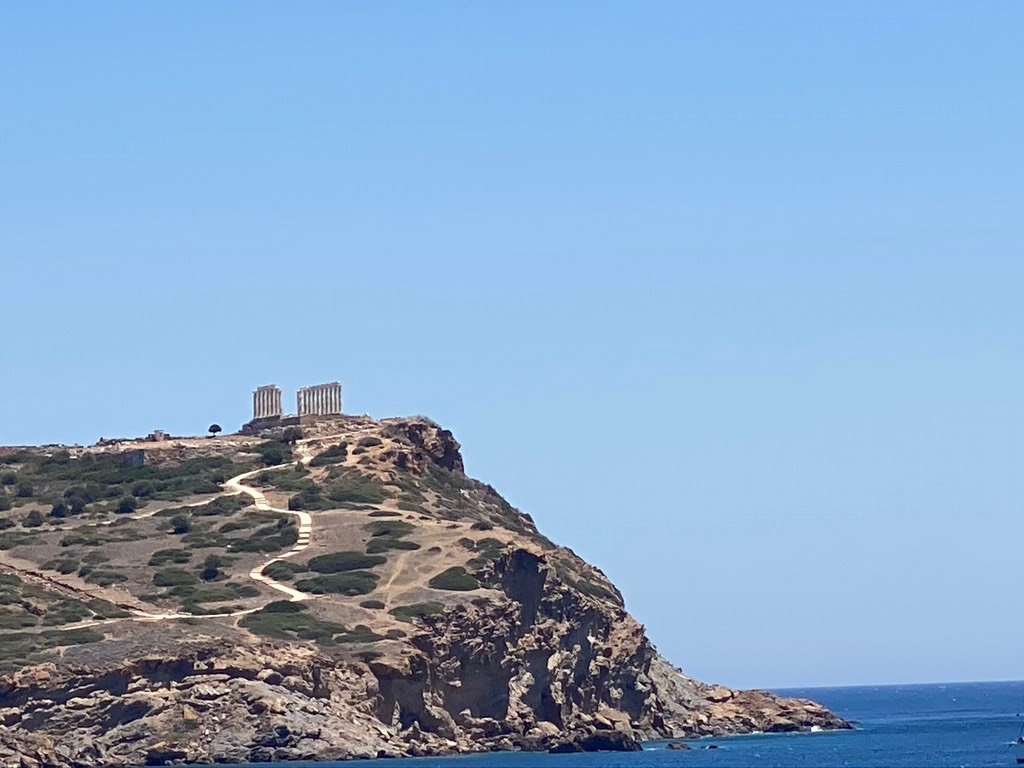 and up close…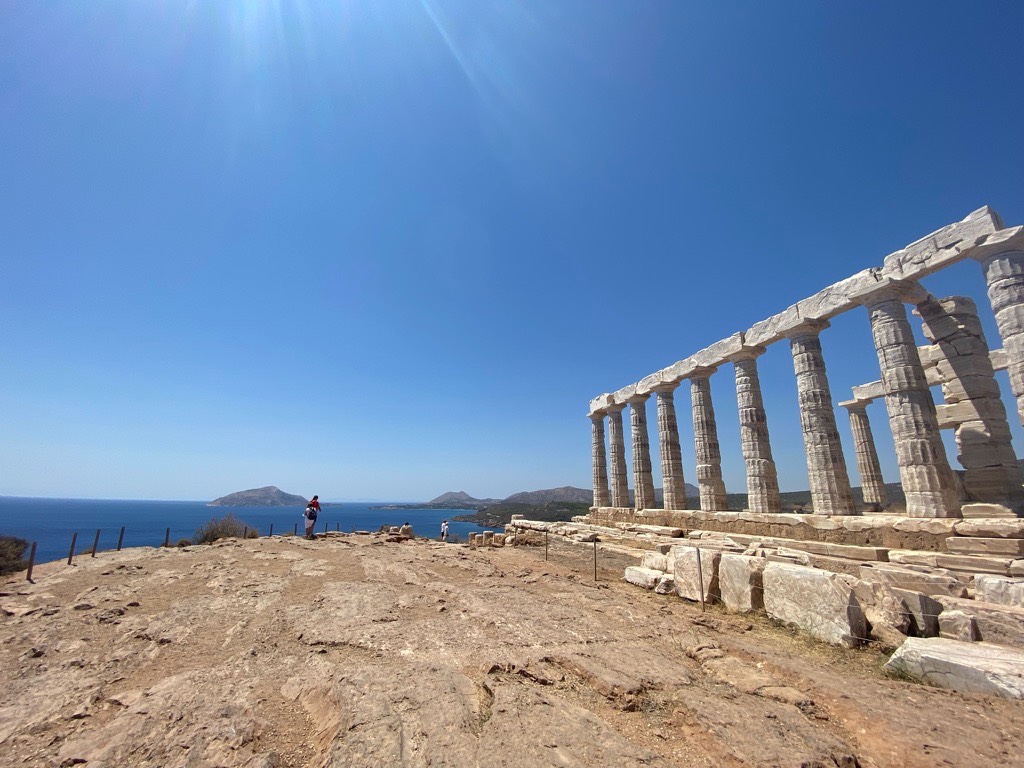 Our last stop was the Olympic Stadium where the first modern Olympic games were held in 1896. The Athens Marathon still finishes here.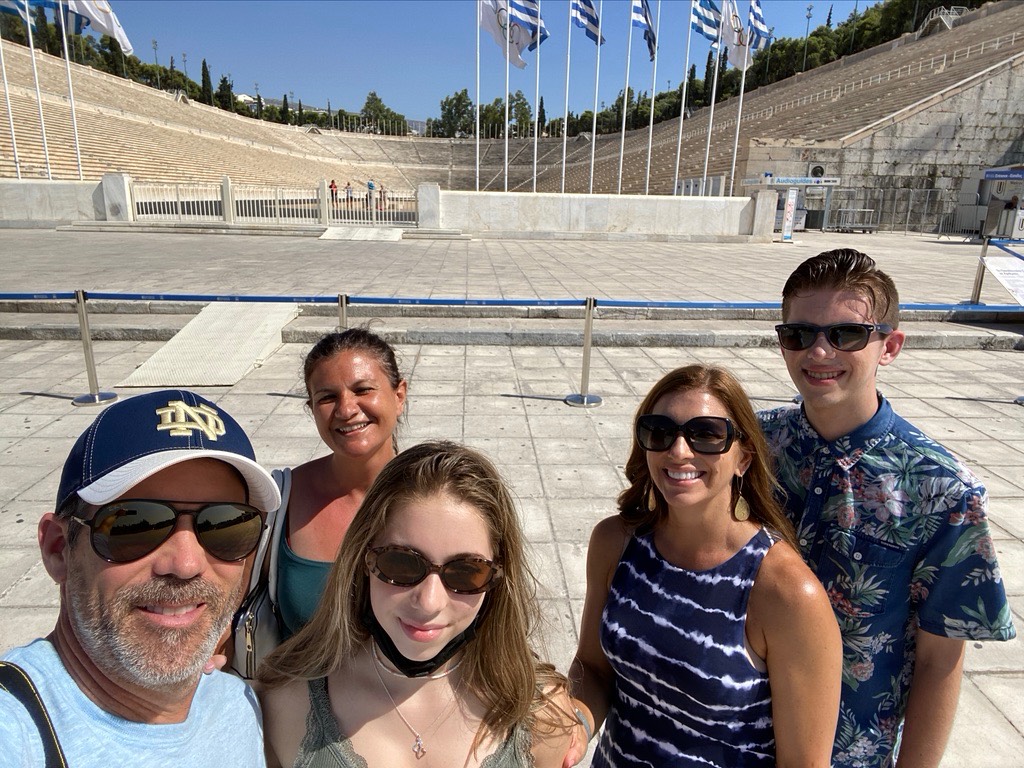 Our wonderful guide, Nancy!
After our tour, we took a short nap, then headed out for some dinner and an evening walk through the Plaka and back to our hotel.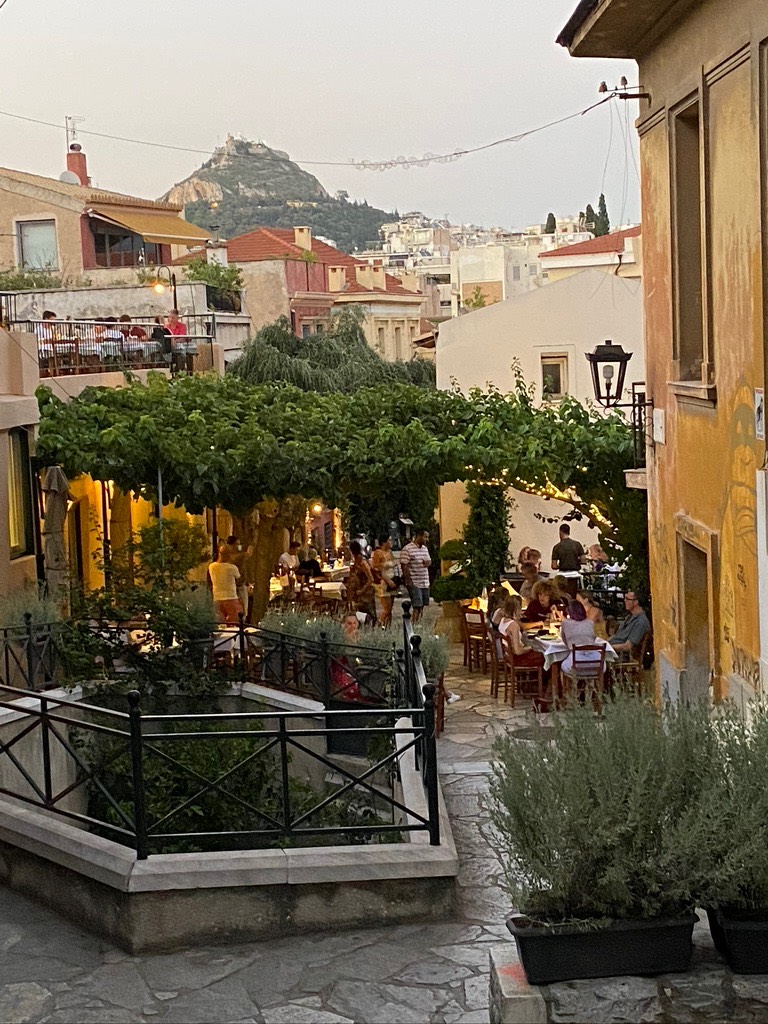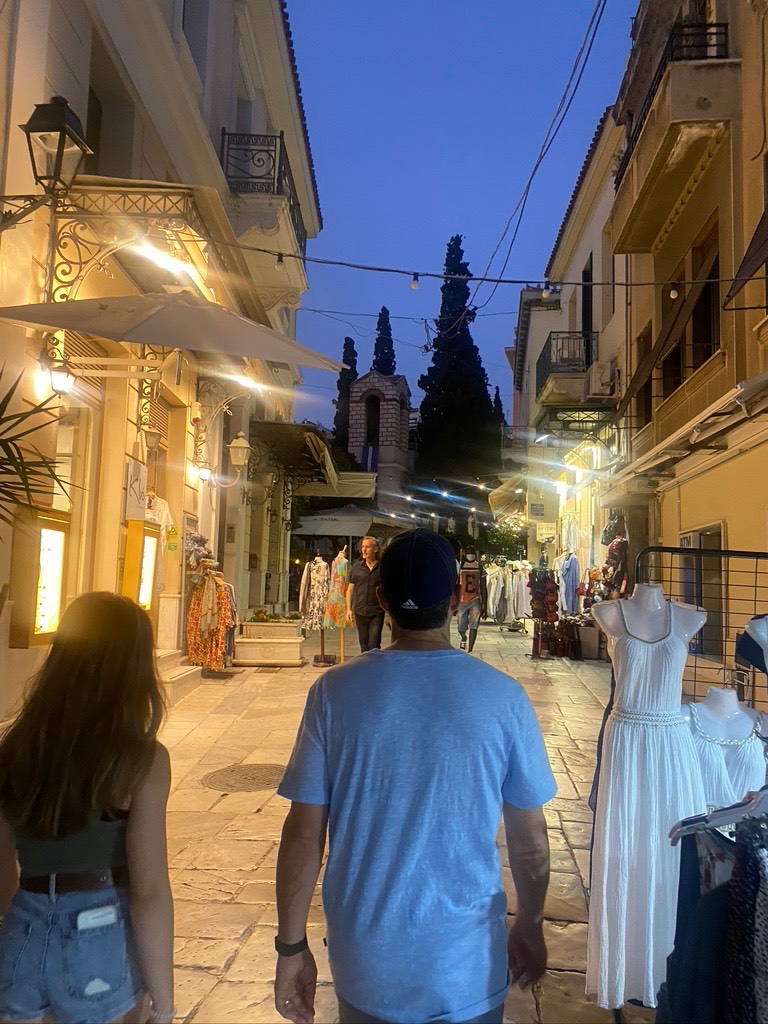 We had a truly fantastic day. We have an early start tomorrow as we head out at 5:45 am for our ferry to Santorini.  
Thanks for reading!