We declared today Kid Day in London and Hayden and Violet got to choose everything we did.  The first thing on their agenda was a trip back to Holland Park adventure playground this morning.  Here they are on the zip line.
After spending an hour or so at the park, we took an Uber to Regent Street…
…to spend some time at Hamley's, a 6 story toy store.
We went to lunch and then took the underground to The British Museum. 
We only had about 25 minutes before the museum was going to close, so we tried to see the main sights as fast as we could.
This is the real Rosetta Stone!
We saw a few more Ancient Egyptian artifacts…
and then on to the Greek gallery.
It was interesting to see these pieces that were taken from the Parthenon because when we were in Athens, the New Acropolis Museum points out all of the missing frieze sculptures and makes it very clear that they are in London, where they do NOT belong!
We only had time for a few more sights before they politely told us to leave.
When we got back home, Neil and Violet decided to go back to the park and met this peacock!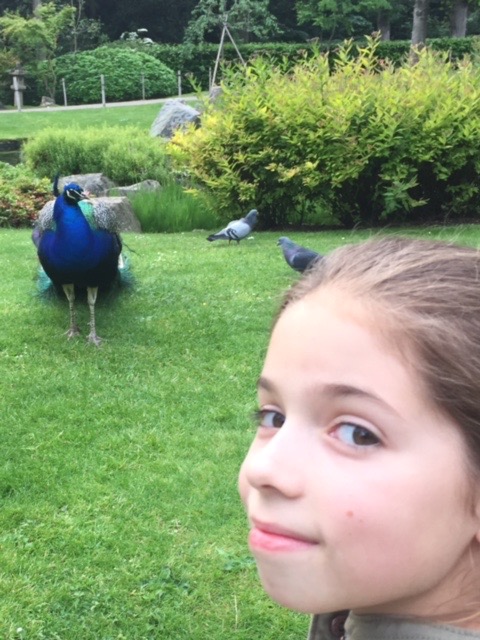 Tomorrow is our last day here.  We are going to the Harry Potter studios to close out this trip.  Can't wait!