We caught a super early Eurostar this morning and headed to Brussels.  We weren't worried about our visit, but I know a lot of our family and friends had concerns about us coming.  It was a little disconcerting that the first thing we saw when leaving the train station was the Molenbeek district, notorious for terrorist cells.  It definitely wasn't a place we wanted to hang out, but the other areas of the city felt safer.  Our guide was very opinionated (to put it nicely) and talked a lot about European and American politics.  It's always intersting to hear what the rest of the world thinks about our government.  
Our first stop was the Atomium.  It's a giant model of an iron molecule and was part of the world's fair in 1958.
From here, we headed to the European Neighborhood, home of the EU Parliament.
We got to go into the Parliamentorium, which was very cool, and explained how the EU Parliament works.
Next, we happened upon Auto World, a very happy accident for Hayden!
We saw lots of buildings in the Liberty Style….
and we also visited the St. Michael St. Gudula Cathedral…
and the Triumphal Arch…
Last, we walked through the old city and checked out all kinds of old pubs and shops, and sampled a real Belgian Waffle.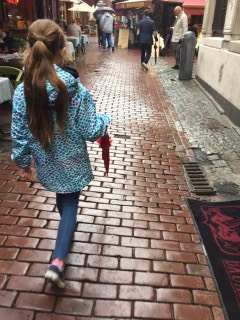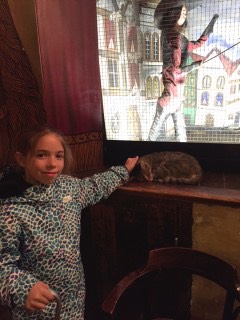 There's still so much more to do in London, so that is our plan for tomorrow.