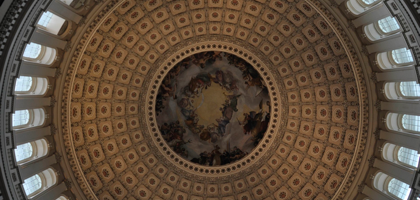 This morning, we had our tour of the Capitol.  This was our first guided tour, and we were kind of dreading it because we prefer to just do things on our own, but it ended up being really interesting.  We saw the original supreme court room and these columns, the only parts of the original capitol building that survived the fire from the British invasion of the War of 1812.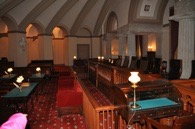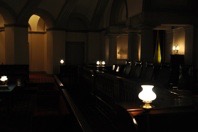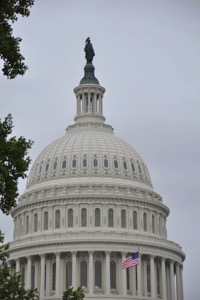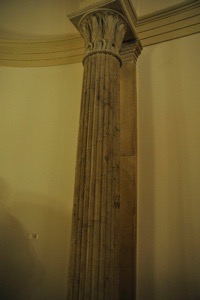 Next, we saw the main dome with its impressive painting at the top and frescoes all around.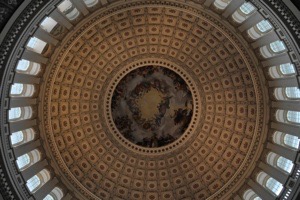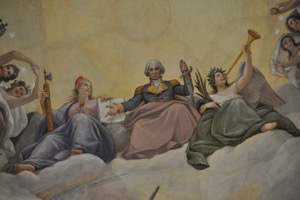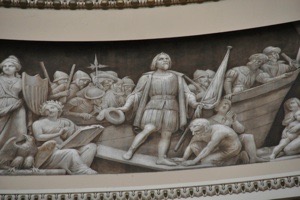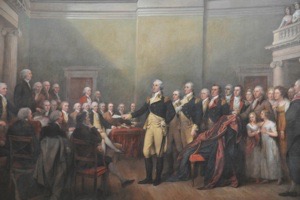 The old chamber of the House of Representatives has a dome ceiling as well, and because of the acoustics in the room, if you stand in one spot, you can hear someone whispering from the other side of the room.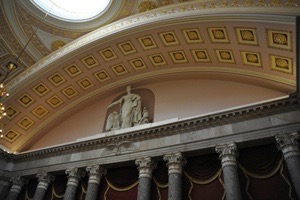 We had passes from our congresswoman to go to the galleries in the Senate and the House of Representatives.  Because it is election time, they weren't in session, but it was still cool to see.  From here, we took the underground tunnel to the Congressional Library, which was architecturally beautiful.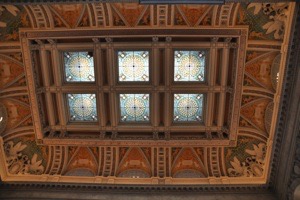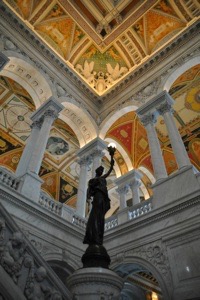 After lunch, we walked to the end of the National Mall and the Lincoln Memorial.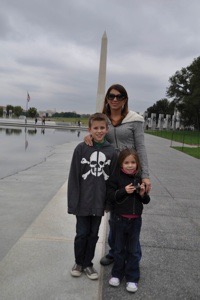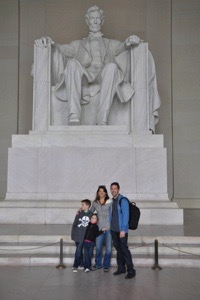 I think we walked at least ten miles today...glad to be home now.  Not sure what we are doing tomorrow, but we have the National Archives on Thursday and our White House tour in Friday.  The comment function doesn't seem to be working, so email us at knstrong@verizon.net if you want.  Thanks!