This morning, we arrived in the tiny port of Katakalon.  We knew we wanted to go to Olympia, which is 25 miles inland, and found out there was a train that would take us for one Euro each way.  We headed to the small train station to find the train times were actually even more irregular than the online schedule had indicated.  Rather than wait two hours for a train and hope to make the connection back in time, we decided to hire a taxi to take us.  We talked to the driver and made a deal before we knew which of the parked car was his taxi.  And, of course, his taxi was the busted up beater in the row of shiny Mercedes.  So, we took the hooptie to Olympia.  Our driver was a cool guy, but really needs to update his ride.
Anyway, the car got us there without falling apart.  We started off at the Olympia Archaeological Museum.  This is where they display all the statues and artifacts they found when the site was excavated.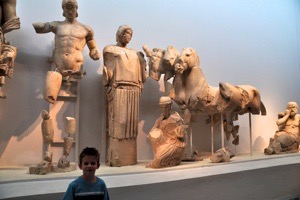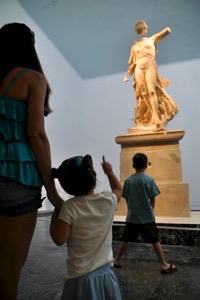 The museum was cool and outside, Violet discovered this scary insect.  We've named it Scorpi-ant.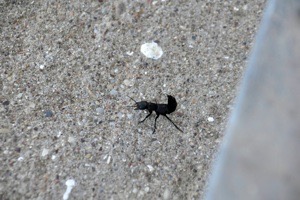 We headed down to the archaeologic site next.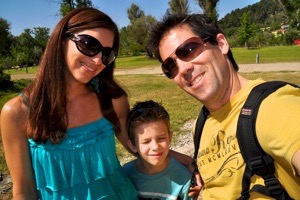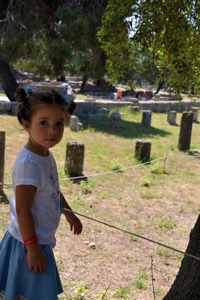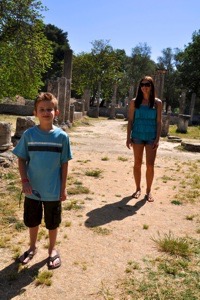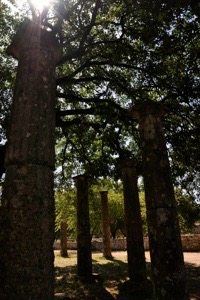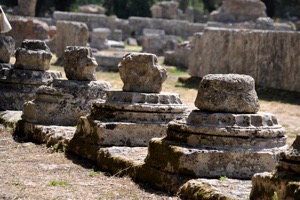 All of the ruins are really well preserved, even though the columns have all collapsed.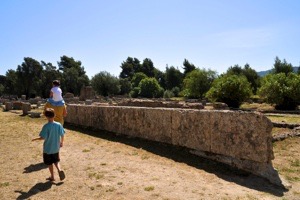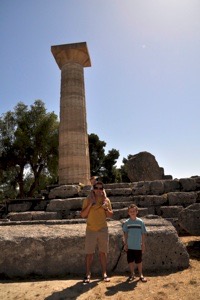 We headed down to the original track where the running competitions were held.  We all took our marks and ran it out.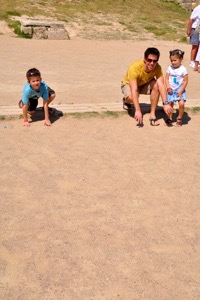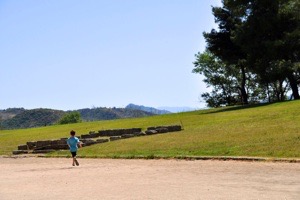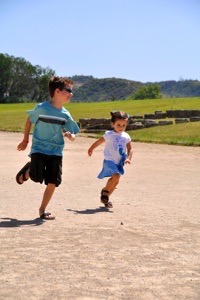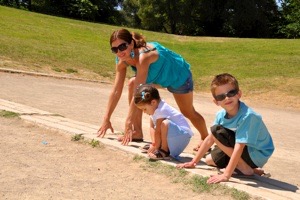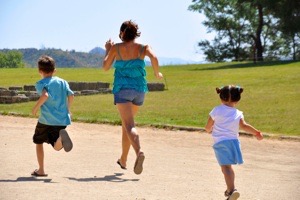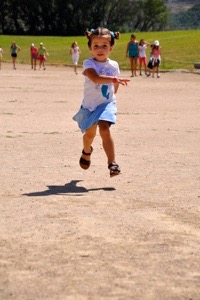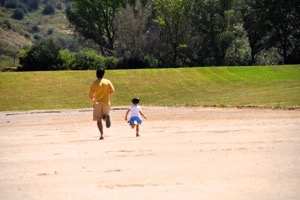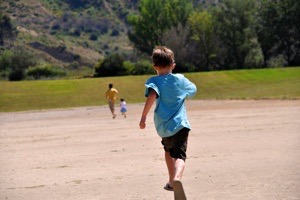 Everything was cool until Violet went down.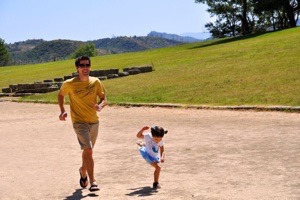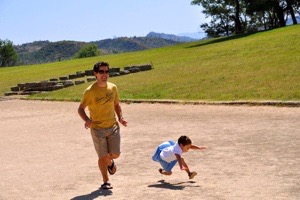 But, like a true Olympian, she was dignified about it.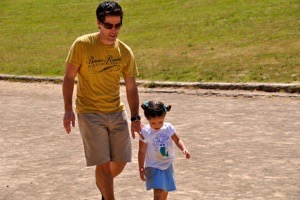 This site was developed in the 10th-9th century BC and the first Olympic games were held here in the 8th century BC as a sacred truce between the warring villages every four years.  The Olympic torch is still lit here before it makes its way to the host city.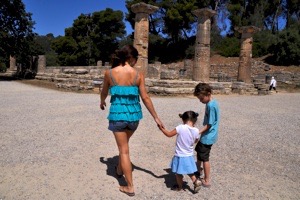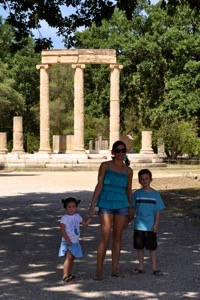 After we made it back to Katakalon, the kids played in the park for a while.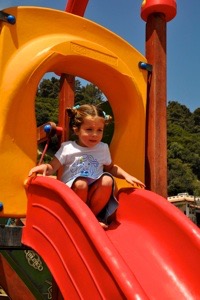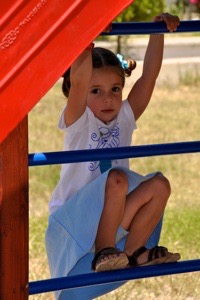 Note Violet's skinned knee.
Today was our last stop on the cruise.  We have a sea day tomorrow as we sail back to Venice.  Then, we have a quick flight to Paris and start that leg of our trip.