Today, our ship ported in Roatàn, a small island (population 60,000) located forty miles off the coast of mainland Honduras.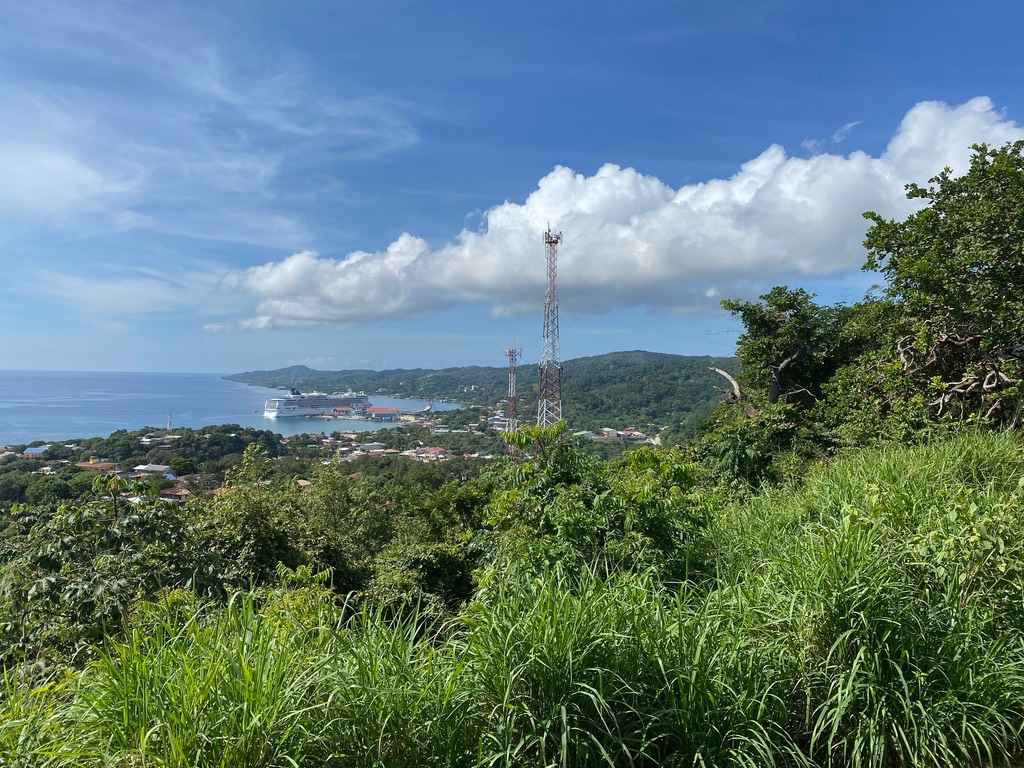 Our first stop was a ziplining park located on a small hill, just a few minutes from the center of town. We put on our harnesses, grabbed our pulley equipment, and rode to the top of the hill in the back of a beat-up pickup truck. Here,   the view from the hilltop, with our ship visible at the bottom: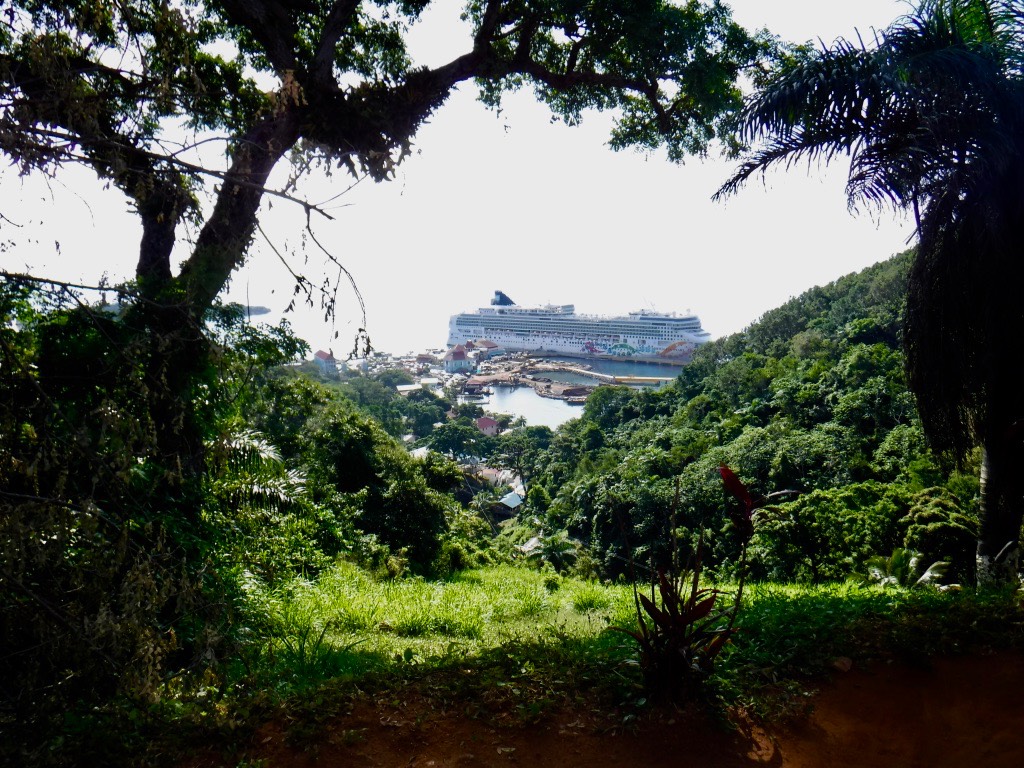 The course consisted of twelve cables, some of which were hundreds of feet long and suspended high above the jungle floor.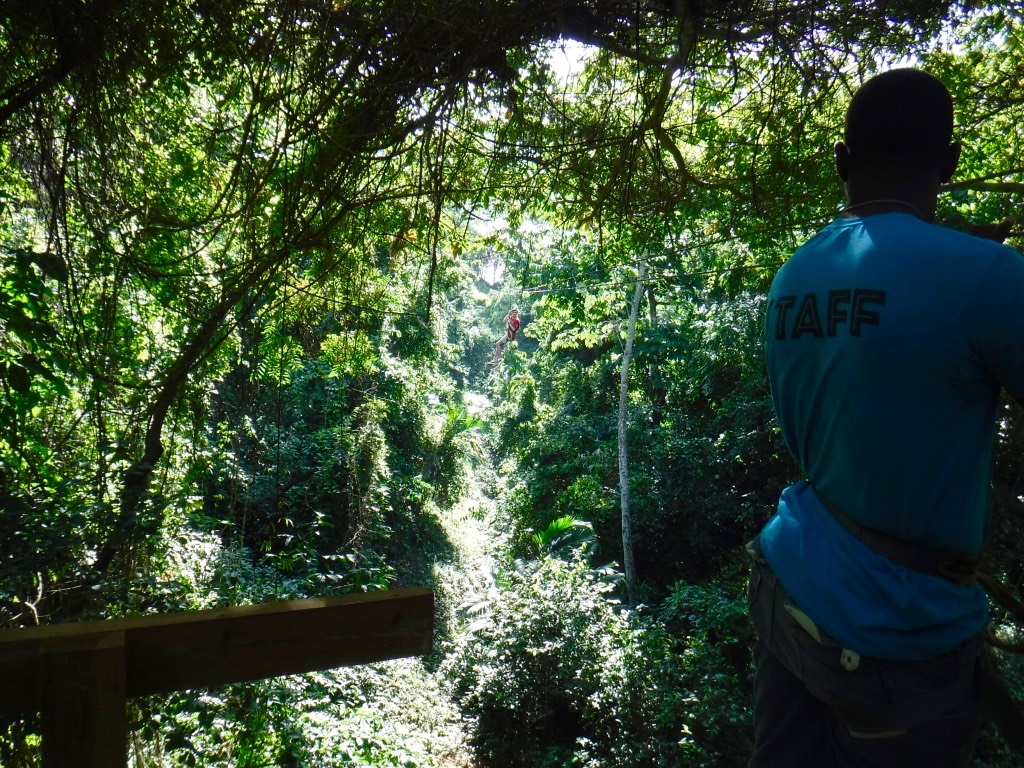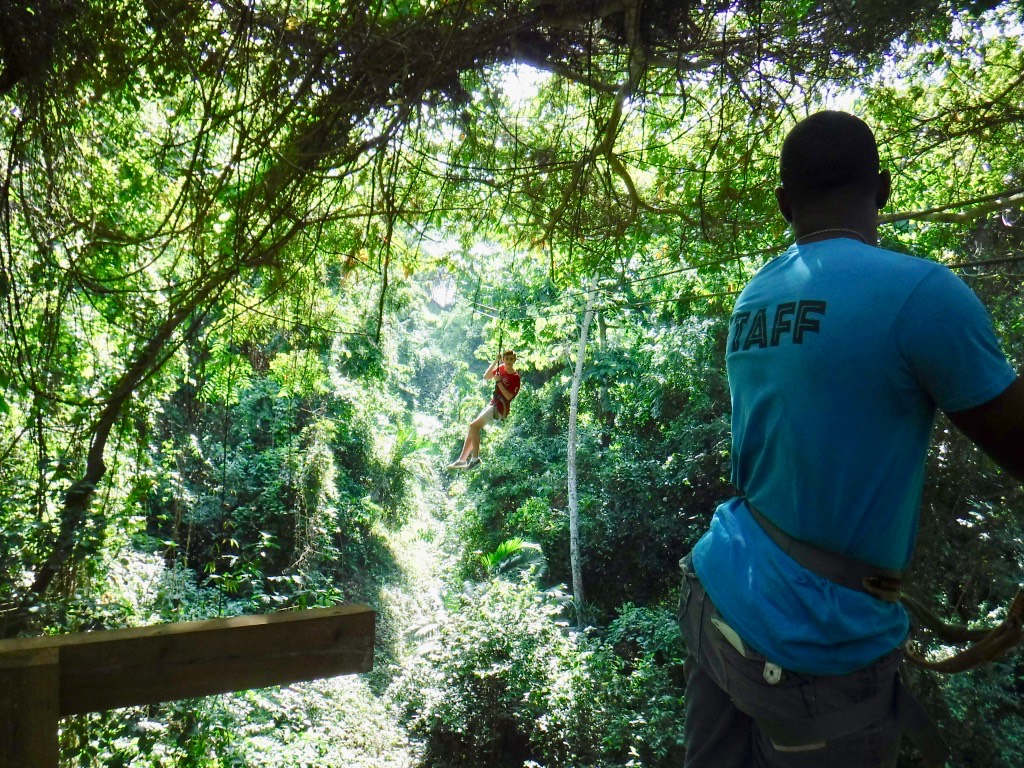 After traversing the zipline course, our next stop was a wildlife sanctuary, where I got to hold a military macaw named Pablo: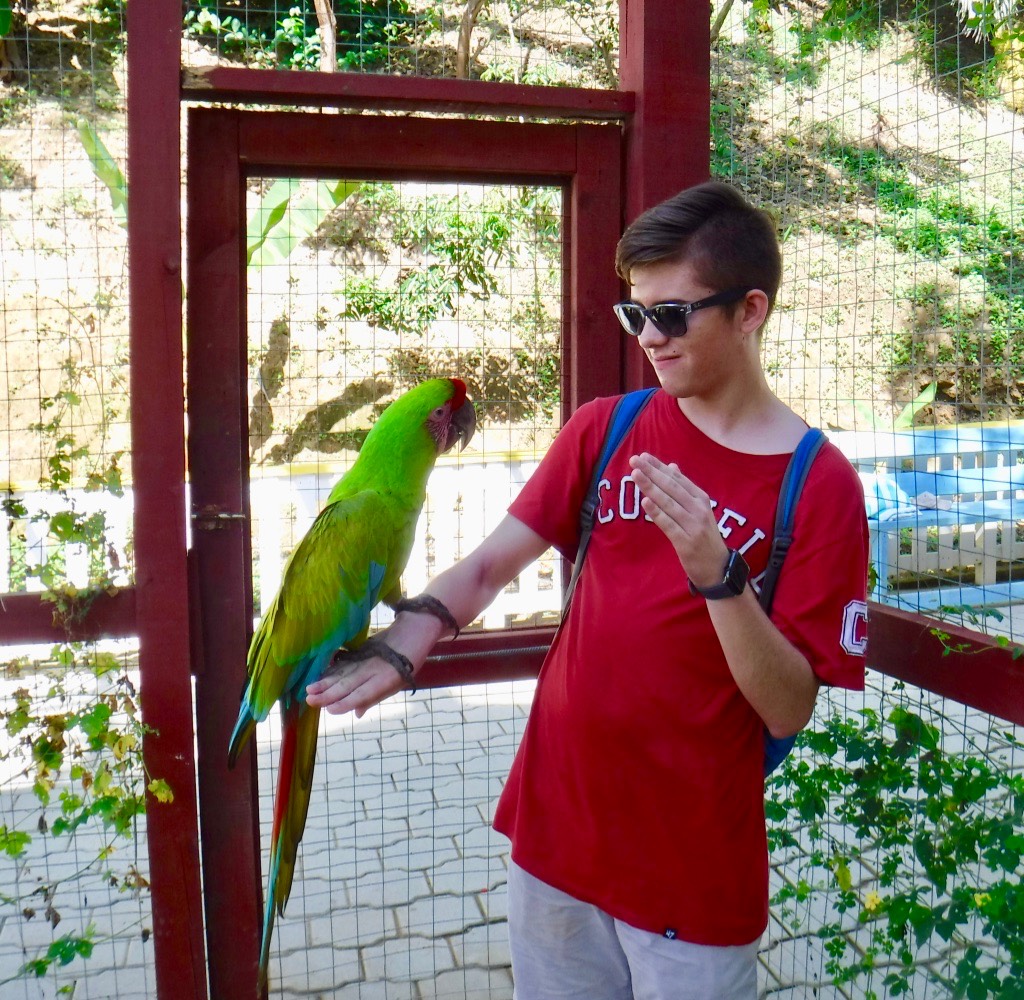 Here, Violet holding a white-faced capuchin monkey: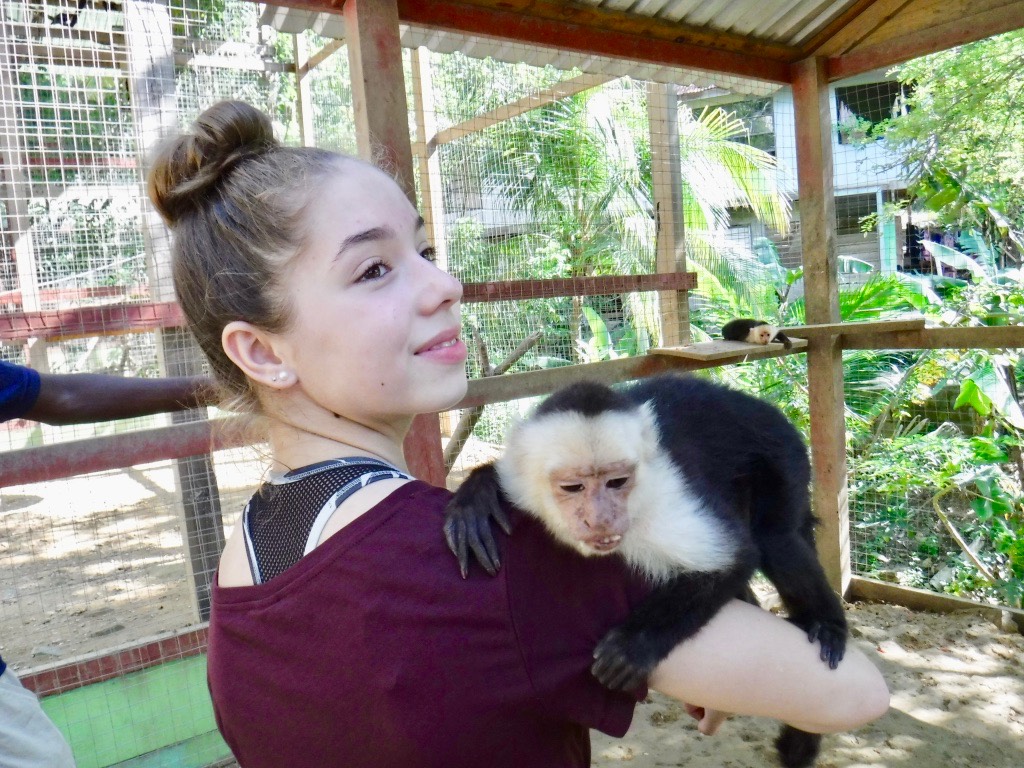 The highlight, however, was being able to hold a three-toed sloth. Sloths sleep up to 22 hours a day, and this one was no exception. She fell asleep within seconds of me picking her up.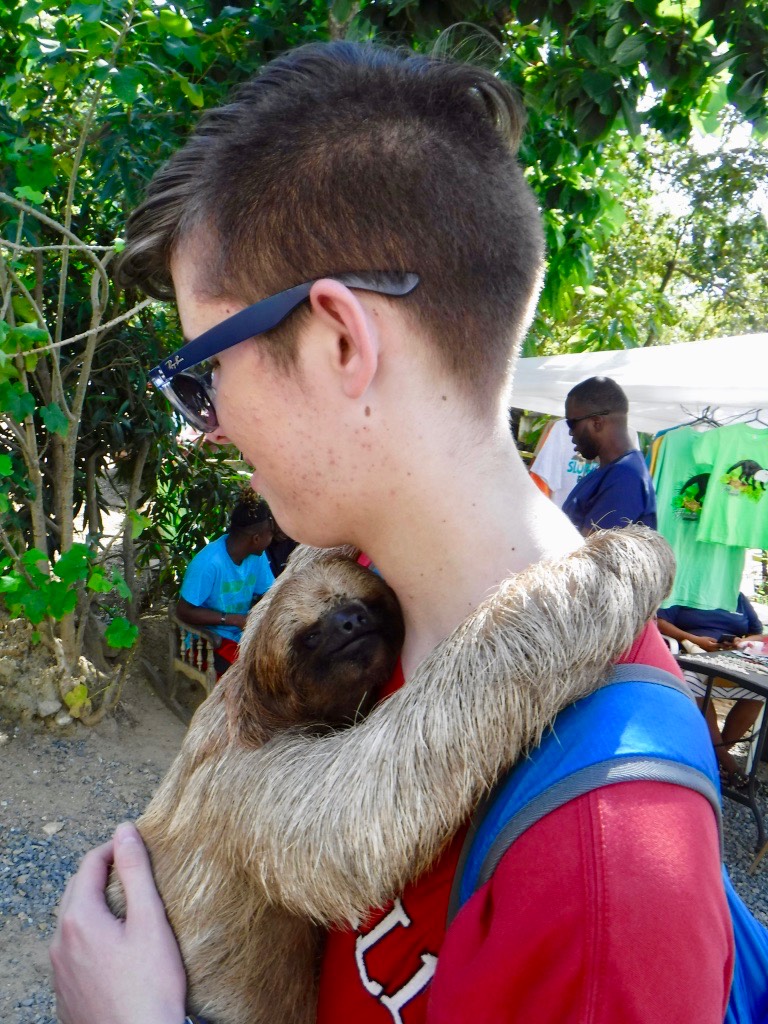 We then traveled to Roatàn's highest point for a panoramic view of the town. Visible here is the island's only airport, which receives commuter flights from mainland Honduras as well as international flights from Canada, the United States, and Italy.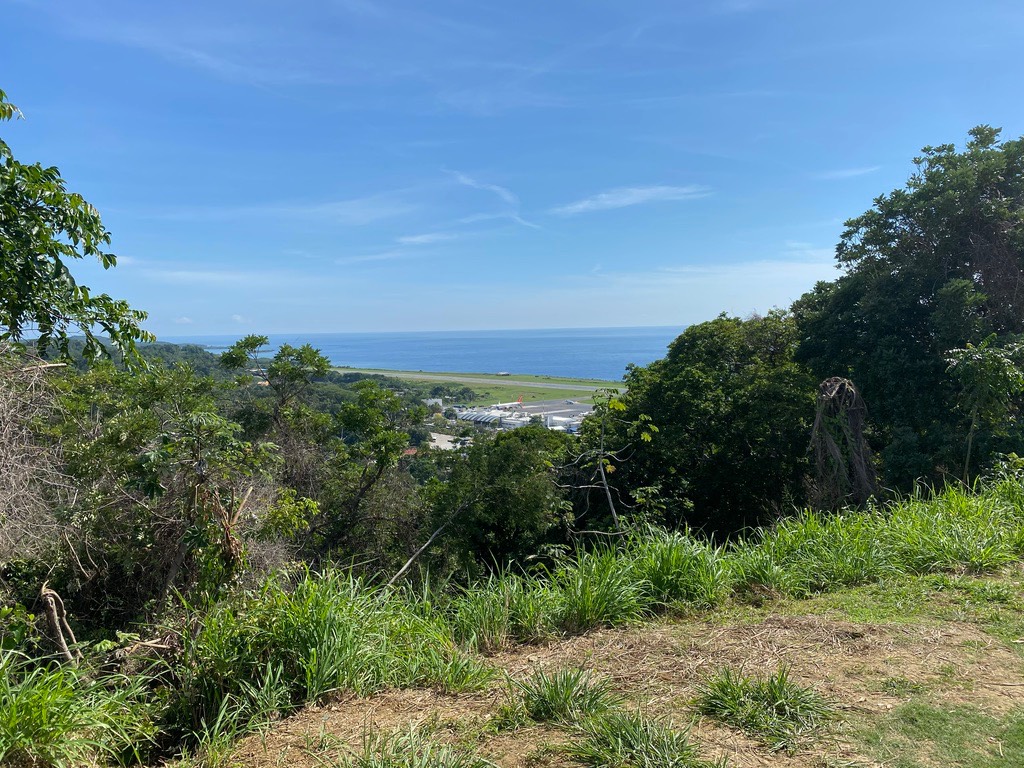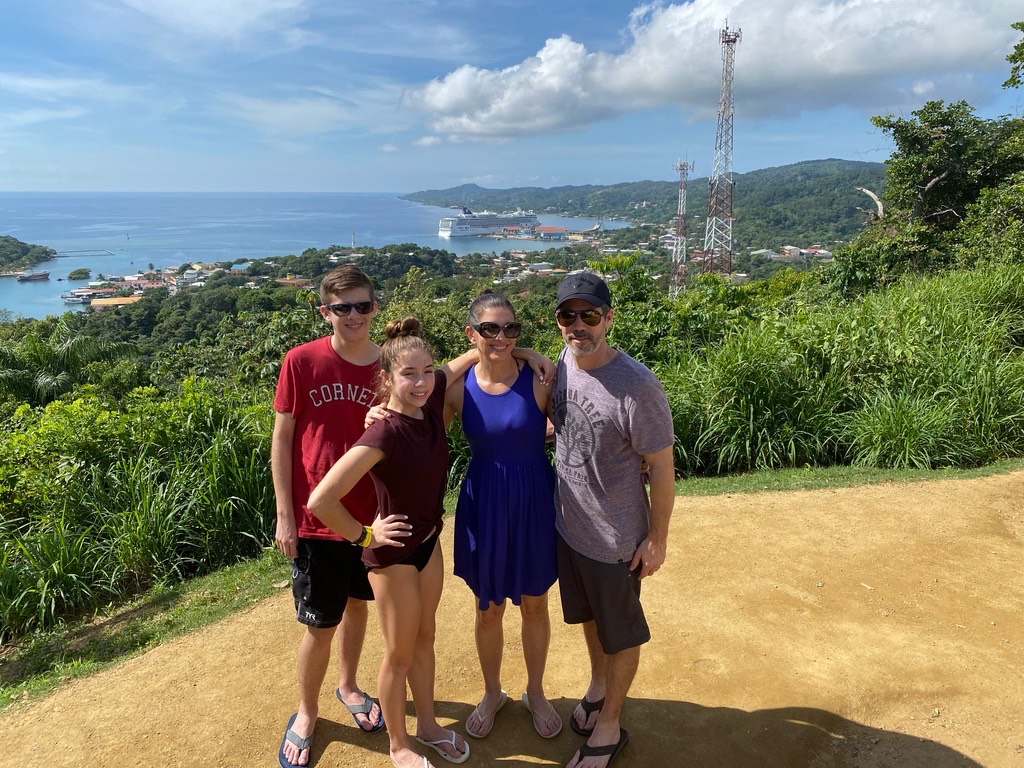 From here, we drove to the docks, where we boarded a small boat that took us to our snorkeling spot. The island of Roatàn has no enforced speed limits, no stoplights, and narrow, curving streets. The drive was an adventure to say the least, weaving between parked cars and pullcarts and dodging pedestrians and dogs.
Off the coast of Roatàn is a portion of the world's second-largest coral reef. Fan corals wave lazily in the water as bright green, blue, and yellow tropical fish swim by, with the colorful coral and bright white sand providing a beautiful backdrop.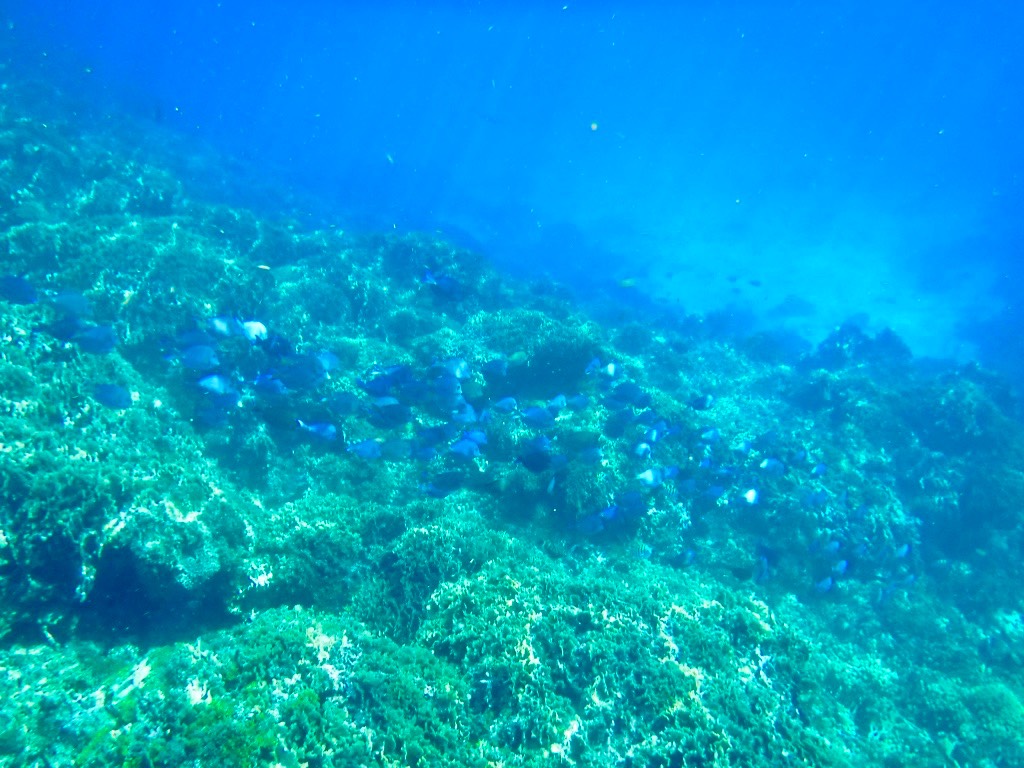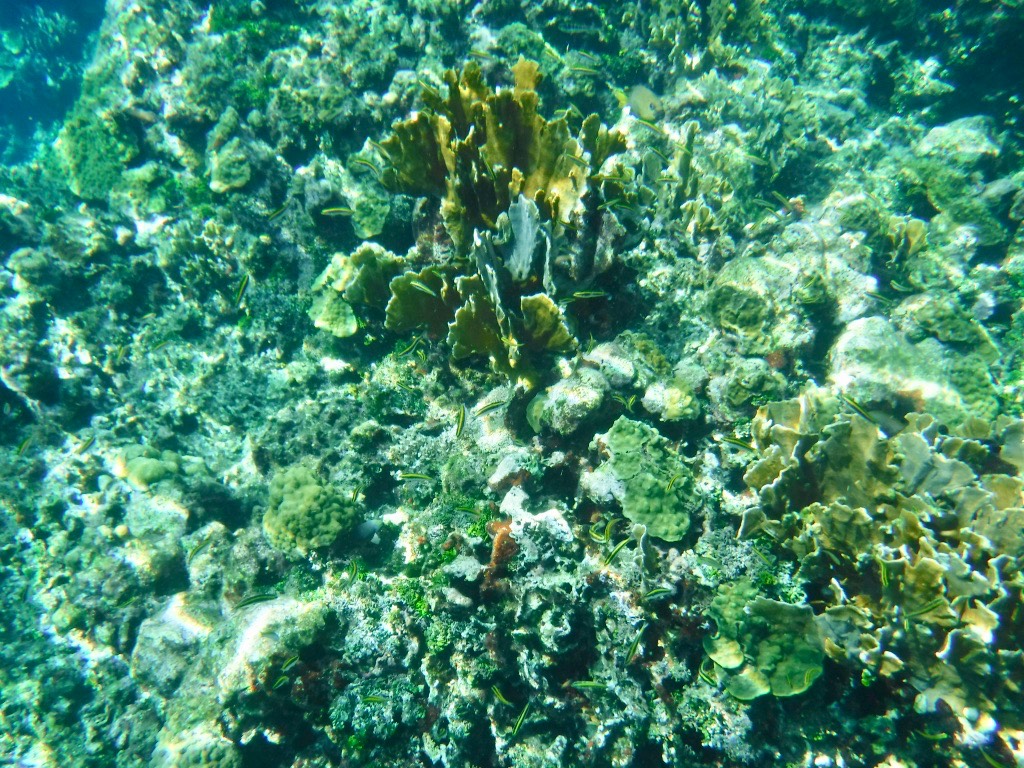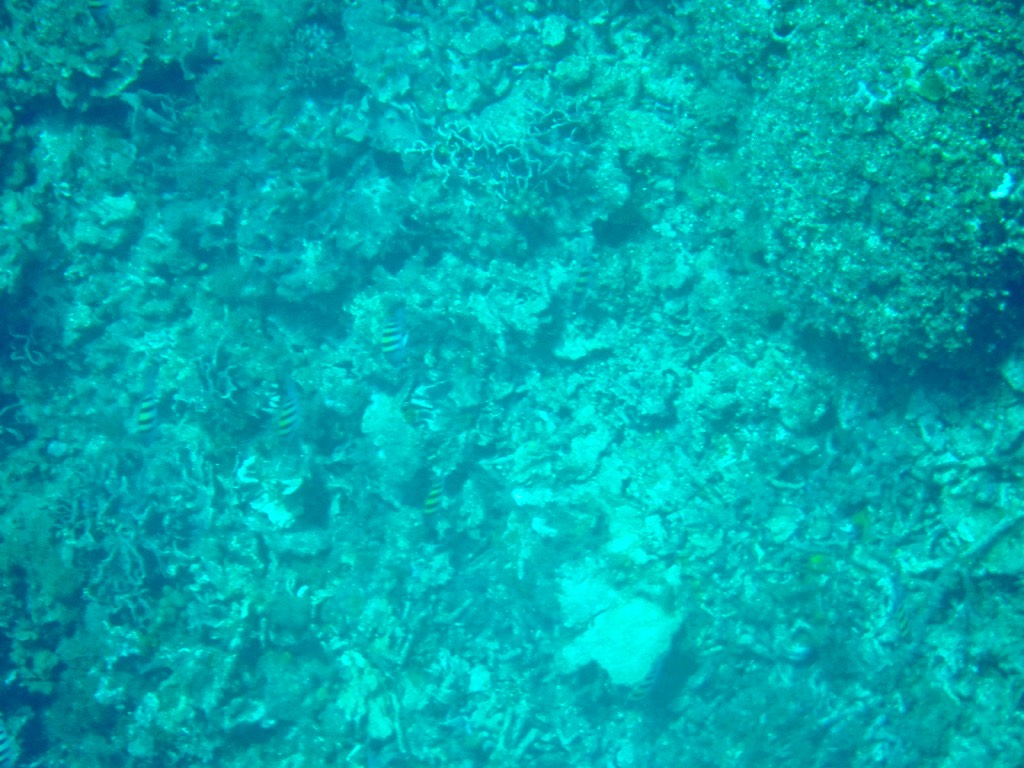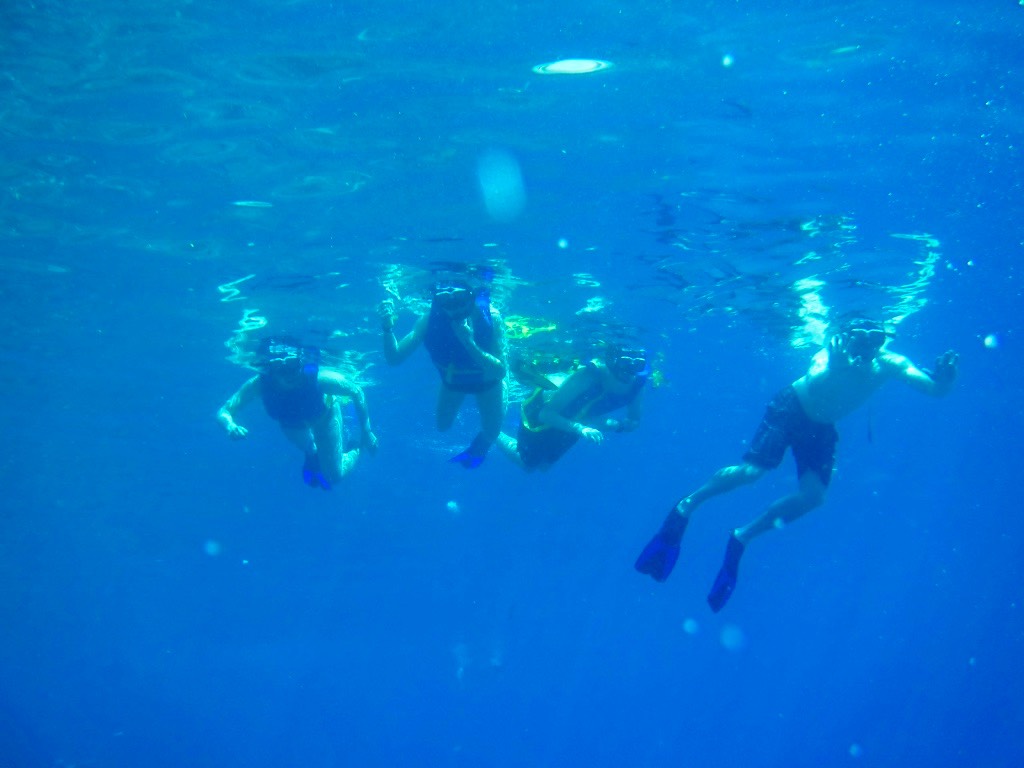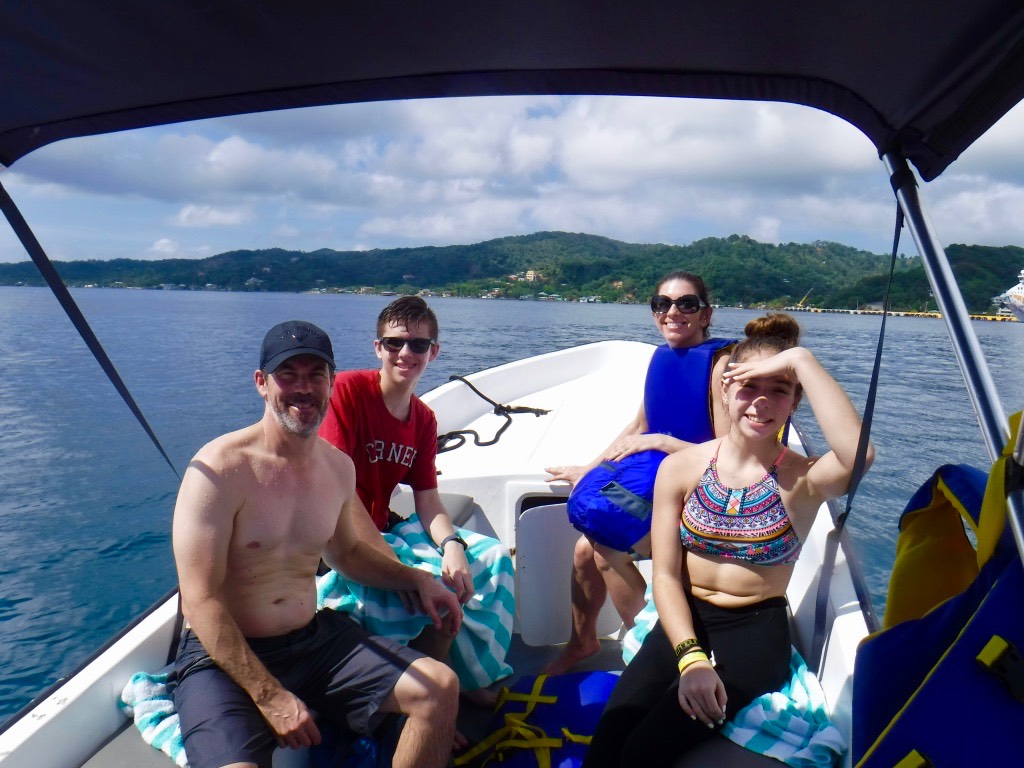 Despite the presence of five-star resorts and an international airport, the island of Roatàn feels remarkably authentic and untouched. Wild parrots screech from the treetops, motorcycles and ATVs zip through the streets at breakneck speed, and stray dogs happily bask in the sun on the sidewalks. When cruise ships arrive, the island is loud, bustling and full of energy - tourism is the largest industry on Roatàn - but as the Norwegian Pearl departed, the noise died down and life on this peaceful island returned to normal.
Our next stop: Norwegian's private island off the coast of Belize.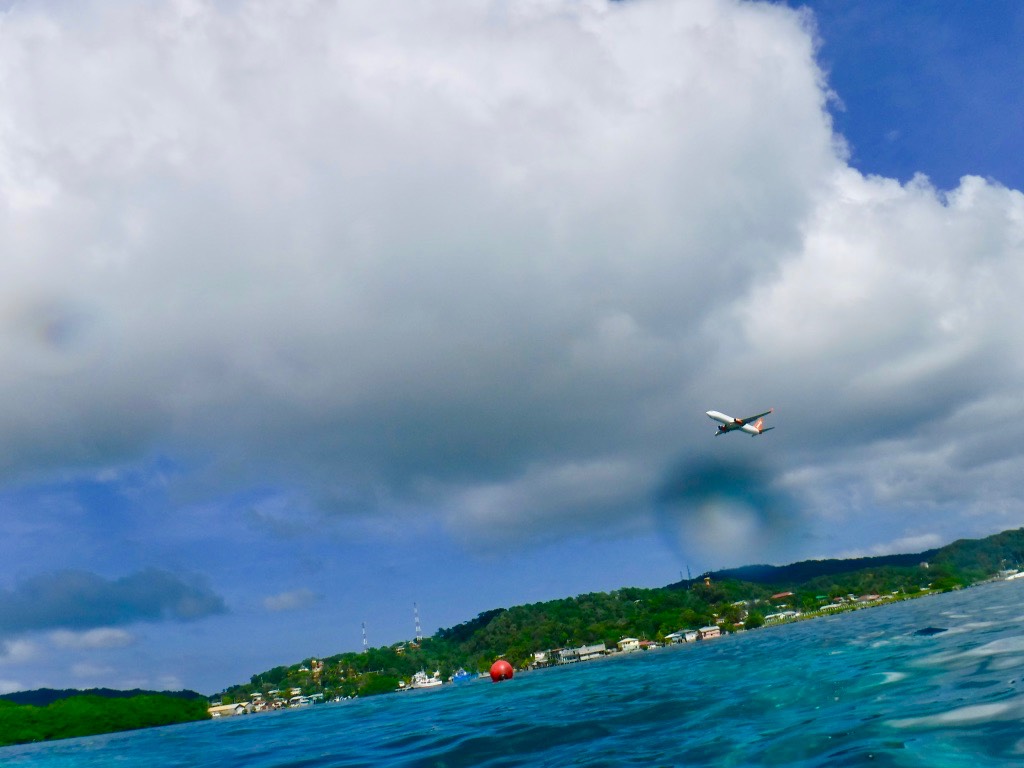 Taken from the water, one of the few international flights to visit Roatàn's small airport departs for Miami, thundering over the fishing boats and small seaside houses of the bay.