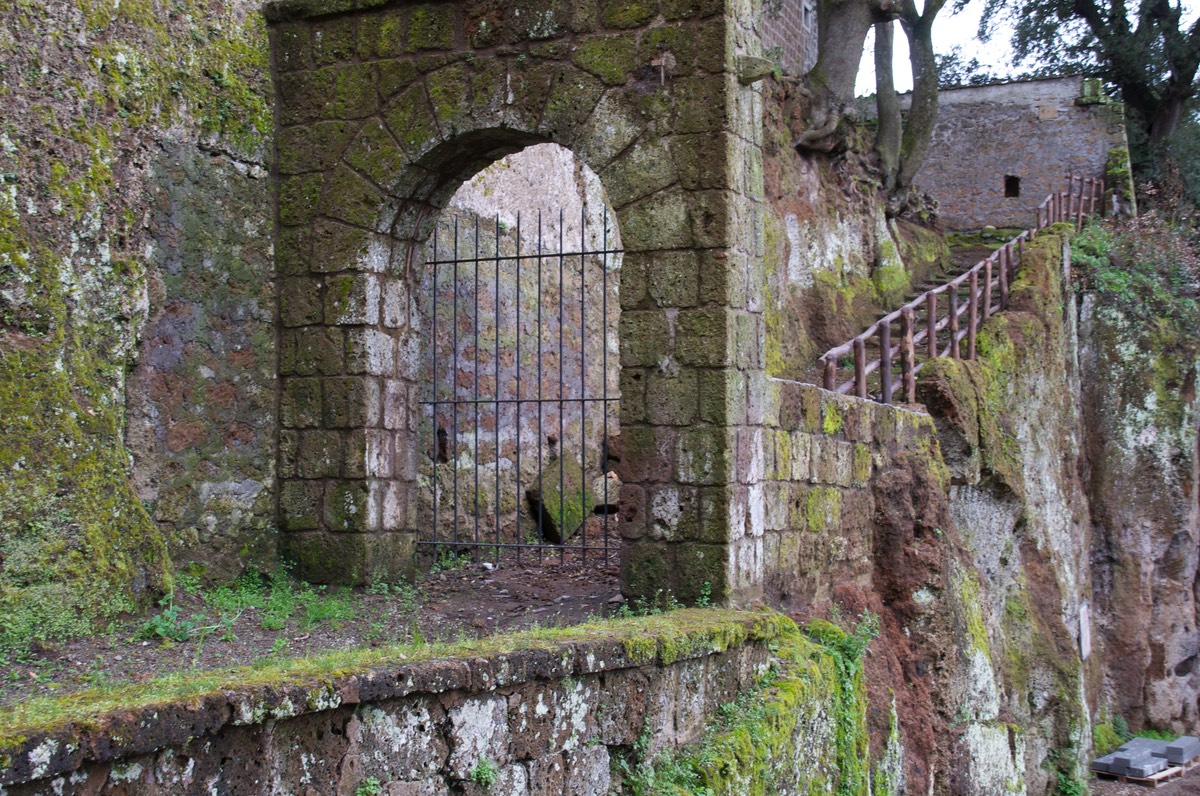 Today was our last full day in the Italian countryside.  We headed toward the town of Sutri to see the ancient Roman amphitheater. This is a glimpse of the village of Bassano as we drove out…the closest "town" to our house.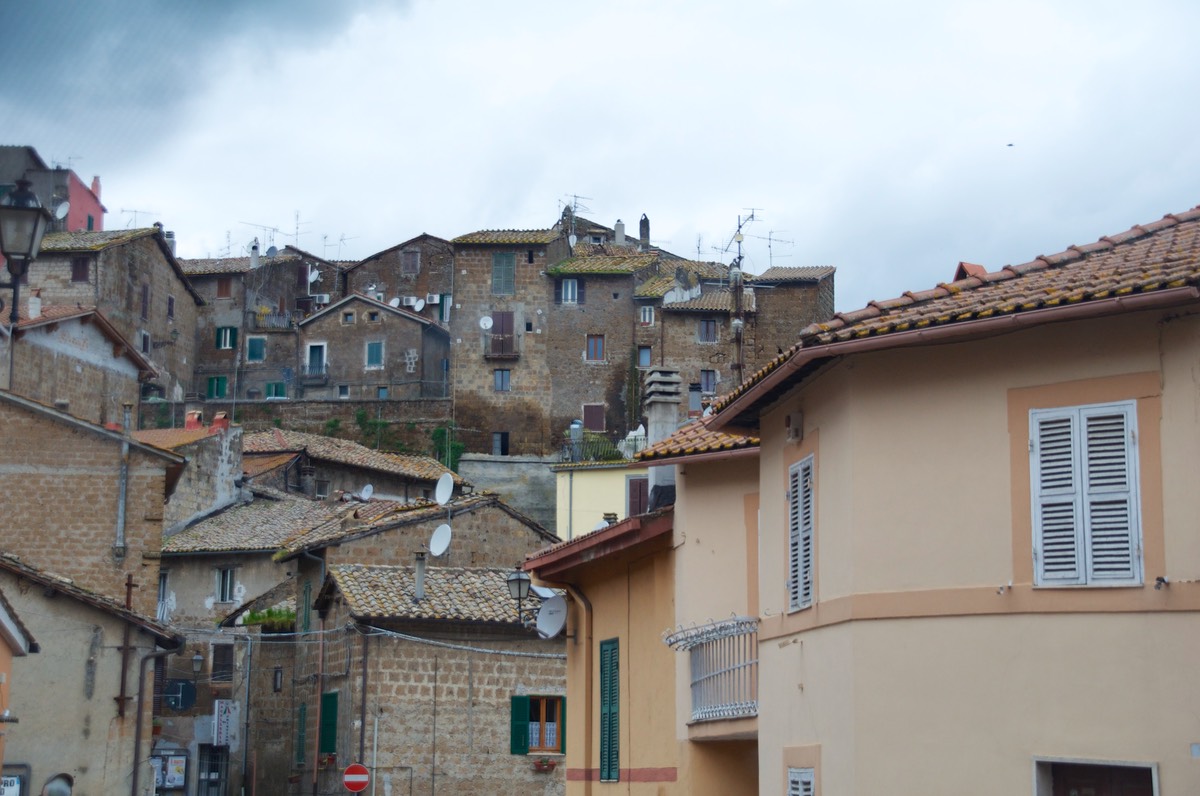 We got to Sutri, and walked through this creepy (muddy) tunnel under the road to get to the archaelogical site.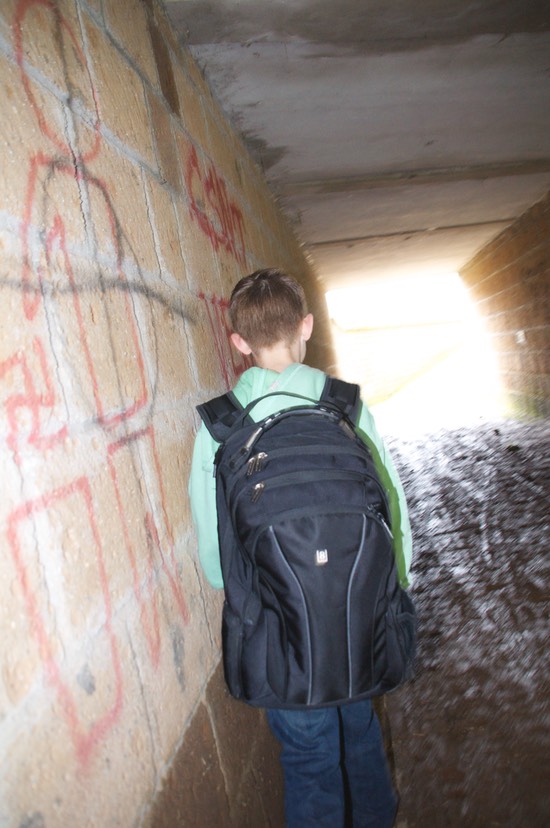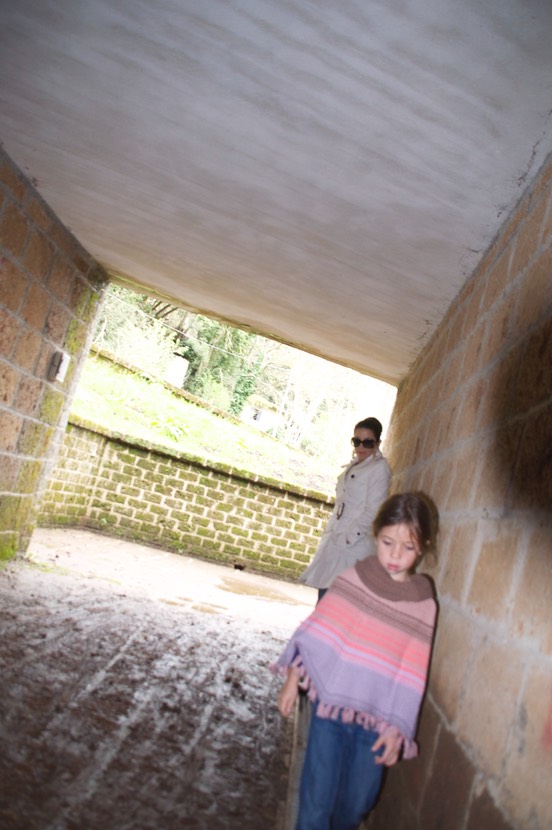 The amphitheater was, no surprise, closed.  We couldn't actually go in, but we were able to take some pictures through the gates. It is from the Roman era and completely hewn from the volcanic tuff rock of the region.  Pretty amazing.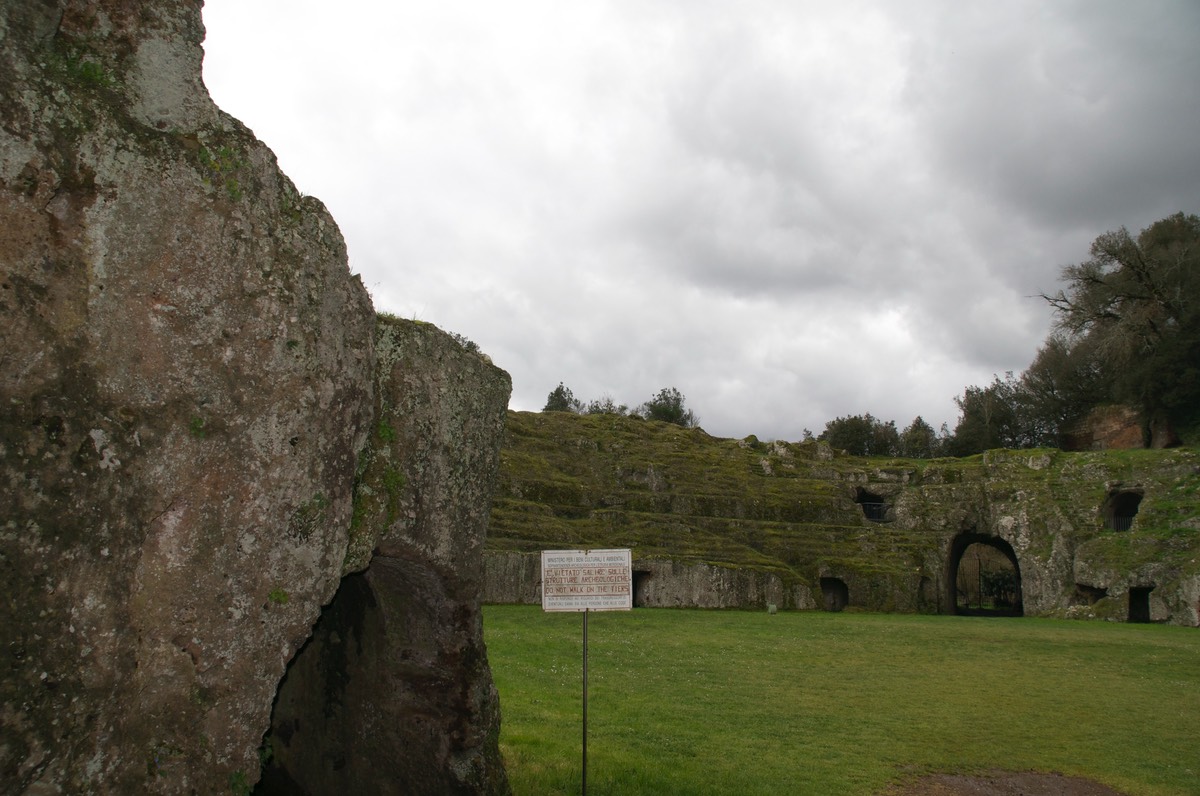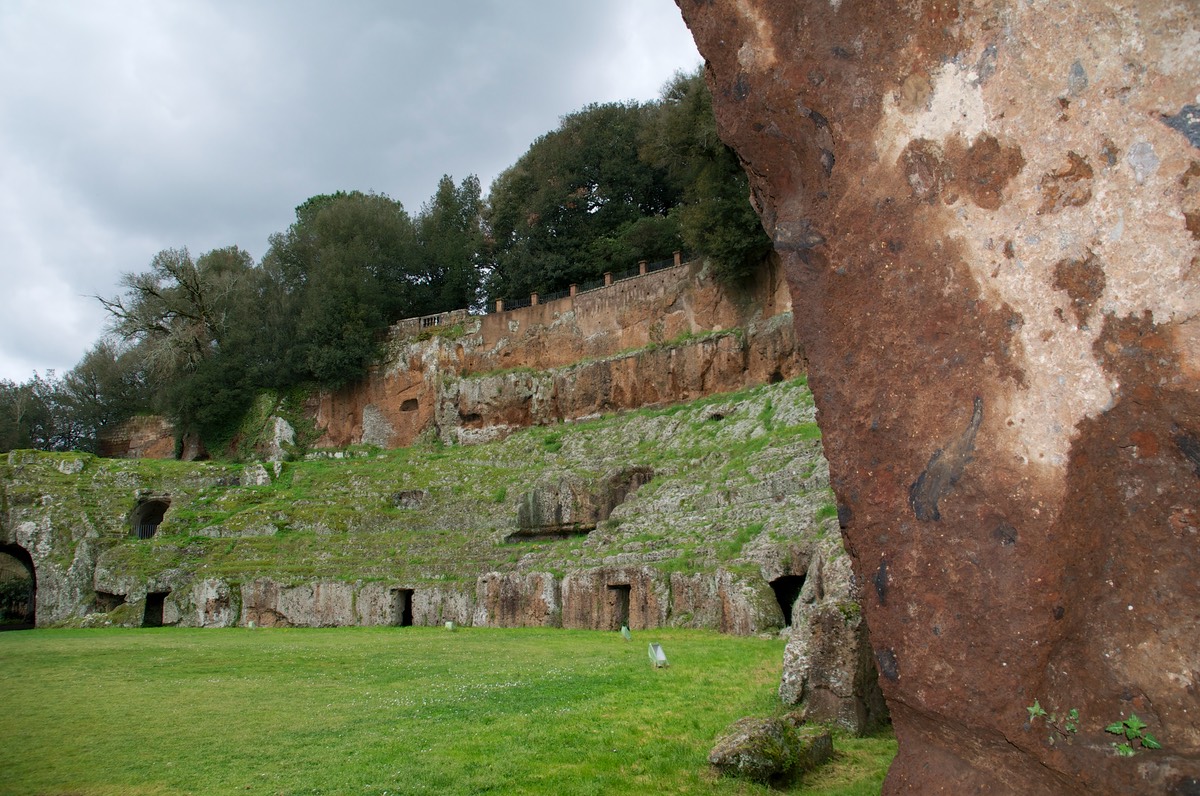 We walked along the cliffs, with Etruscan tombs all around.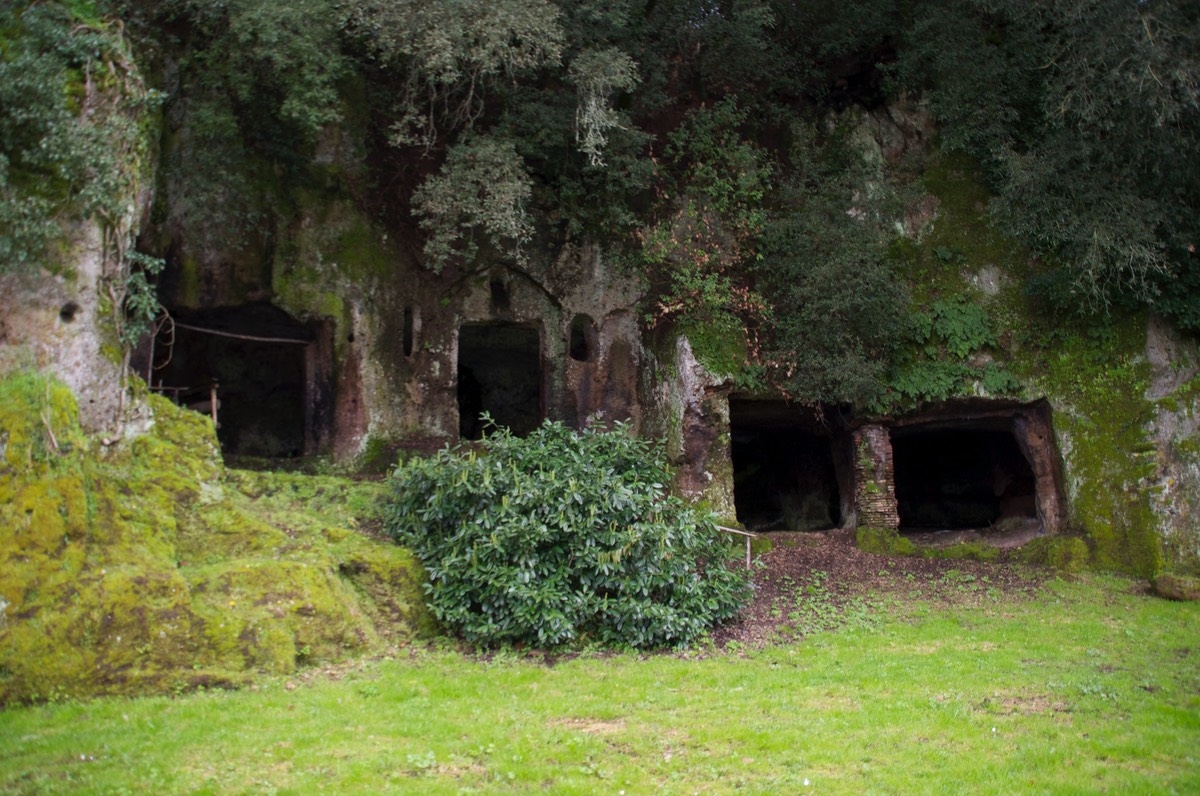 We walked up a big hill and to the site of an entire church built into the cliffs themselves.
Prior to being turned into a church, the long hall had been a mithraeum, a gathering place of the followers of Mithra, a Persian god widely worshipped in Rome during the 3rd century. We couldn't go inside, but we found a picture of the interior…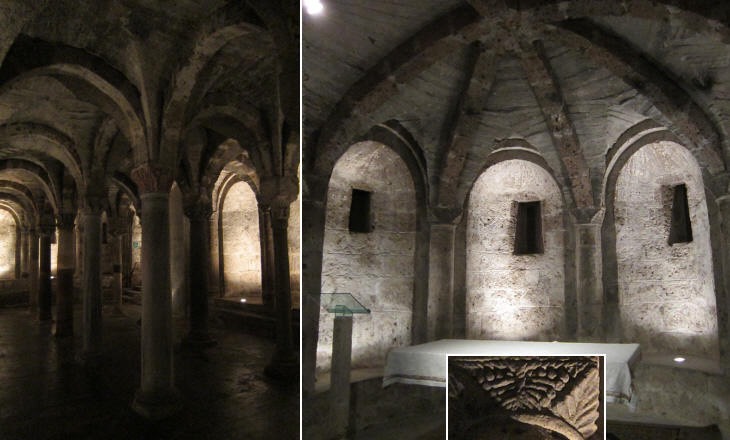 Above that, we found Villa Savorelli.   It used to be a private residence and was requisitioned by the German army in WWII, but now belongs to the village of Sutri.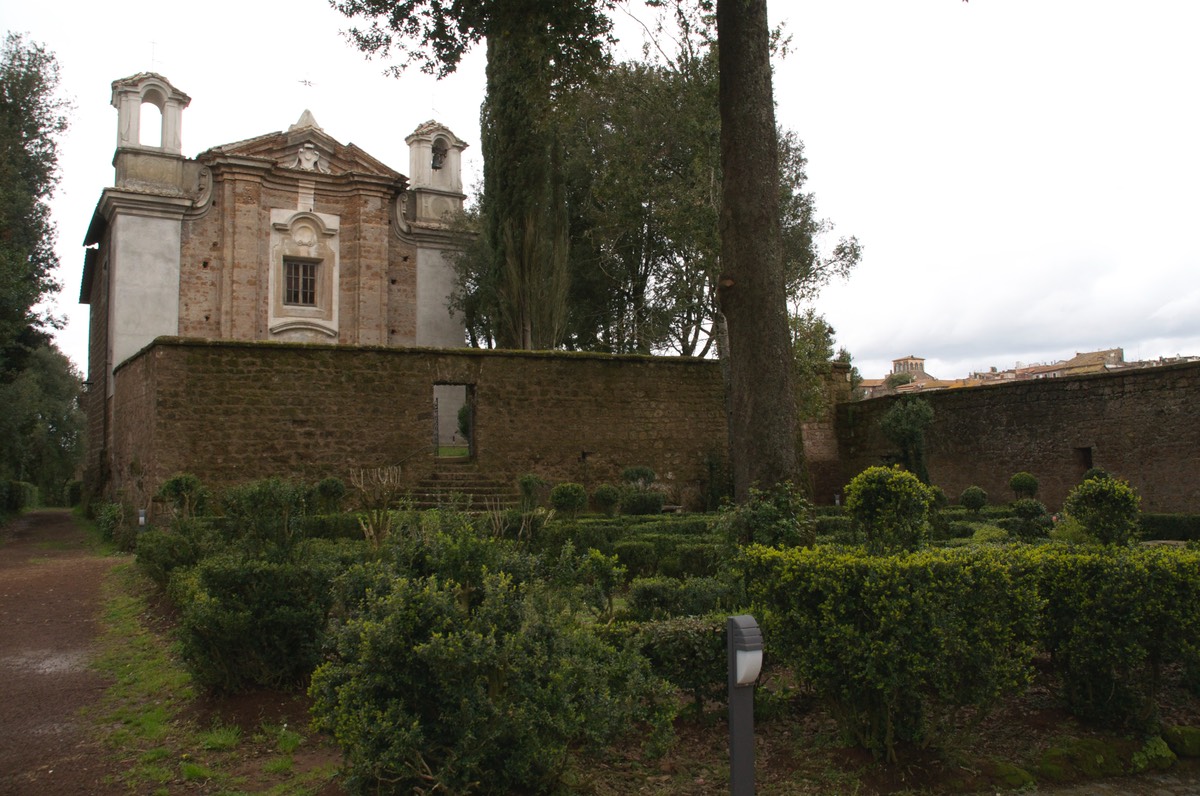 This is the view over the wall of the town.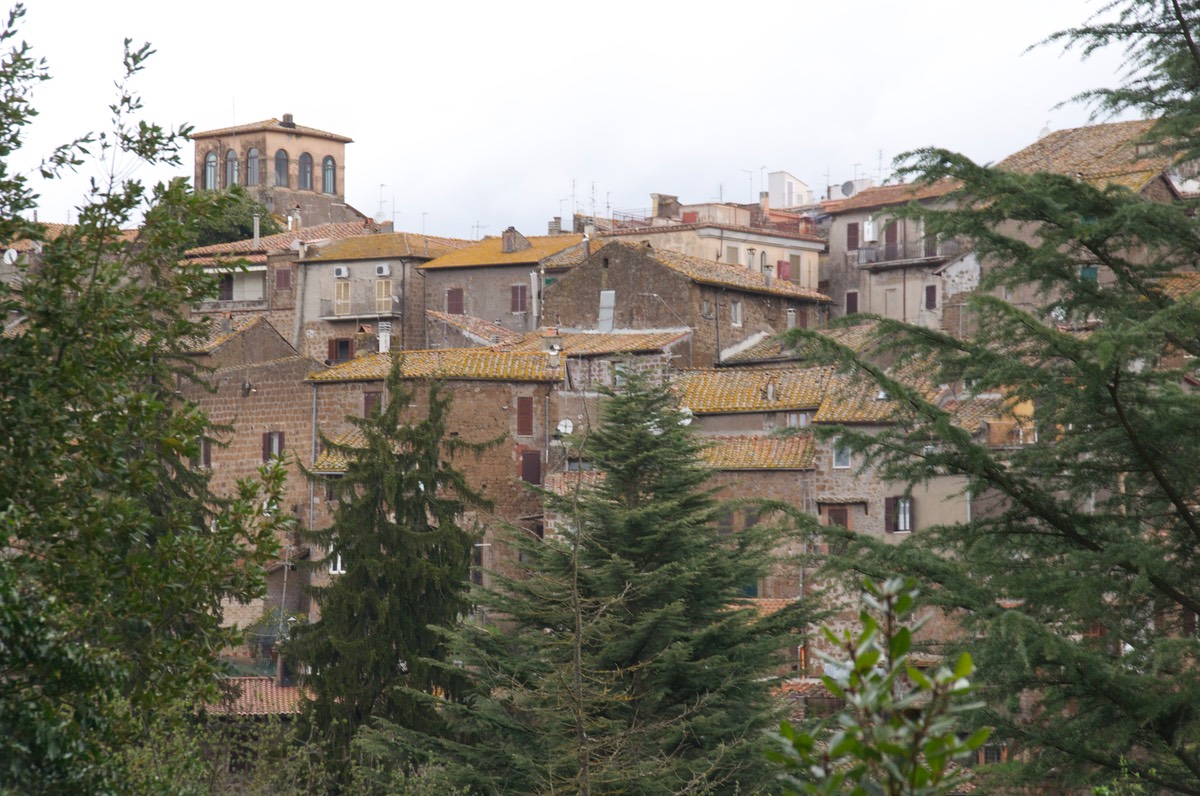 After, we headed back home and are just having some food before we start getting everything ready to head to the port of Civitavecchia tomorrow and get on the ship.  I am really looking forward to not being cold and/or wet.  And having clean clothes! And wearing something besides my rain coat. And taking a hot shower!  And using an actual hair dryer! This is what we resorted to to have some clean socks.