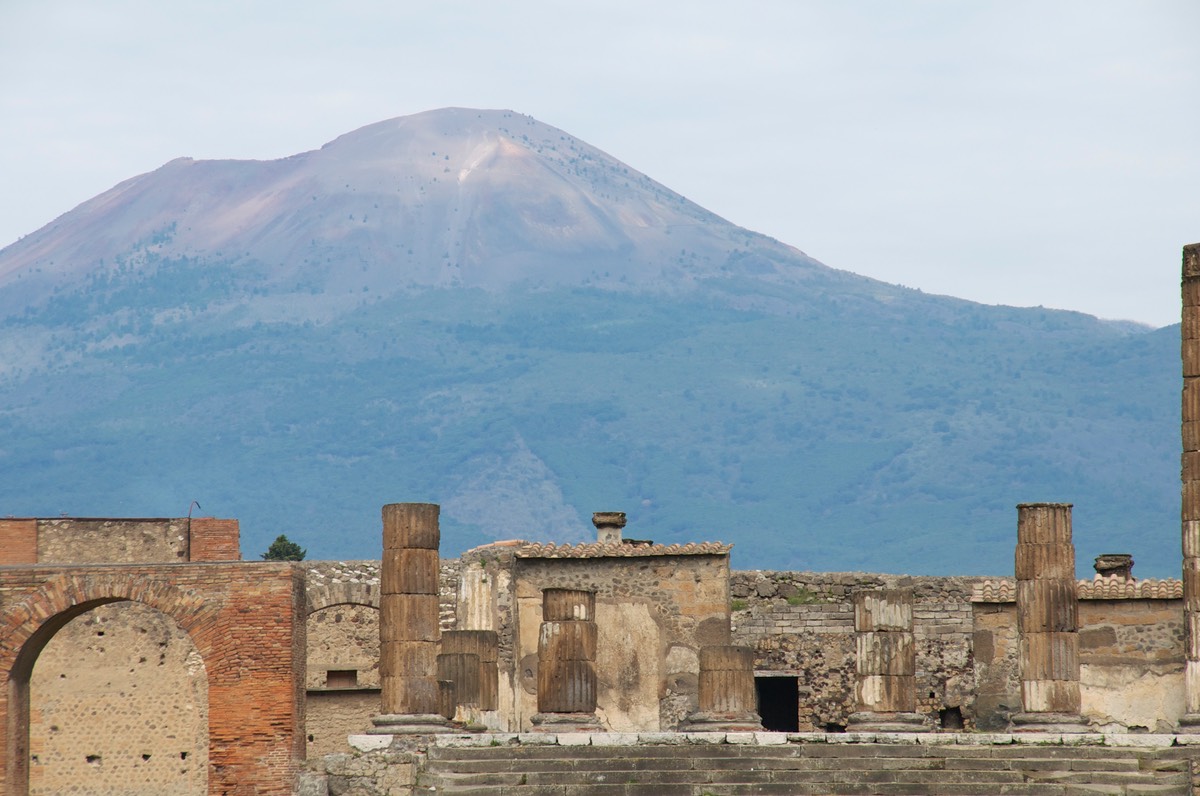 Today, we arrived in Naples.  The last time we were here, we took the hydrofoil to Capri, but this time, we decided we wanted to see the ruins in Pompei and Herculaneum.  We had planned on taking the train, but we found a very charsimatic taxi driver who offered to take us to both sites and to a good local taverna, so we hopped in his car and headed to Pompei. Pompei was a large city, like Rome, that was completely wiped out when Mt. Vesuvius erupted.  You can see the volcano in the picture above.  Because everything was buried in ash, it is extremely well preserved.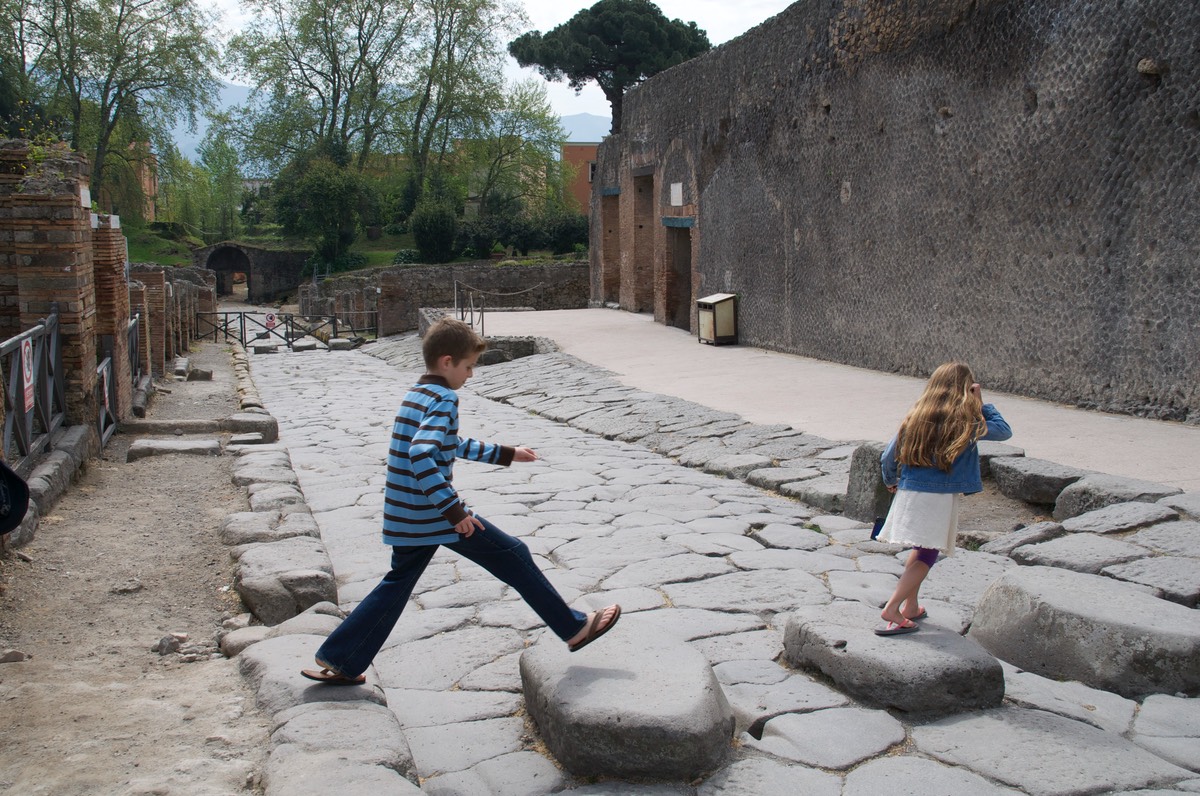 These raised rocks are at every intersection.  They are here so the pedestrians could cross the street without getting their feet wet from the water that continually ran down the streets to keep them clean.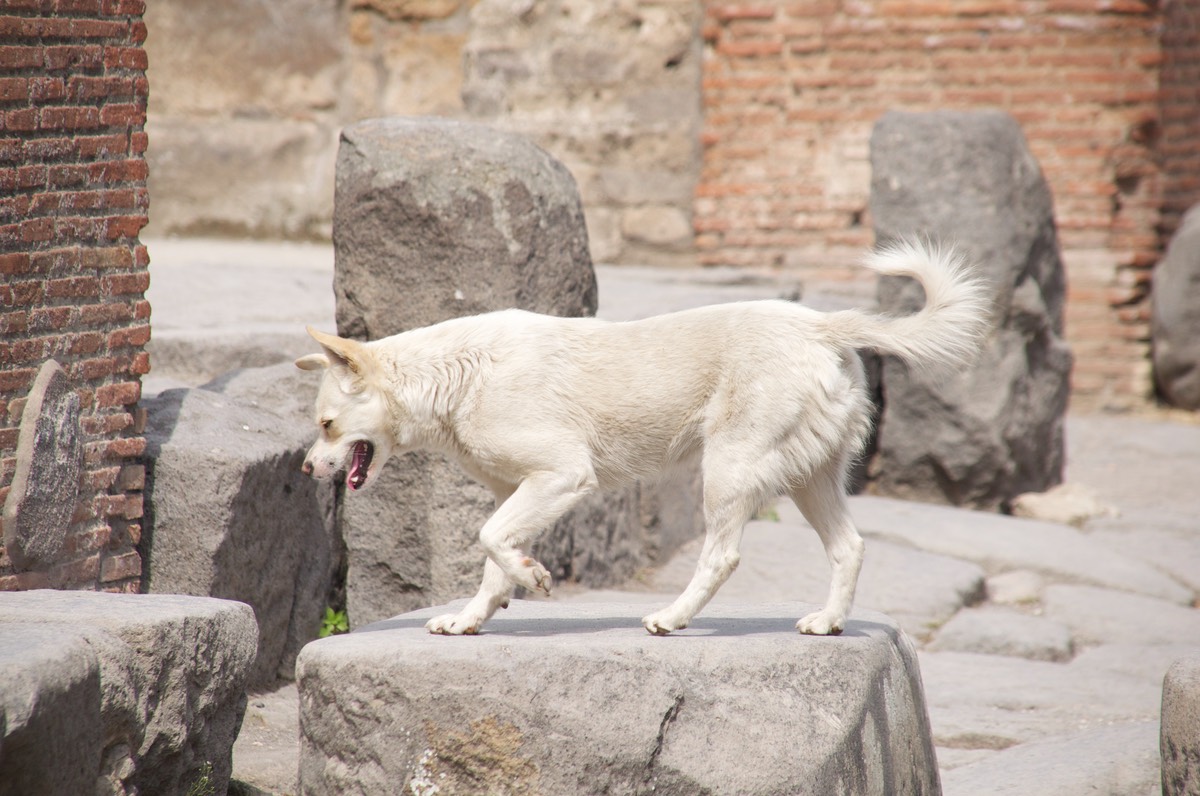 Even the stray dogs used them! We saw so many ancient mansions - two story houses with mosaics,  frescoes, running water…incredible.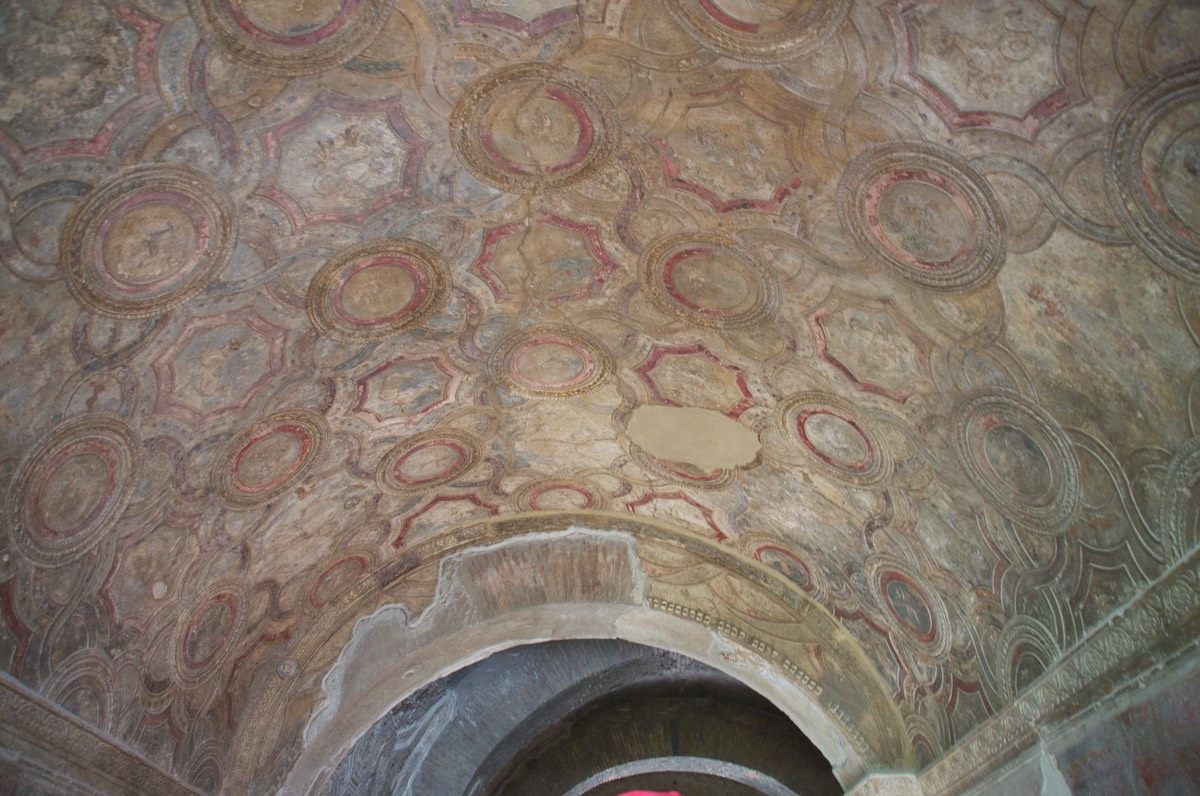 These are casts of real bodies that were found here, preserved from the volcanic ash and rock.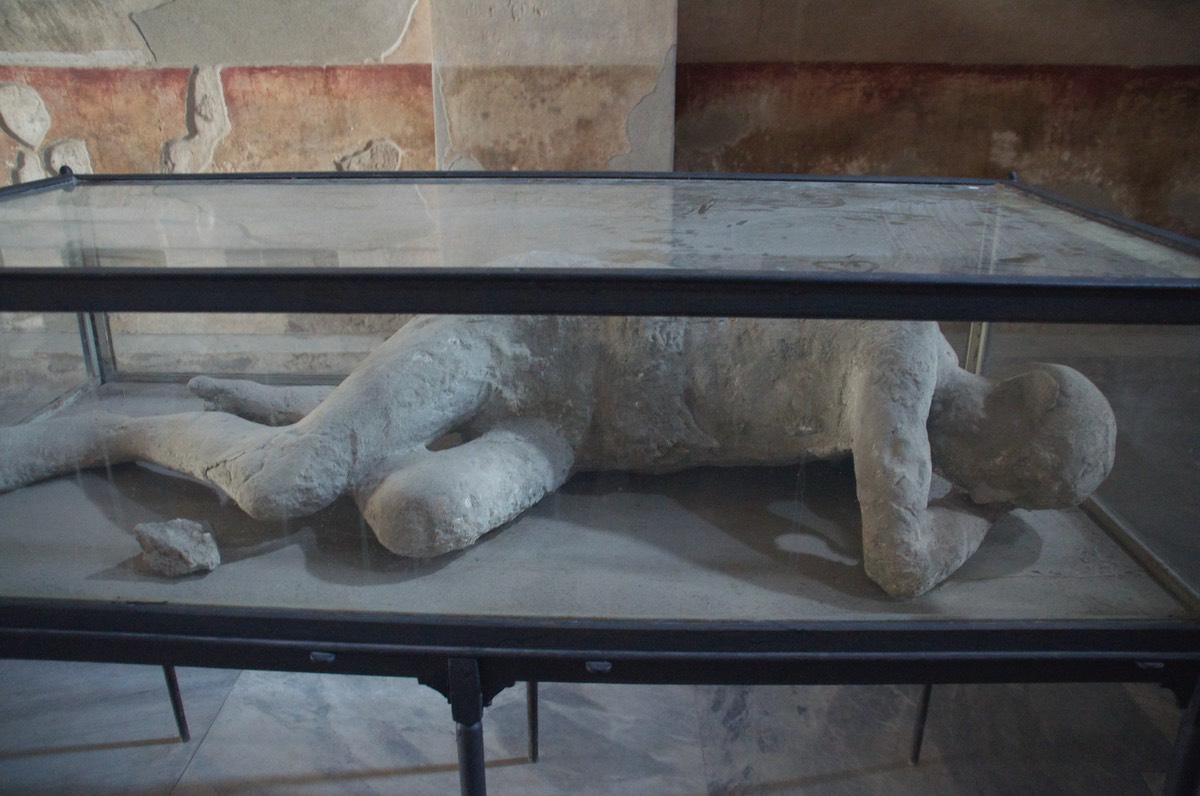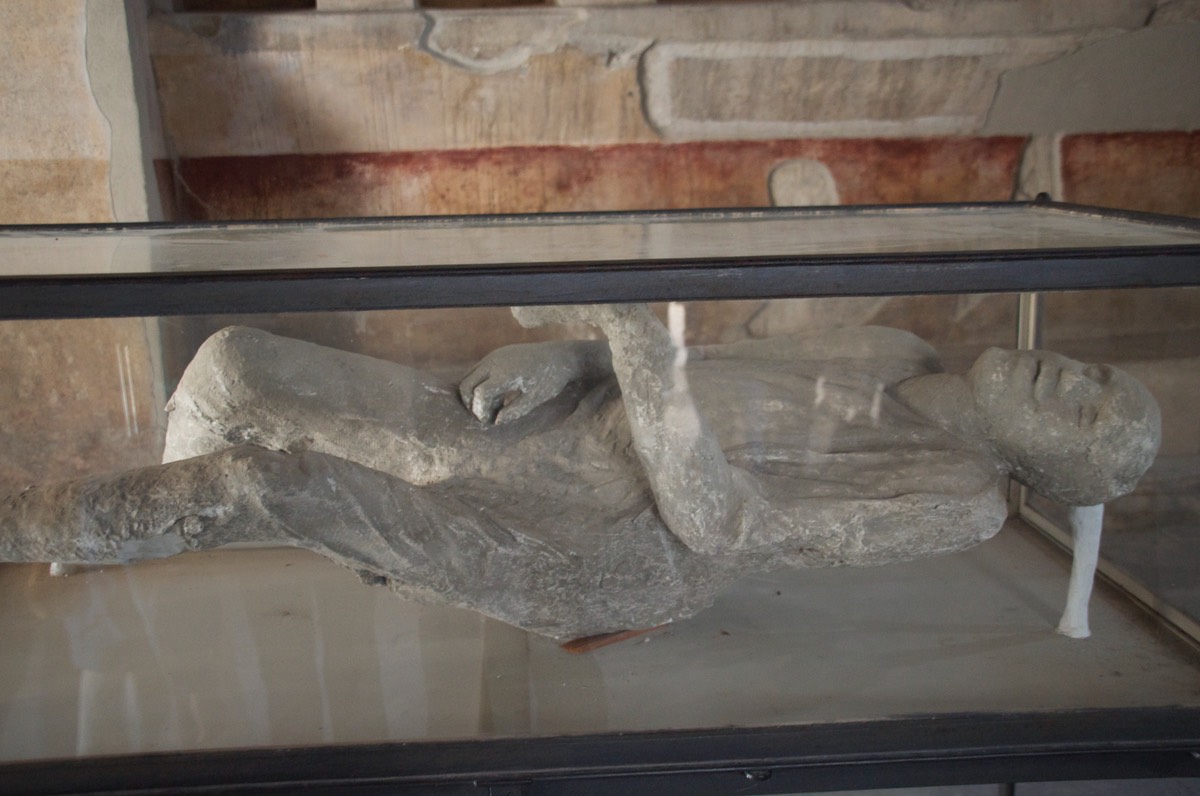 Some of the most impressive things we saw in Pompei had to be the baths. They had double walls with hot water between the layers.  When water was poured on the floor, it became a giant steam room.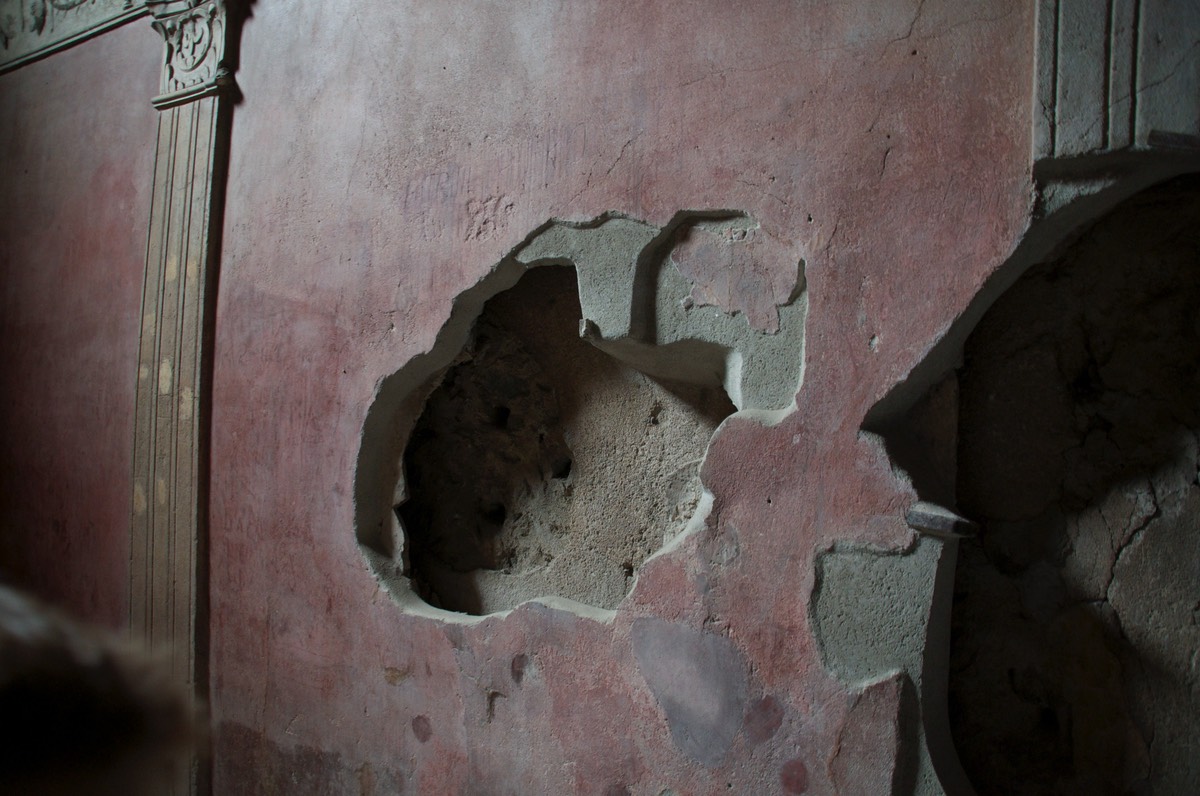 We walked around the streets exploring for quite a while.  Pompei really was a huge city.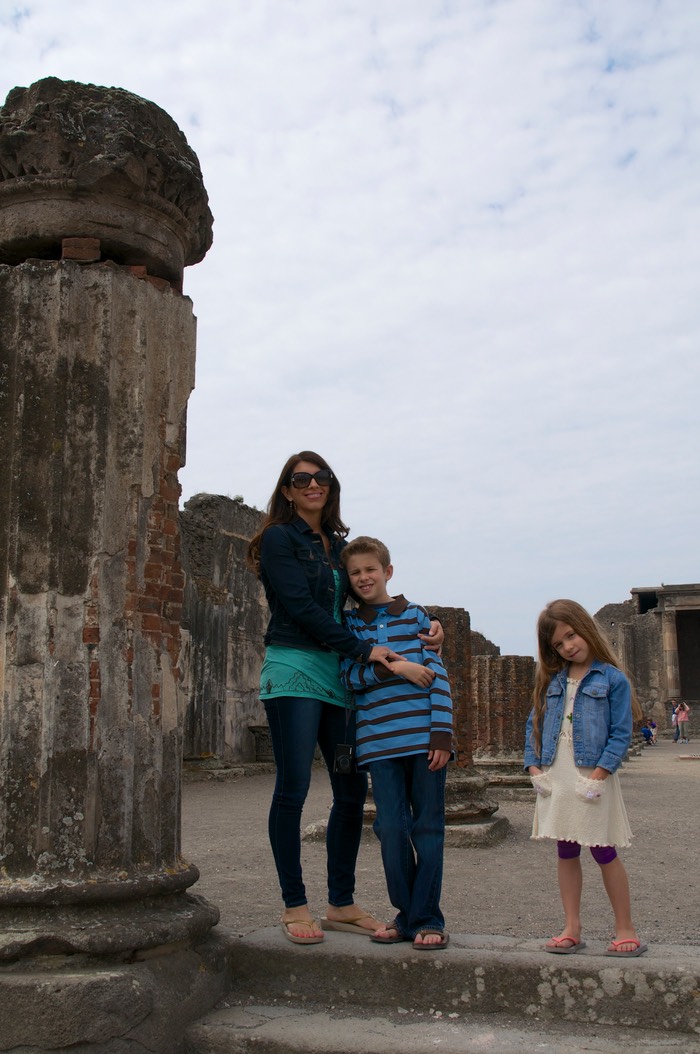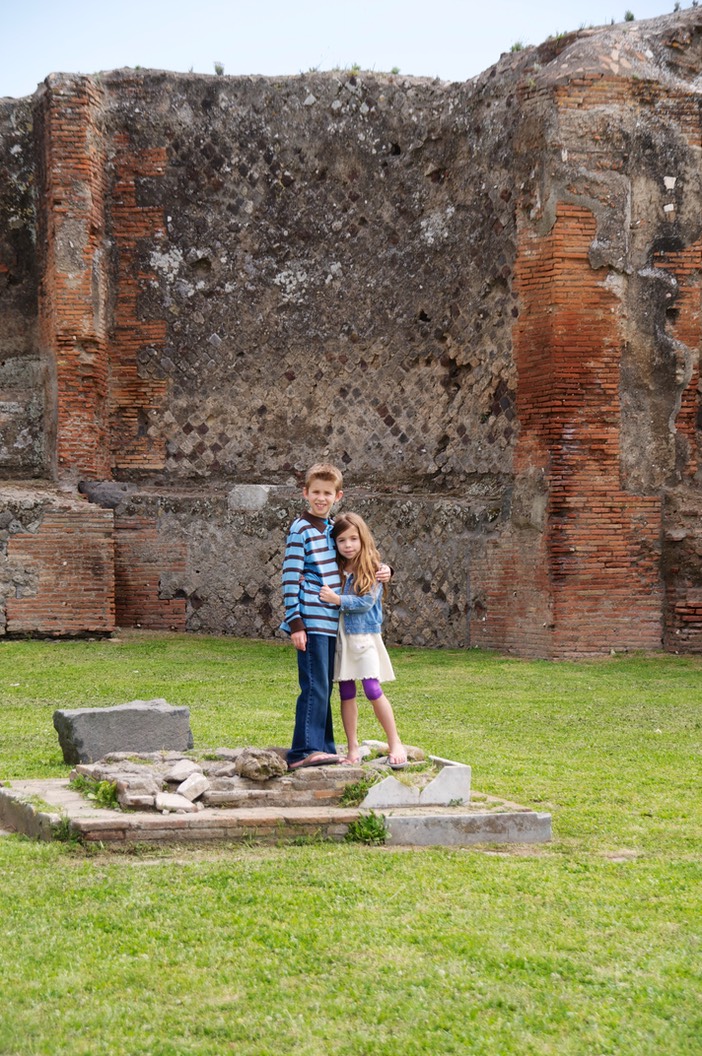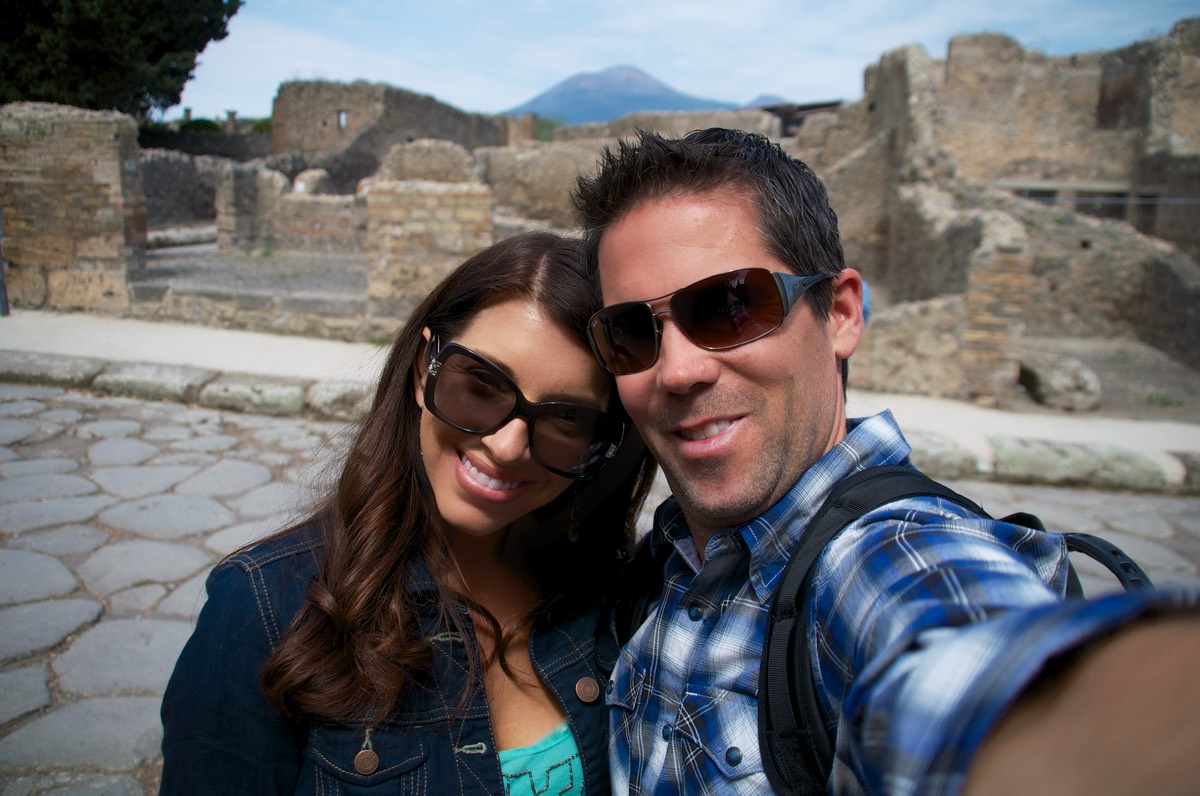 After we saw as much of Pompei as we could, we headed to Heraculaneum..or in Italian, Erculano.
It was a much smaller town, but that makes it easier to navigate, and there weren't nearly as many people around.  This is a view from above.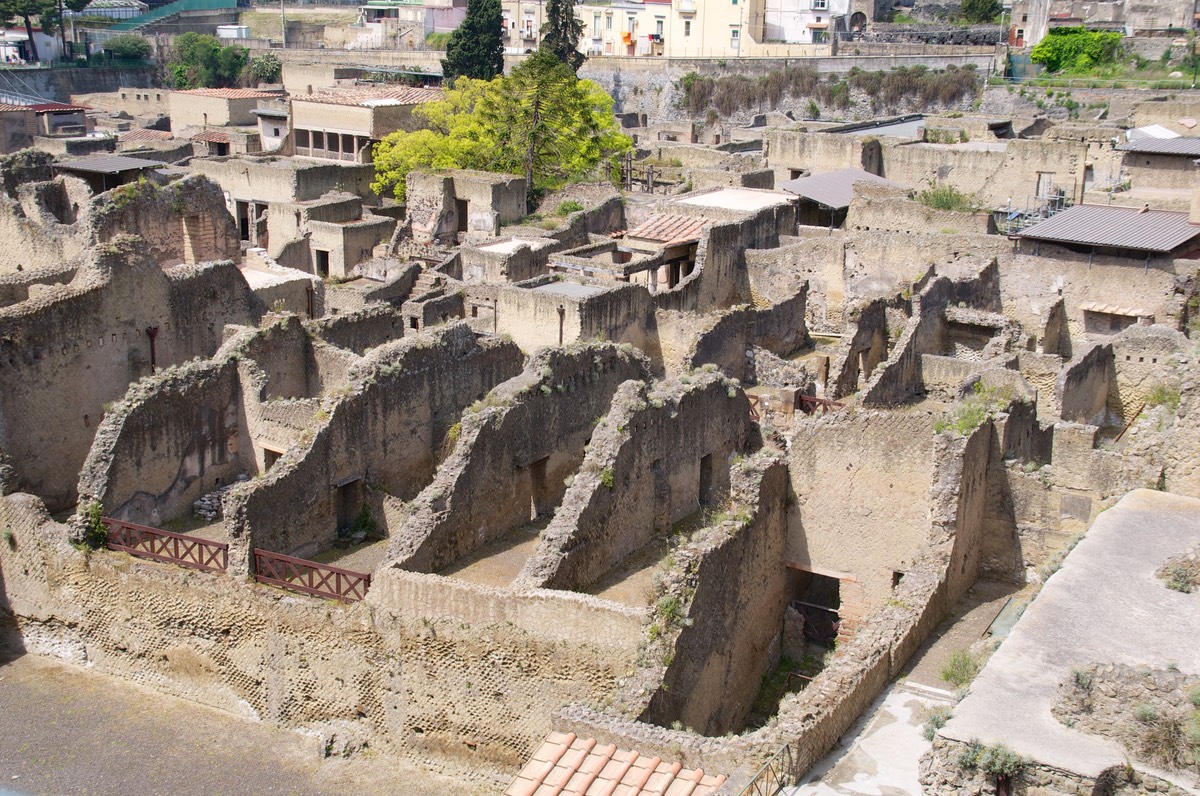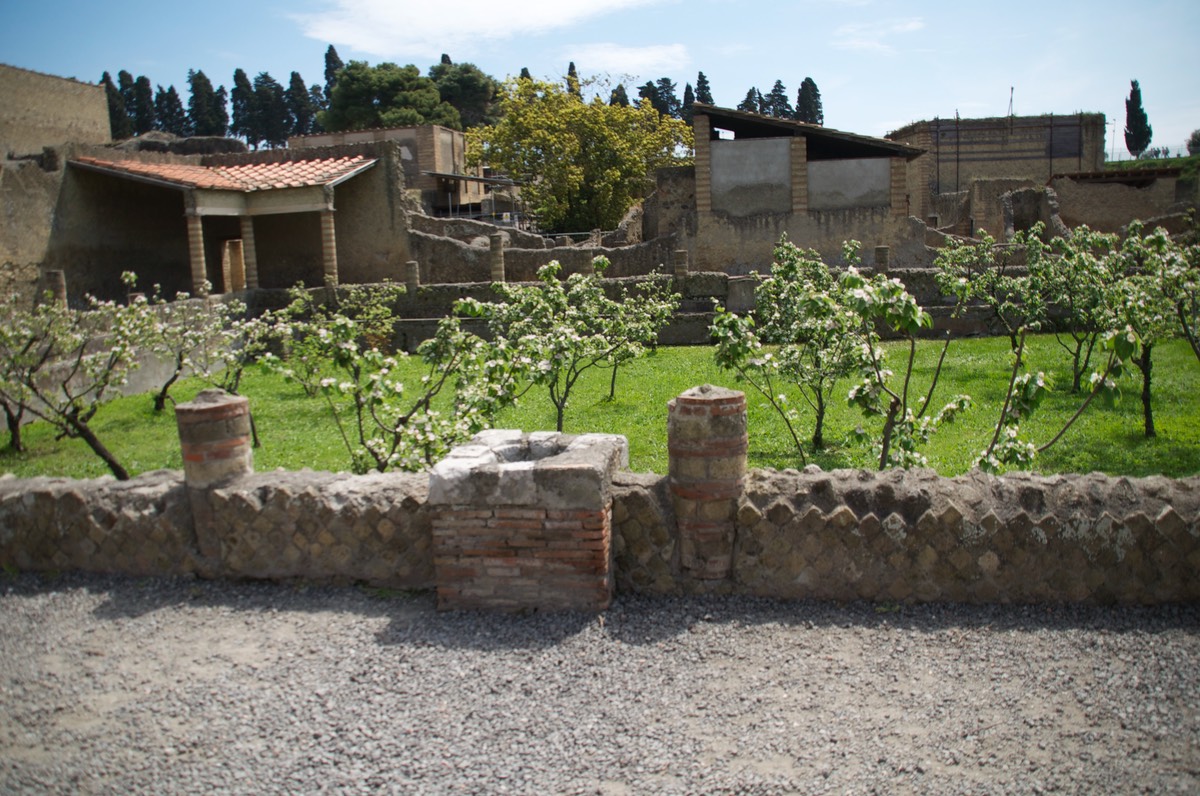 This is one of the many villas with beautiful atriums. 
This is some of the artwork in one of the large villas, and the mosaic on its floor.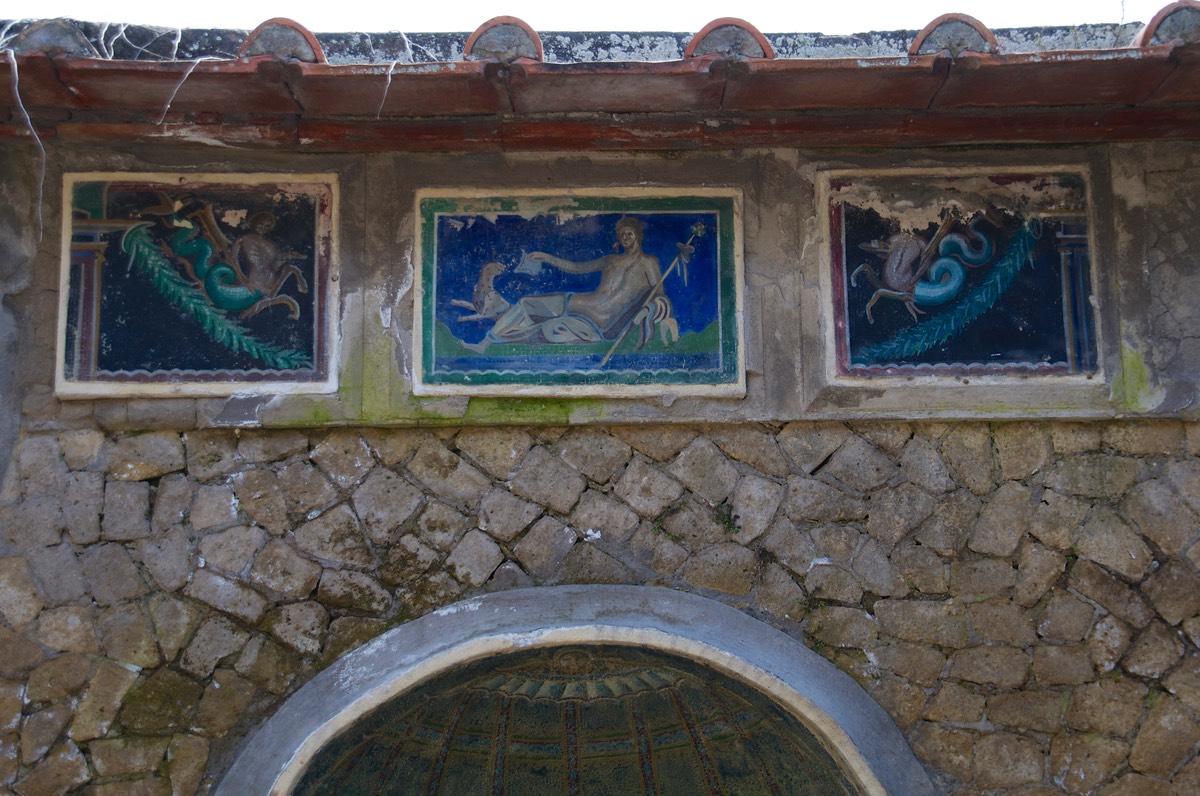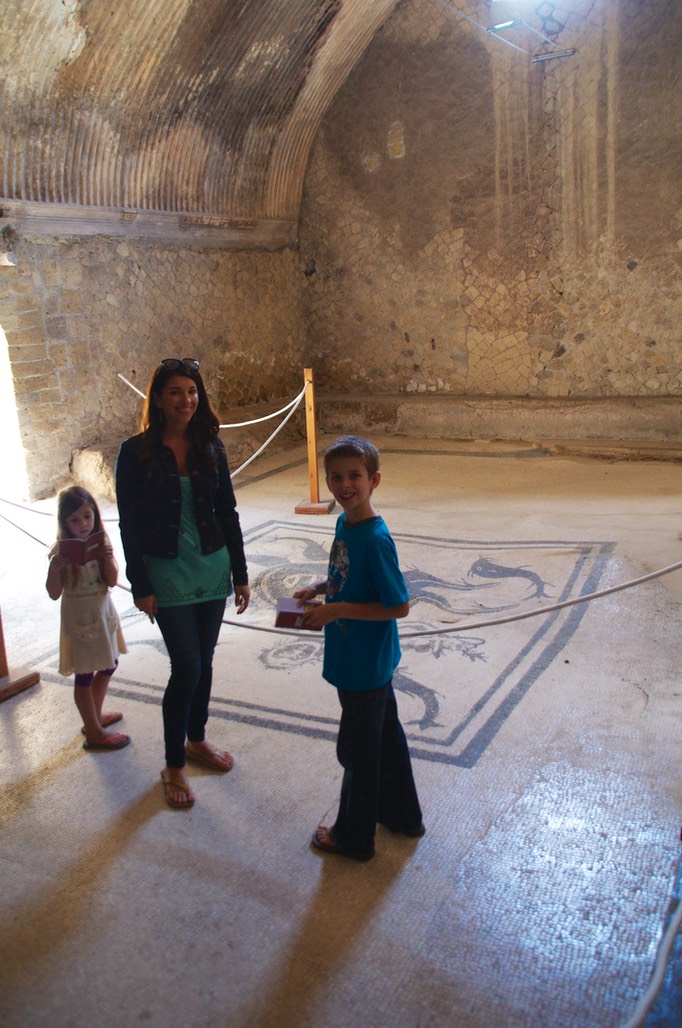 Here are the kids at an ancient restaurant…
After we walked through the ruins, we headed back to our driver and he drove us to a taverna for lunch.  He took us to a place the locals go for authentic food and it was delicious.  We had traditional Napoli pizza and then walked back to the port and back on the ship.  We are just getting packed up and ready to head for home in the morning.  We are pretty bummed our trip is over.  It went by way too fast.  We are excited to get home, but it is always so nice to have so much time together seeing amazing places and meeting interesting people.  We are already thinking about where we can go next time...