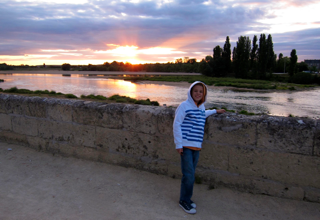 Today we woke up at 2 in the morning. We left at 5:30, and drove into paris. We saw Notre Dame cathedral, and it was huge. The crypts were closed, and Violet was not very happy about that.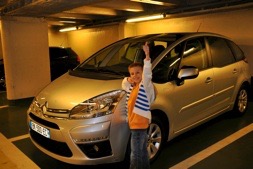 this is our car. do you like it?
After Notre-Dame, we drove two hours to Amboise, a town in the Loire Valley.  Dad couldn't figure out how to pay at a toll road.  On our way to Amboise, we stopped by Chartres. It had a big church.  I thought it was cool.  We finally got to Amboise at 2 pm, but it was worth the drive.  There was a big chateau.  A chateau is a castle in French.  The castle had a maze on the grounds, and me and Violet ran through it.  I made it to the center first.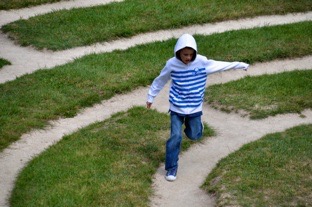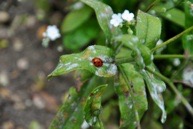 Volet saw a ladybug.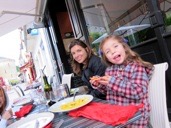 We ate pasta for lunch and dinner.  Delicious!
Our Amboise house has three floors.
the 1st floor has the kitchen and not much else.
the 2nd floor is where we sleep.
the 3rd floor is where mom and dad take naps, and where violet watches movies.
I am writing this post from level 1 of our house in Amboise!
Over and out.
Stay tuned for the next post!