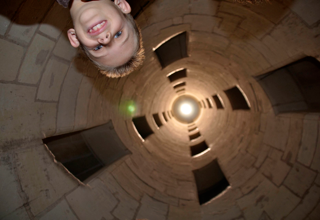 Today, we drove to chambord chateau.  It had four floors and a double helix staircase connecting them, designed by leonardo da vinci.  On the ground floor (0), there were lots of fireplaces.  On the first floor, you were fifteen feet up and there were kings' and queens' bedrooms.  There were apartments for guests and servants too.  On the second floor, there were paintings and not much else.  The coolest part was the third floor, the terrace.  On the terrace, you were a hundred feet up over the grounds and the french countryside.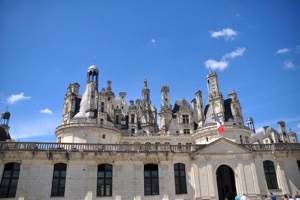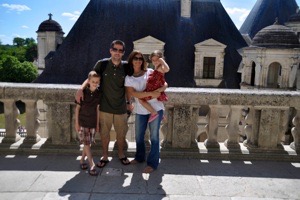 They were working on the stairs that went to the tower.  I really liked the palace.  After that, we got ice cream and then drove to Clos Luce, the house of Leonardo da Vinci.  We got to walk around inside the house where he lived 500 years ago.  They had models of all of his inventions on the grounds.  He invented the tank, the bicycle, the propeller, the machine gun, the millwheel, the 1-man printing press, and about fifty other amazing inventions.  He also was an artist.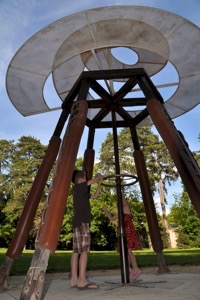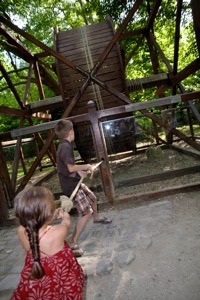 Clos Luce was amazing!
Thanks Nicole, keep reading!
Hayden Michael Strong