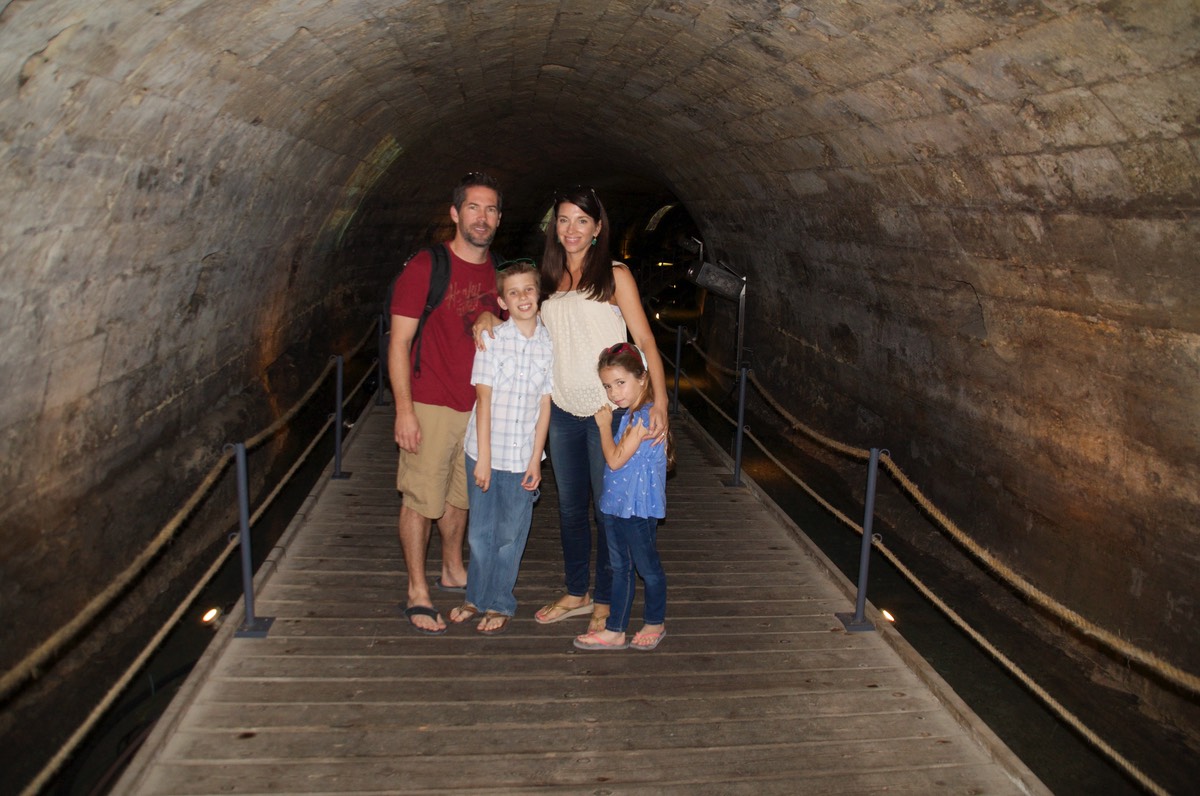 Location: The Mediterranean Sea     Time: 9:12 AM
Yes, I am writing this a day later than when we actually were there. That's because it was 10:00 PM when we got back to the room. Really! 
First, we went to the Baha'i Gardens. These are located in Haifa. They are absolutely perfect and symmetrical because meditation is very important to the Baha'i religion, and you can meditate without any distractions. Then, we went to Zippori, which is an ancient Roman city with a cool water-carrying tunnel. This tunnel carried water from a cistern to the 3,500 or so people in Zippori. You can still go through it:
That's our guide, Daniel, up front. Also, the camera's flash lit the whole tunnel up, but it was so dark you couldn't see anything without a flashlight!
Also, you won't believe this picture:
Yes, it really is that big! That's Violet's iPod in her other hand.
Then, we went to the city of Akko, the only city Napoleon couldn't conquer. It has a whole part of the Old City (like Jerusalem, a walled city center) underground from the Crusaders' time (around 1100!) We saw all kinds of cool stuff like this tunnel under the city that the Crusaders used to get around: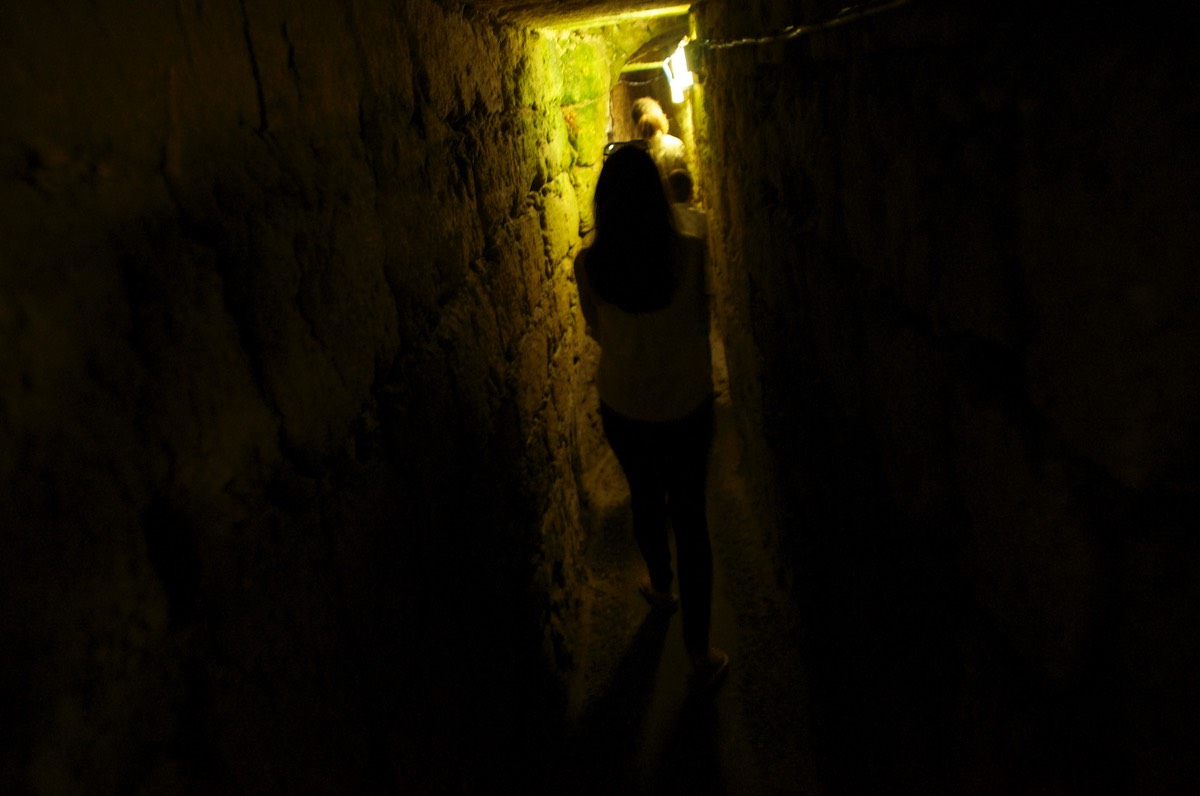 Pretty dark, right?
After that, we rode on the steepest cable-car in the world (60 degrees!):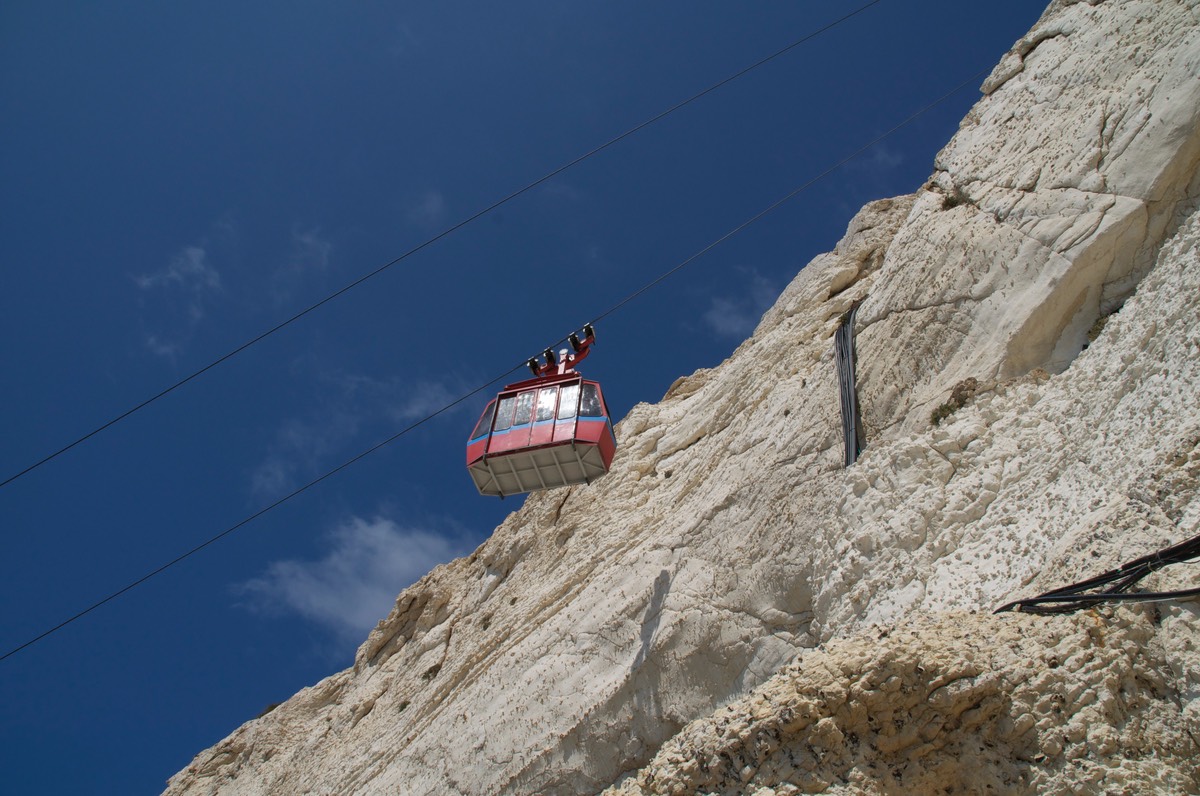 It's steeper than it looks!
We rode the cable car down to these grottos:
It's pretty impressive! We then said good-bye to Israel, boarded the boat, and got a few last pictures.
This is Haifa's oil refinery/power plant complex, lit up at night: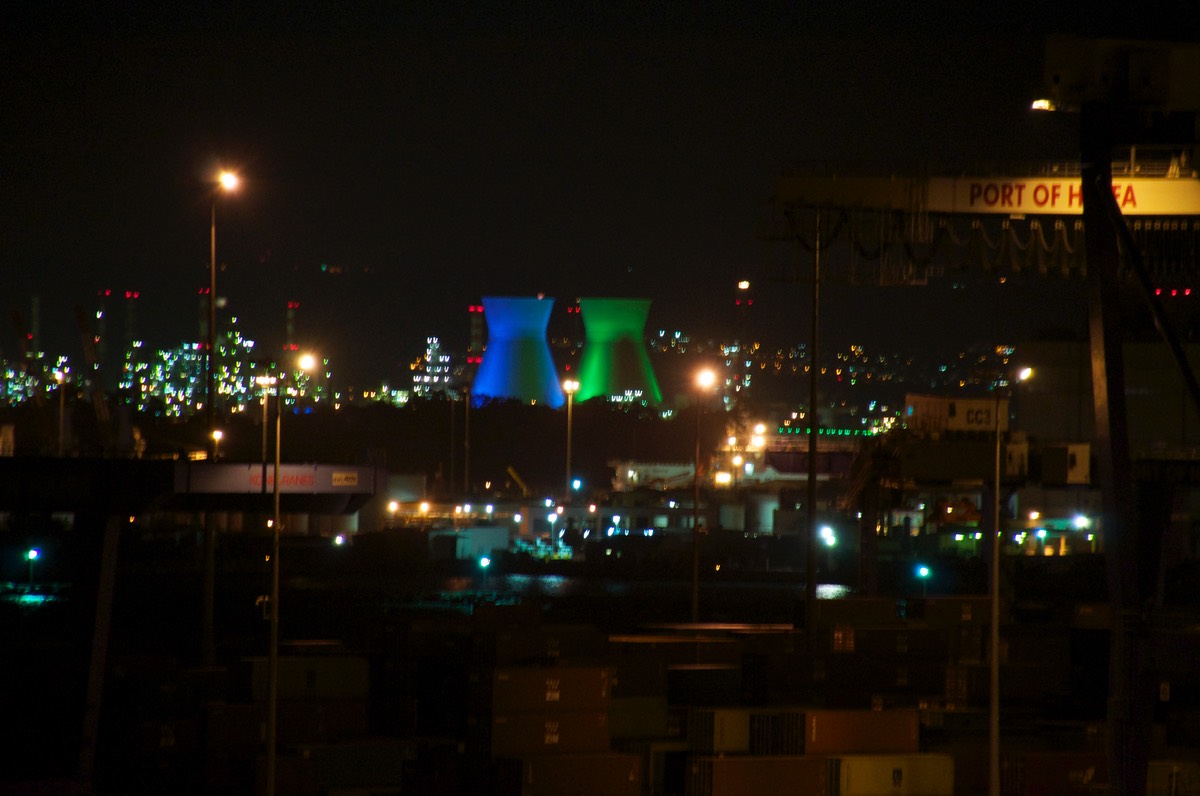 By the way, the big stacks aren't nuclear power exhaust vents, they're actually from the refinery.
So long for now! The next port is: Heraklion, Greece (on the Greek island of Crete).   - Hayden M.S.