Today, I did another three hour drive to get from my house in Tuscany to my apartment in Rome.  It was really long, but we stopped halfway to go to this little town that was awesome, where we had great pizza at a little restaurant.  It was really good. I had pasta and some of my Dad's pizza.  We had to take a funicular up to the town.  The town's name is Orvieto.
Then, we took the funicular back down and got back in the car for another hour.  I was meditating in the car, and Mom took a picture!  
It was funny. After that, we finally got to our apartment building.  The apartment is really big and has an awesome terrace.  We are on the top floor.  I had a lot of fun.  We ate a few biscuits and then after that, we walked around Rome at night.  But, it was super crowded. 
There were too many vendors selling things, such as selfie sticks.  Annyoing! So, we went to another awesome restaurant back in our neighborhood, Borghese.  I had strawberries and fresh whipped cream for dessert.  When you ate them together, it was so good.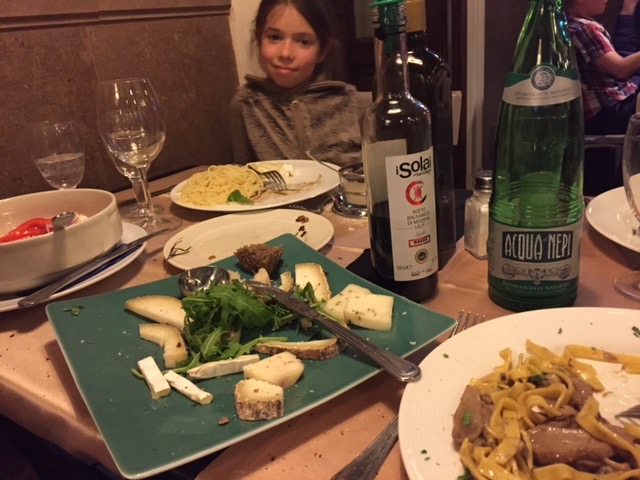 Then, when we came back.  I went to bed in my super duper comfy bed.  It was really nice.  Thank you for reding my post.  Tomorrow I'm going to the Rome Zoo!