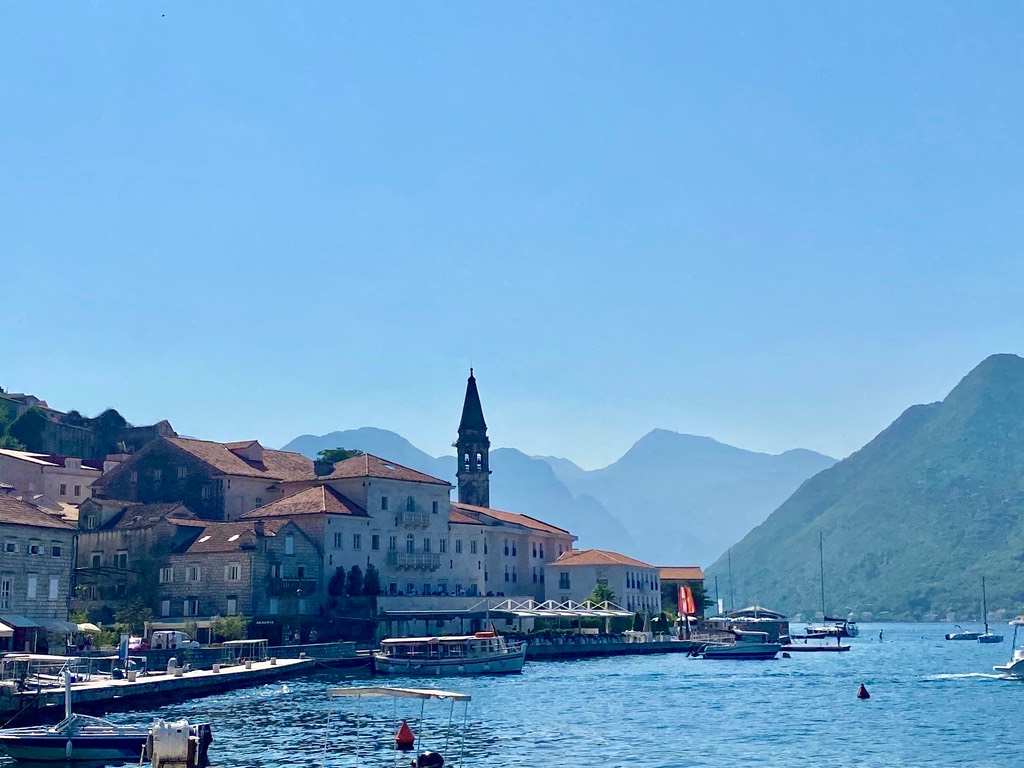 On Monday, we flew back to Athens from Santorini.  We spent the night hanging out on our terrace admiring our incredible view and playing dice.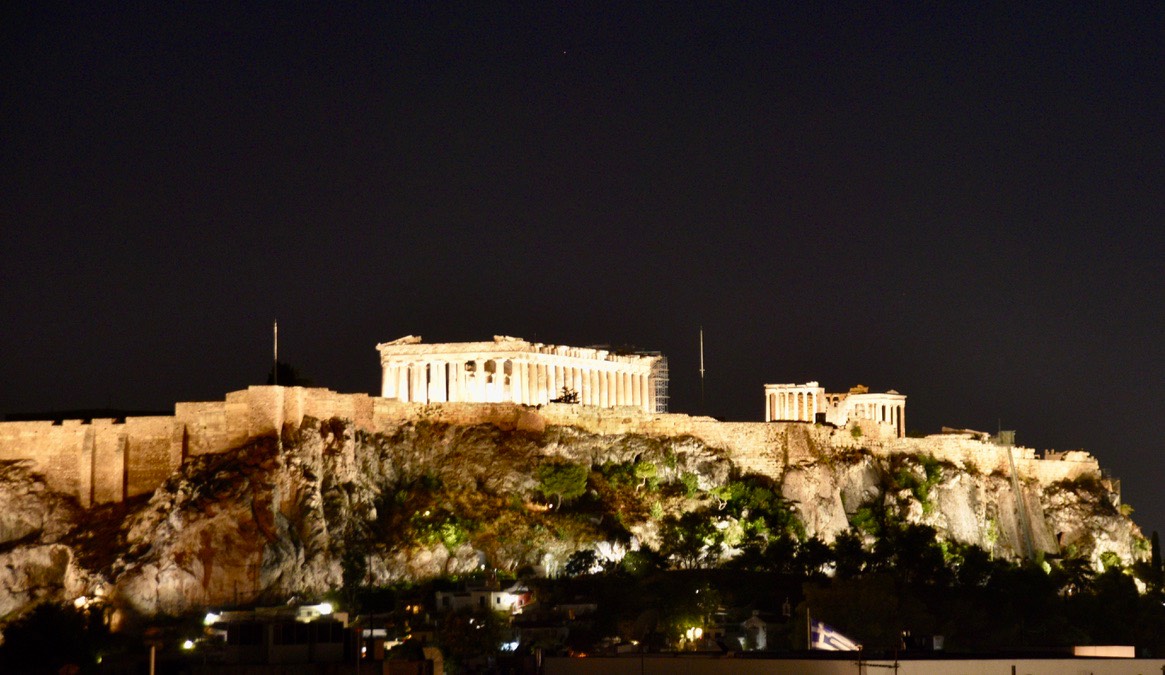 Tuesday, we were back at the airport for our flight to Croatia. We landed in Dubrovnik and drove to the Old Town. We walked around a bit and just took everything in. It truly is one of the most beautiful places we have ever seen. We are spending our whole day here in Dubrovnik tomorrow, so I will save the pics for tomorrow's post.
Today, we drove along the Adriatic Sea south to the small country of Montenegro.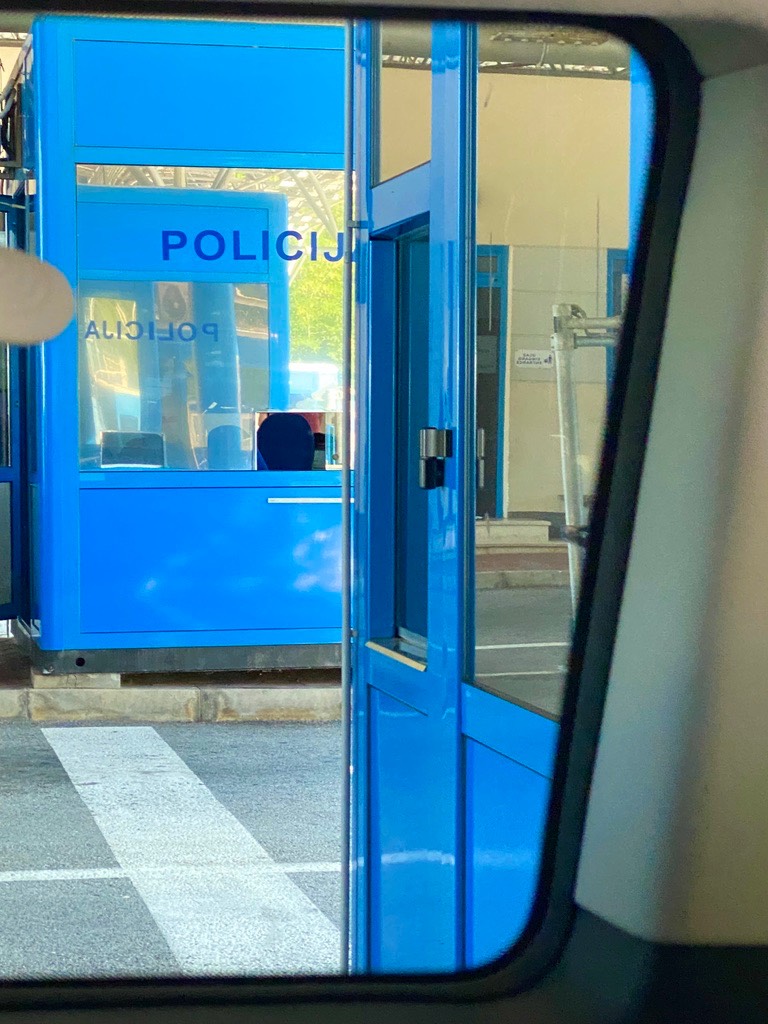 We had to cross the border out of Croatia, then drive through an unclaimed area for a few miles and then cross the border again in to Montenegro.  Our first stop was the ancient village of Perast.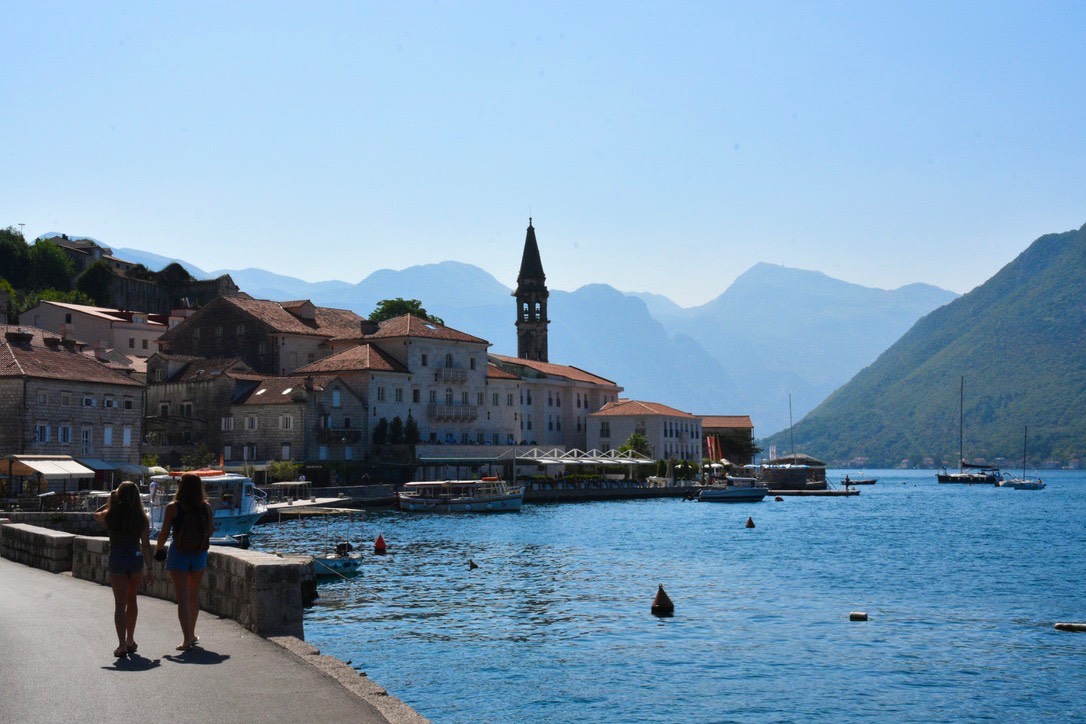 The old city has cobblestone streets and the clearest water.
We stopped at a seaside cafe for a coffee and admired the view.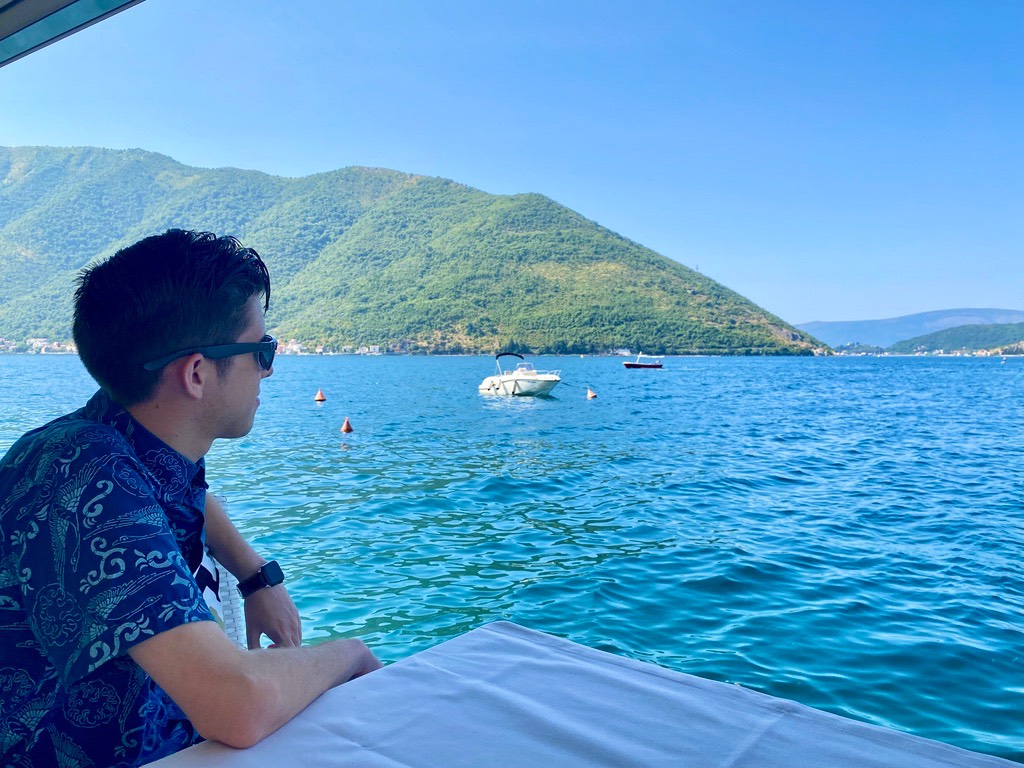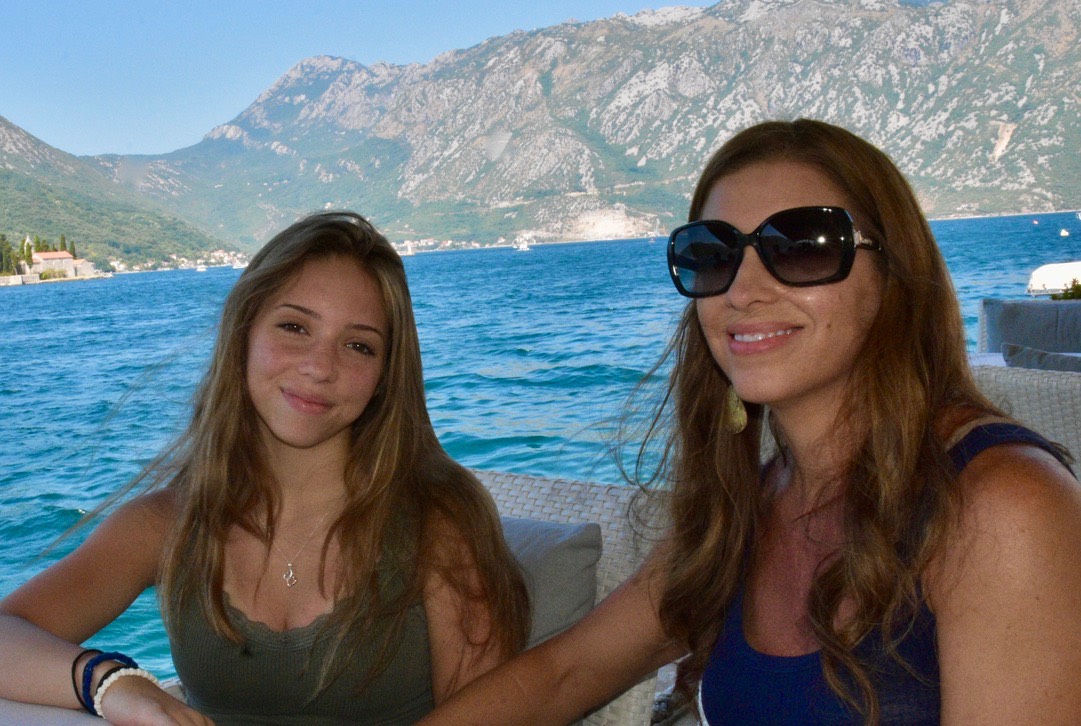 After Perast, we drove along Boka Katorska bay to Kotor.  We walked through the city gates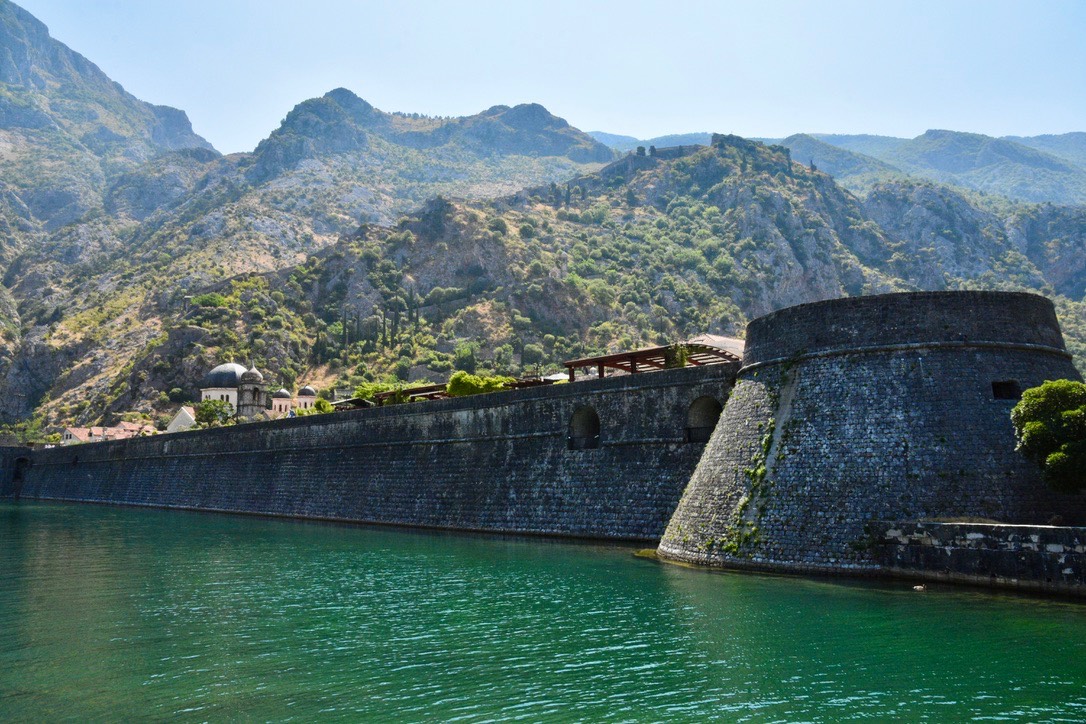 and through the narrow cobblestone maze of streets.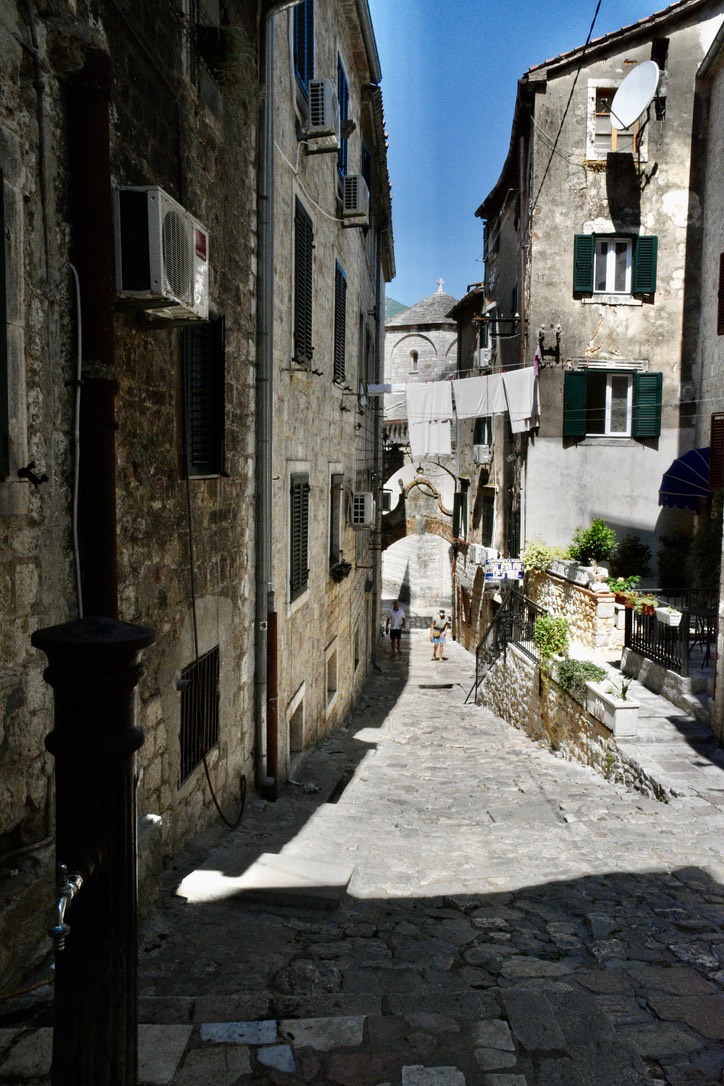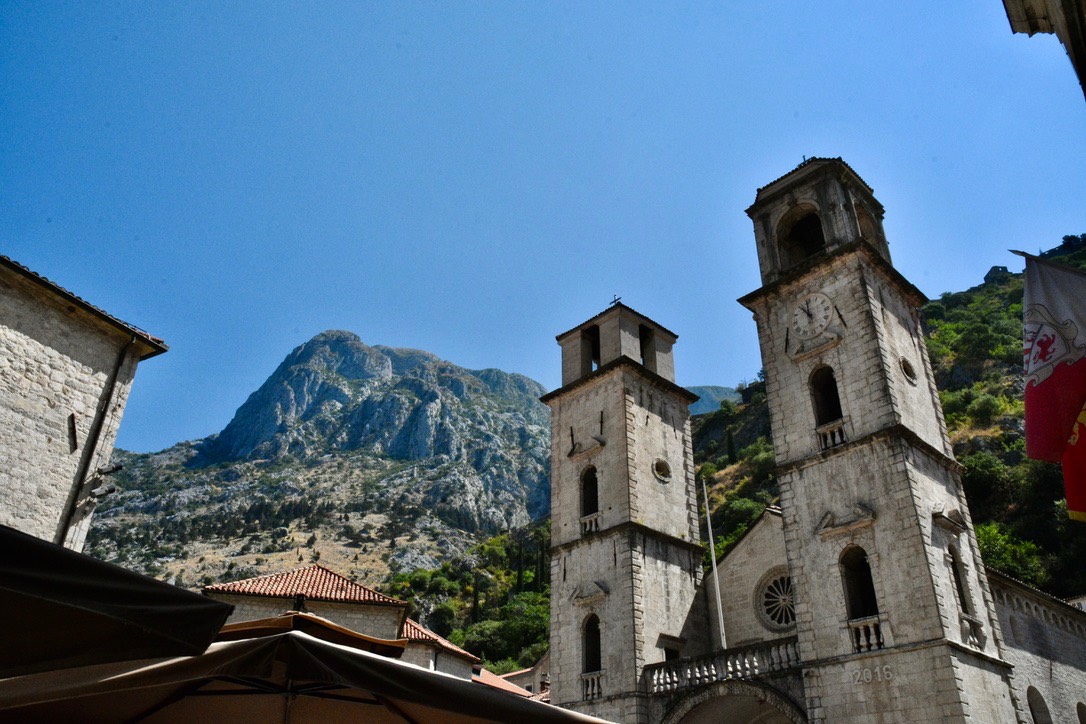 There is a huge wall built into the mountains and 1400 steps up to the top.  We didn't climb them all, but we went up high enough for a spectacular view.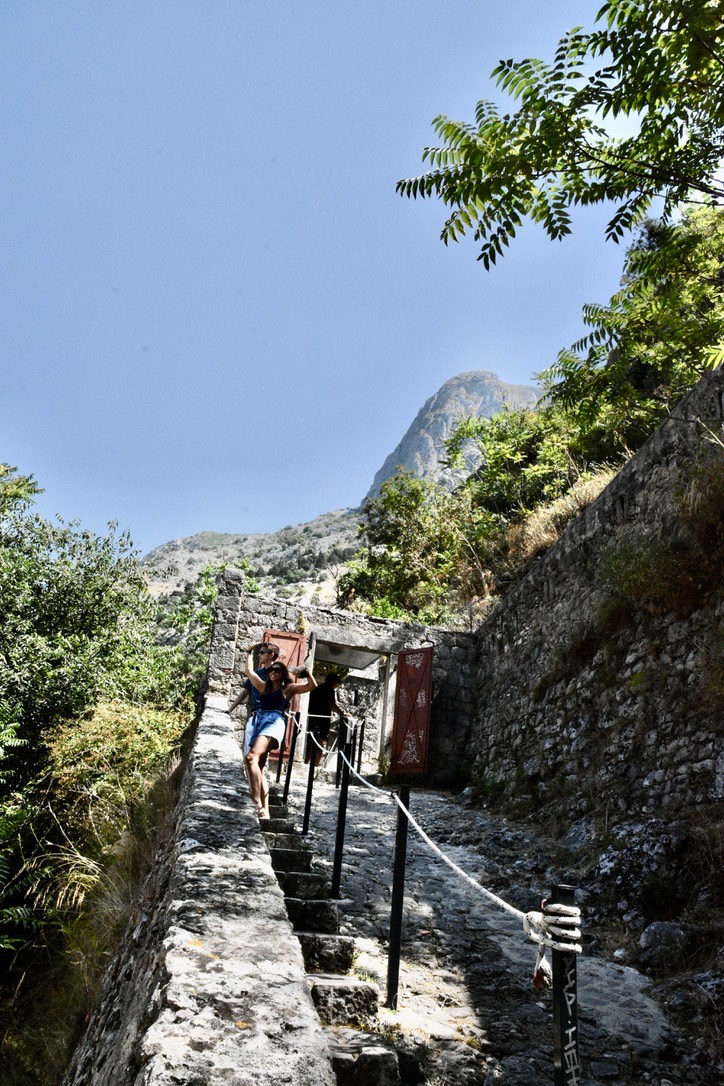 We walked back through the city gates to the water front…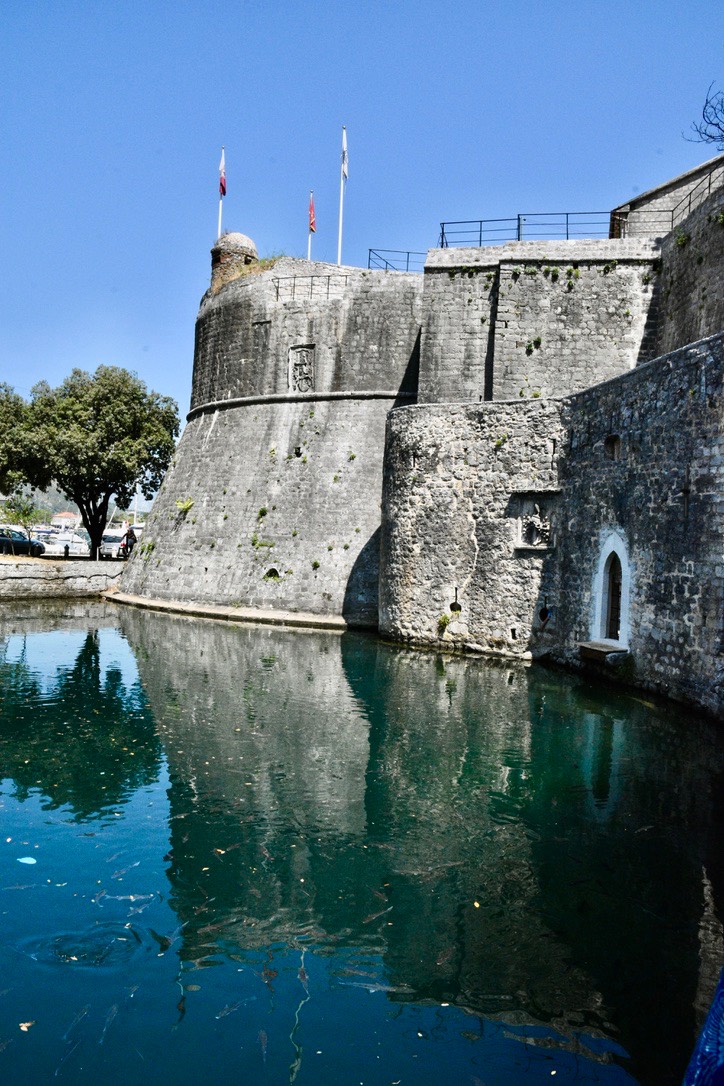 There are also cats everywhere.  Violet has a long history of meeting cats all around the world, and today there was no shortage.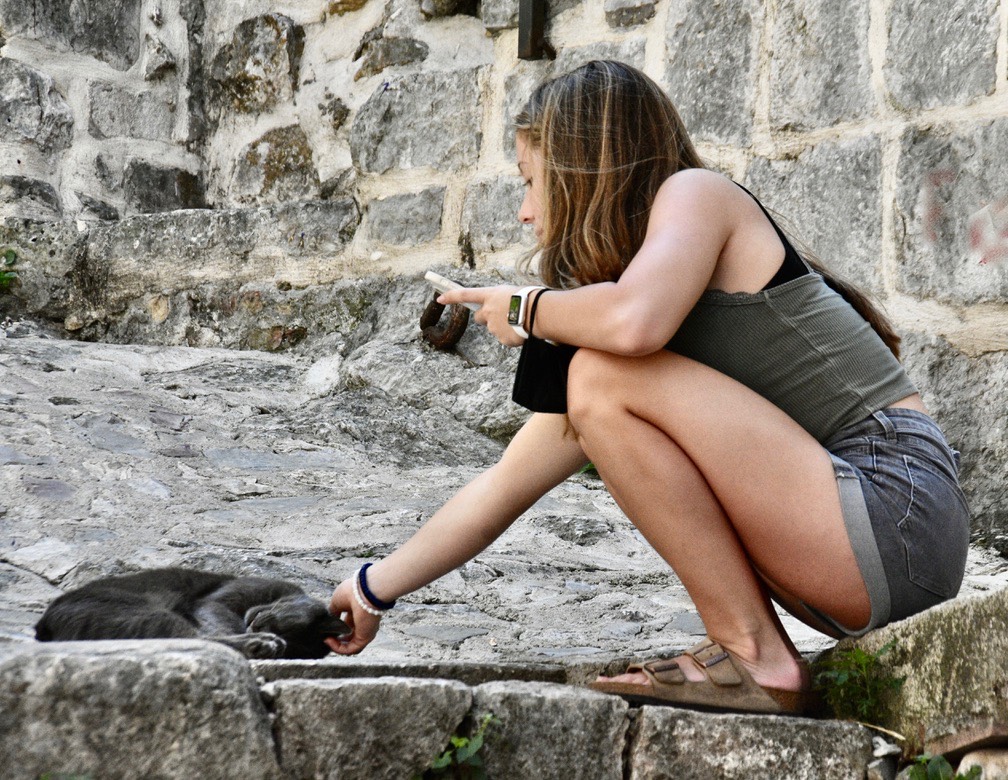 After Kotor, we drove to Budva. We had a fantastic lunch there, but we didn't take any pictures! Next, we drove back to Boka Katorska, and took the ferry across the bay.
Back in Dubrovnik, we walked back to Old Town for a while.  We went to a Salvador Dali exhibit at the gallery.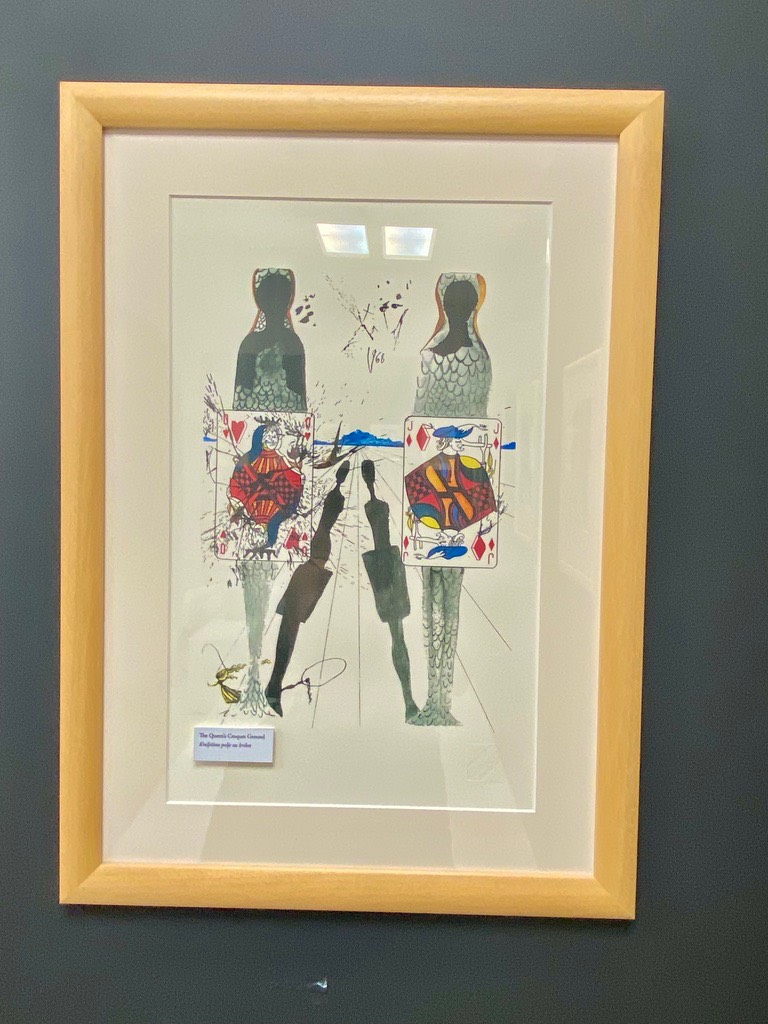 This is one of his illustrations for Lewis Carroll's Alice in Wonderland.  Finally, we headed back to our hotel and still can't get over this view.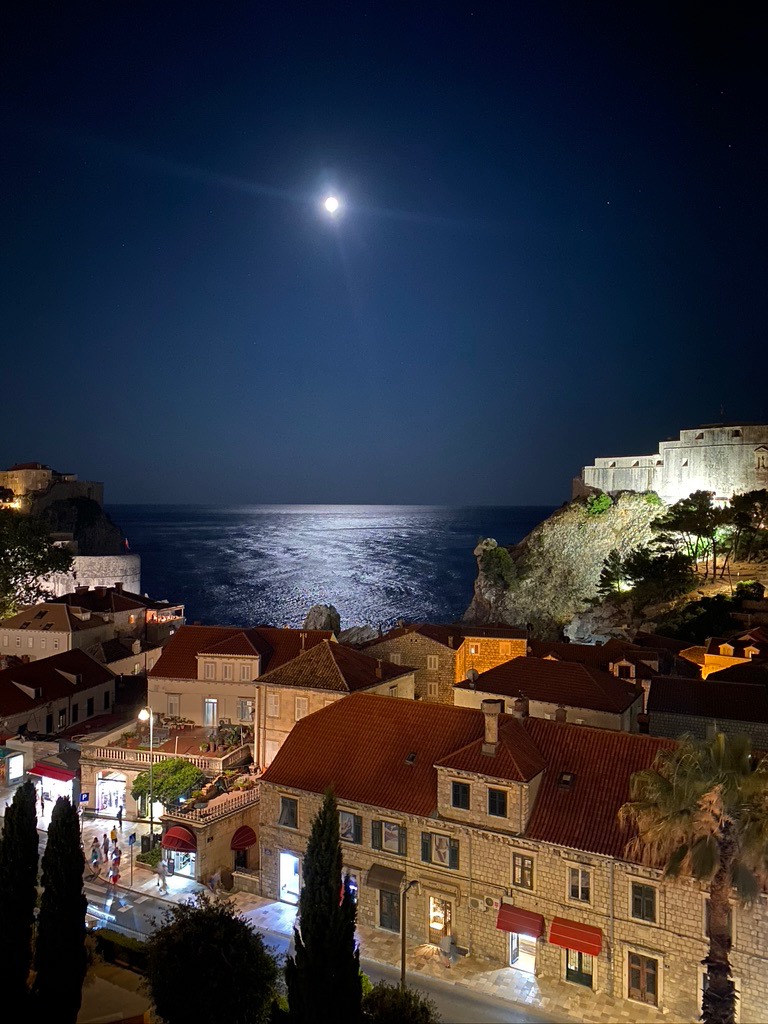 Tomorrow, we have a guided private tour of Dubrovnik and I can't wait to learn more about this place, it is definitely one of our favorite cities of all time.