Since we are still adjusting to the time change, we woke up really early this morning.  We had breakfast and were on the road by 7:00 am.  It was nice being out so early in Paris because we made it to Notre Dame before anyone was really around.  The cathedral is spectacular.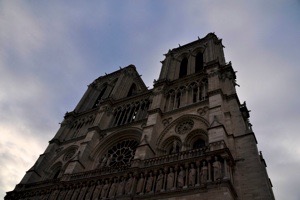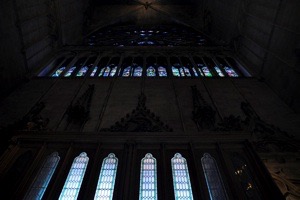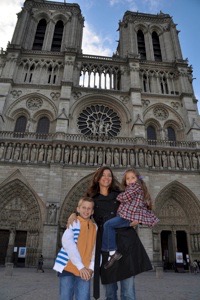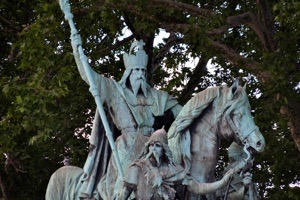 We walked around and checked out the architecture and the boats along the Seine.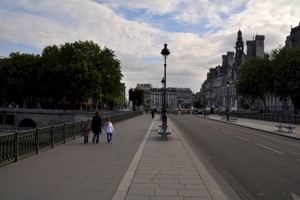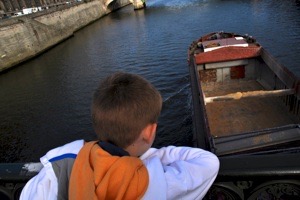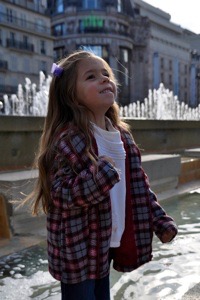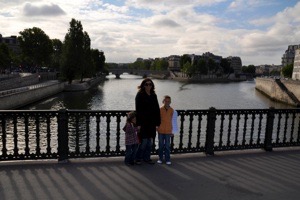 These are some of the cool gargoyles on the outside of the cathedral.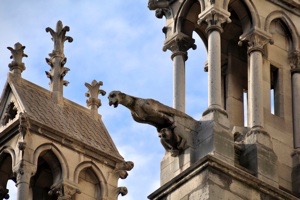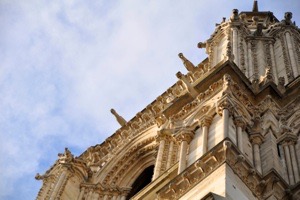 Lucky for us, there was an international bread festival going on just outside, so we had some great fresh baguettes.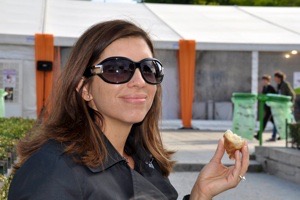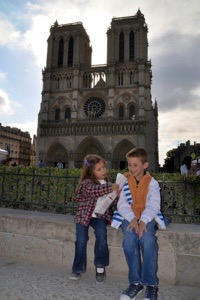 From Paris, we drove south to Chartres to see its amazing cathedral.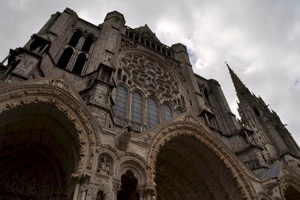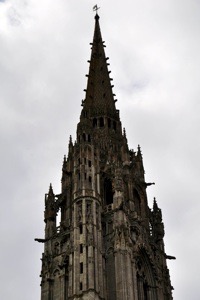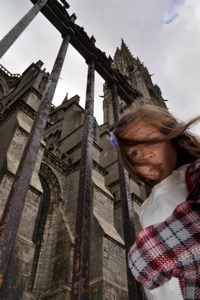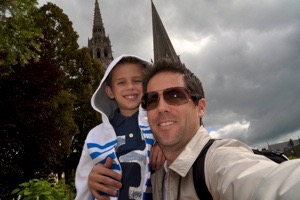 The cathedral grounds had a cool labyrinth for the kids to check out.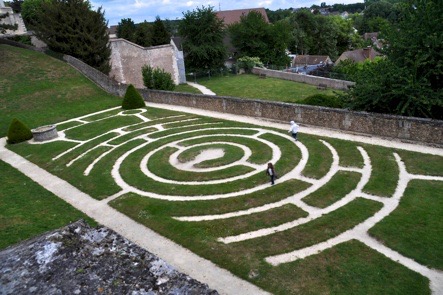 From Chartres, we drove to our house in Amboise.  We have a great view of the Amboise castle from this beautiful old house.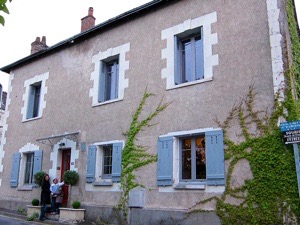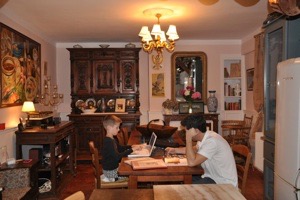 We had a late dinner and walked down to the Loire to see the sunset.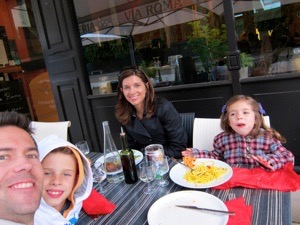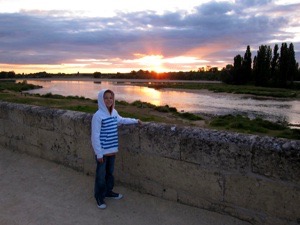 We are going to get some sleep, try to get adjusted to the time, and head out to see more tomorrow.