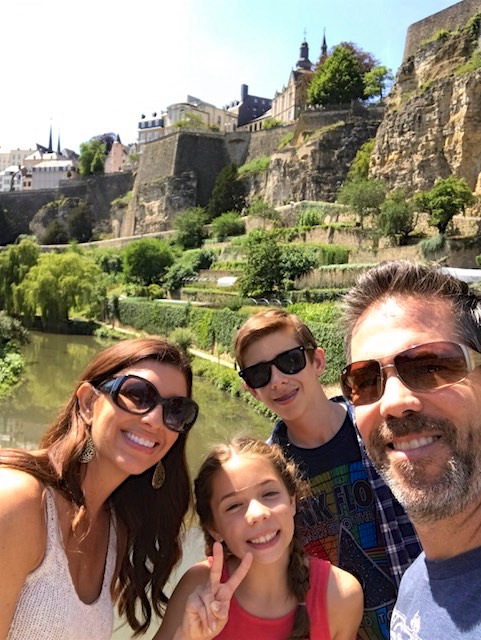 We had the most incredible time in Luxembourg today.  We started very early and took a couple Metros before we caught our main line train to Luxembourg at 7:40 am.  After two hours, we arrived in Luxembourg City.  We walked to the city center and couldn't believe the views.
We checked out the cathedral. The original cathedral was built on this site in 936.
Next, we walked to the top of the Bock Fortress.
Next, we went to the Casements, a huge underground system of military tunnels. The first casements were built in 1644, they were expanded over the years, and then in 1867, the fortress was supposed to be dismantled following the neutralizarion of Luxembourg.  But, because the networks are under the city itself, they could never be destroyed.  During the two world wars, they served as shelters and could hold 35,000 people during an attack or bombing.
We went down about a million of these super steep stairs...
There are multiple tunnels beneath bridges so in case of attacked, the people could still get across underground. After the Casements, we grabbed lunch at a cafe.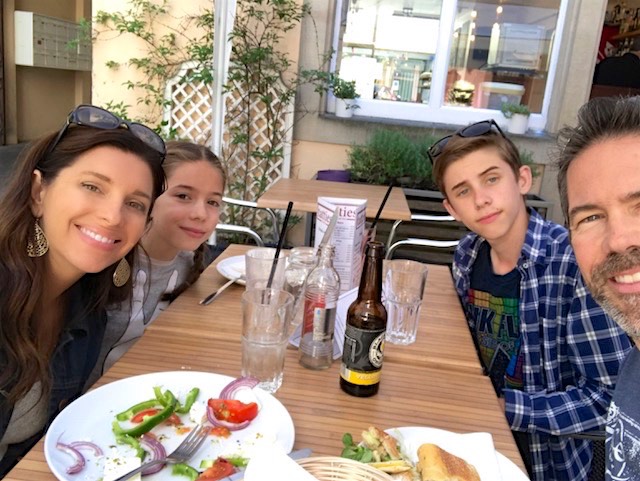 We walked along the Corniche to Barrio Grund, the district along the river Alzette.
The stone walls, castles and river were so beautiful.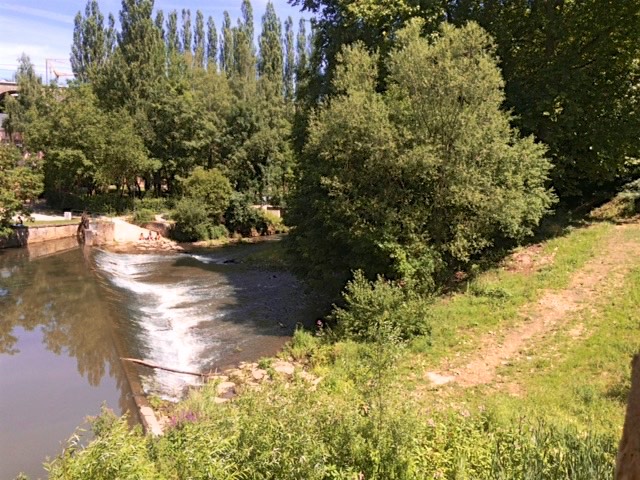 While we were walking around, we ended up backstage while the soundcheck was going for that night's Alt-J concert, so we had to check it out. 
It was a fantastic day.  Luxembourg was well worth the visit.  Tomorrow is Bastille Day and we can't wait to experience all of the festivities.