This afternoon, we arrived in Istanbul, Turkey.  We get to spend two days here.  We went to the top deck of the ship to see the coastline as we pulled into port.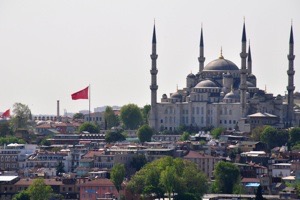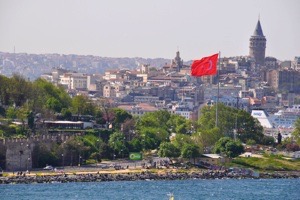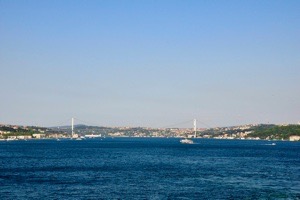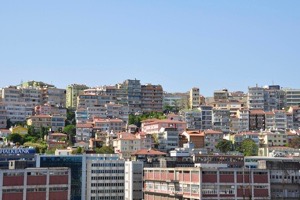 We met our guide, Borcu, just as we got off the ship.  We have to give a quick shout out to Jon and Yvonne.  The people you guys recommended for our Ephesus trip also coordinated our Istanbul guide and she was amazing.  Thank you guys for the referral!  Borcu took us first to the Hagia Sofya (the Church of Holy Wisdom).  It was built in 532 AD and while incredibly impressive from the outside, the interior is what is really amazing.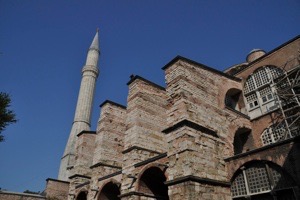 It was originally a Christian church and built to be the grandest in the world.  1000 years later, the church was captured by the Ottomans and made into a mosque.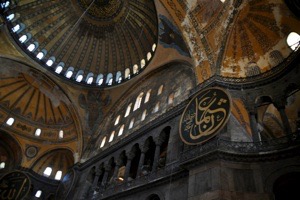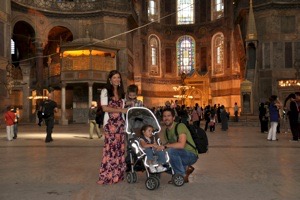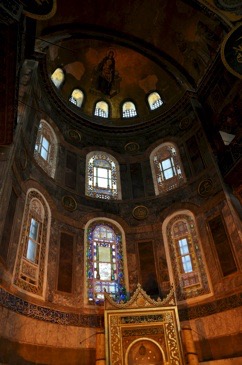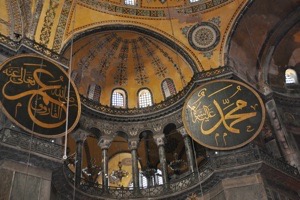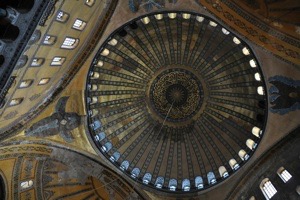 Because Islam prohibits the depiction of living creatures, the original mosaics were plastered over and not revealed again until the 1930s, and the building was converted into a museum.  We were able to go up a crazy ancient passage to the second level to see the amazing mosaics.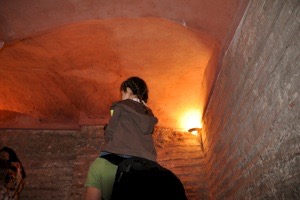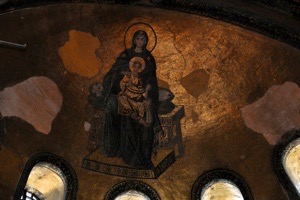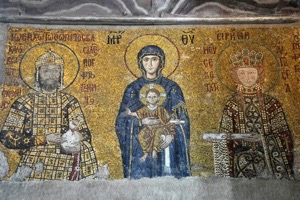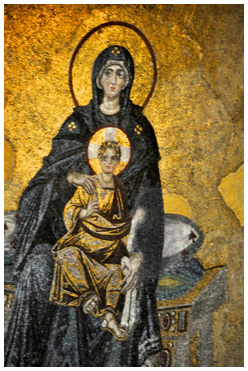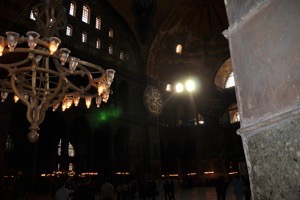 These are all incredibly beautiful and in pretty good shape considering they were covered for so many centuries.  After the Hagia Sofya, we walked through the park that separates it from the Blue Mosque.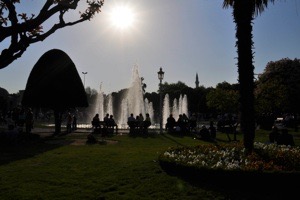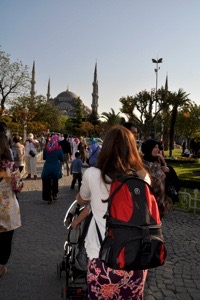 Built in 1609, this mosque gets the nickname from the blue tiles inside.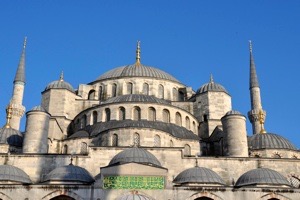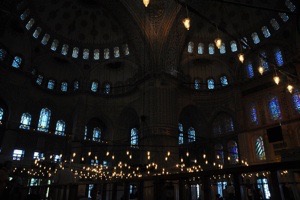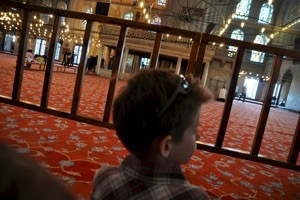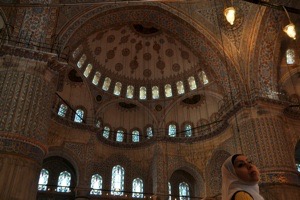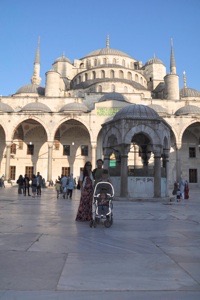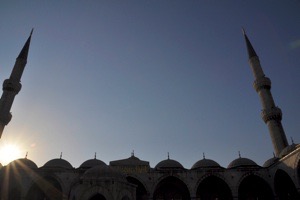 Next, we headed to the ancient Hippodrome.  This is where the chariot races were held and where the Byzantine riots took place.  All that remains are three columns - the coolest of which is the Egyptian obelisk with 3500 year old hieroglyphics resting on a Byzantine marble base.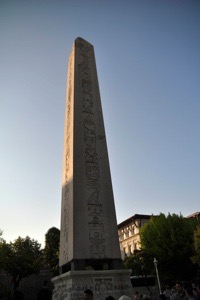 The city looked amazing at sunset...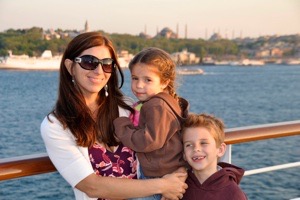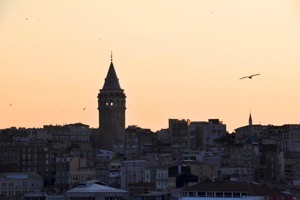 and after dark, the Bosphorous bridge which separates Asia and Europe was all lit up.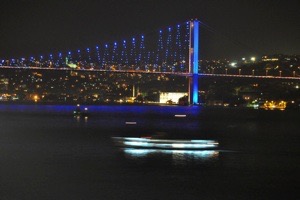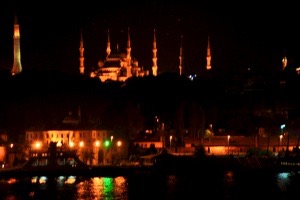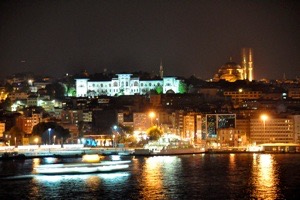 We had a great time today and can't wait for tomorrow.