We had a fantastic day in Venice today.  We took a vaporetto (water taxi) to Piazza San Marco to see the Campanile and St. Mark's Basilica.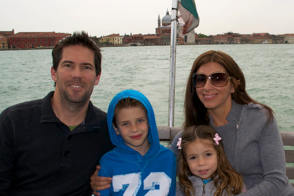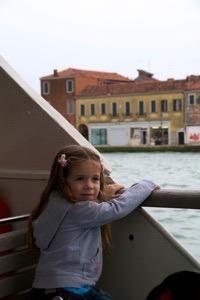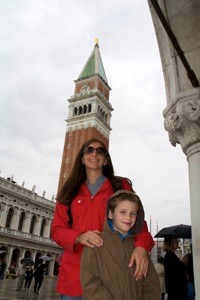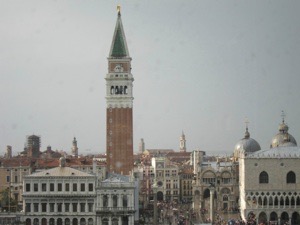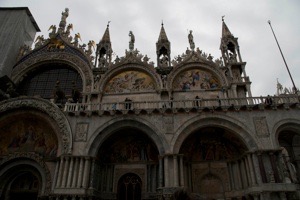 Then, we toured Doge's Palace.  Violet was convinced there was a princess living inside and Hayden wanted to see the passageway between the palace and the prison, the Bridge of Sighs.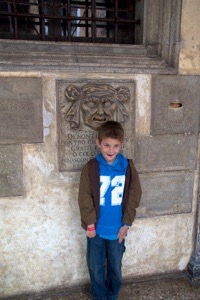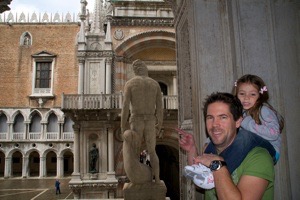 A Perfect Likeness                                        What's with the Belt?
Next, we went through the narrow, winding passageways toward Rialto Bridge.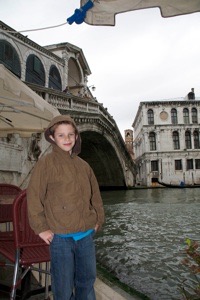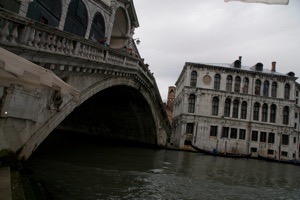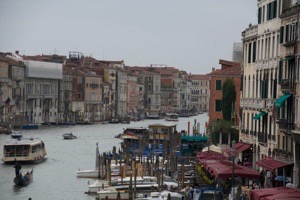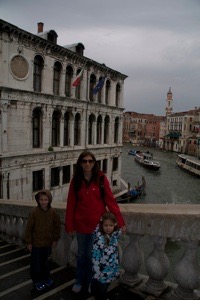 We ended our day with lunch by the Grand Canals where all the waiters flirted with Violet and tried to give her alcohol.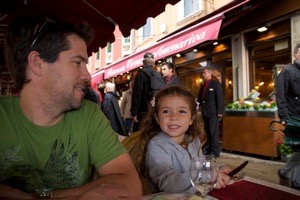 We headed back to Piazza San Marco for some pigeon chasing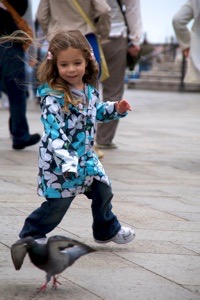 and then headed back to the ship to leave Italy and head to Croatia.  We watched a crazy lightning storm from our balcony just as the sun was going down.  We really loved Venice.  The rainy weather kept the crowds away and we were able to stroll around and take it all in.  We always love Italy - such a cool vibe.
The kids are at the Kids Club and we are getting ready to have a late dinner and a few drinks.  There are only six kids on this whole boat, including ours, so they basically have an entire staff at their command.  I'm sure they are keeping them busy.
Looks like we are going to have a little more of this weather tomorrow in Split, but hoping it will clear before we get to Athens on Saturday.