Today, we left Amboise to head north to Normandy.  Before dark last night, we saw a few hot air balloons over us in Amboise.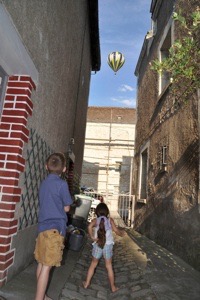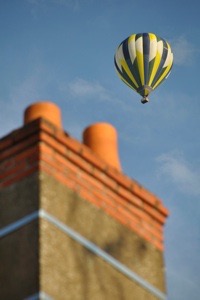 This morning, we got packed up and headed out for our long drive.  We drove about 300 km, paid $8.00 per gallon for diesel, and a 20 Euro toll.  The kids were super travelers, like always.  So glad they are little adventurers!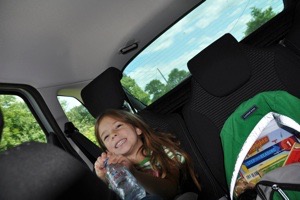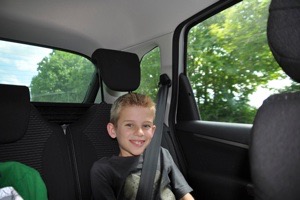 After about three hours, we left the the main roads, and drove right into the heart of the country. We knew this house was way from it all, but we had no idea how far away!  We took tiny little lanes for miles and miles until we finally came upon Les Quatre Vents - our ridiculously old French farmhouse that will be our home while we are in Normandy.  The house itself is a converted cider press from the 17th century.  So awesome!
This house is huge and has the most amazing garden ever...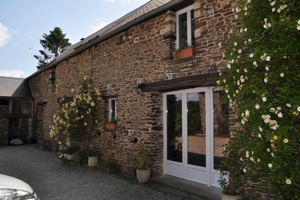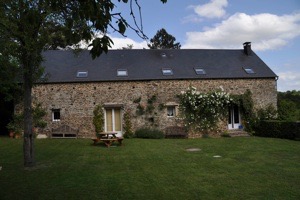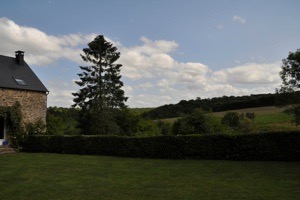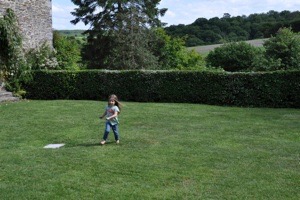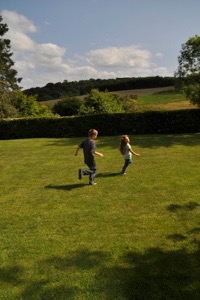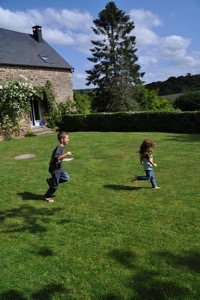 We drove to the nearest town and stopped by the Carrefour market.  We got some food and a soccer ball, and headed back.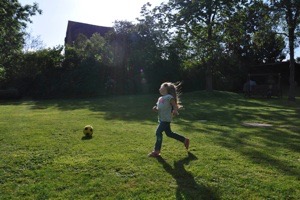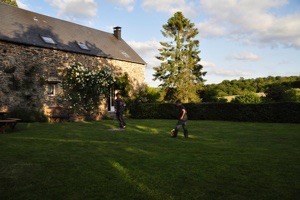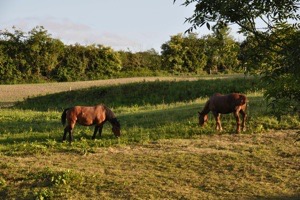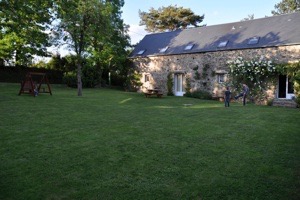 We just can't get over how beautiful it is.  This is the view from our living room window.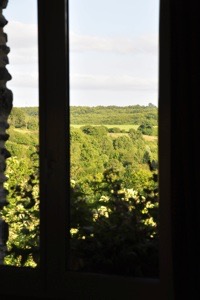 Tomorrow, we are heading up to the D-day beaches.  Just in our tiny little village, there is a WWII war memorial from the Battle of the River Elle right on the tiny road that leads to our house. 
This is our third time in France, but on our other trips, we were in Paris and Côte d'Azur.  The small villages and endless farms and forests here are just as impressive as the city monuments and the French Riviera.  We are loving this trip.  We have already seen so much and done so many things with more to come, but just having this time together is the best part.  All four of us are really happy and relaxed and just glad to be spending this time as a family.