This morning, we met Borcu and our driver again and headed out to see more of Istanbul.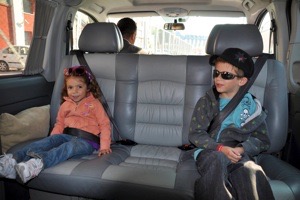 First, we went to Topkapi Palace, where the Turkish Sultans lived from 1462 until they moved to the Dolmabahce Palace in the 19th century.  It's a huge complex of buildings, mosques, kitchens, harems, courtyards, libraries, schools...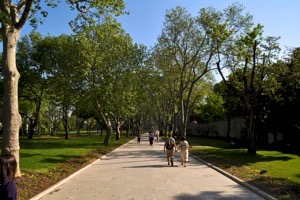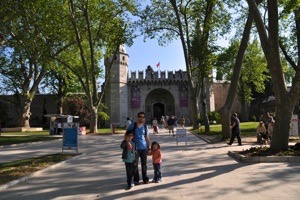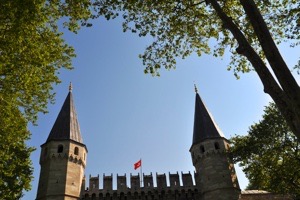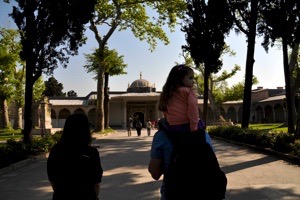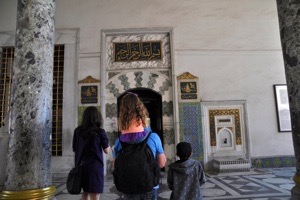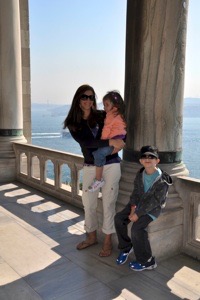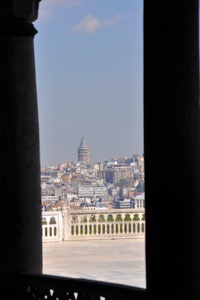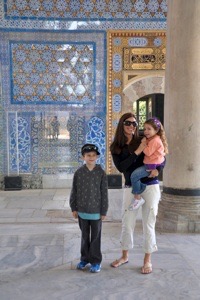 ...and lots of cats!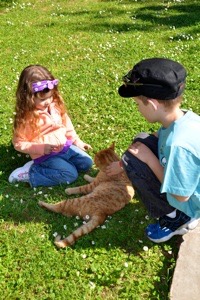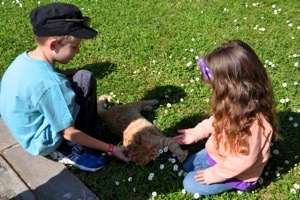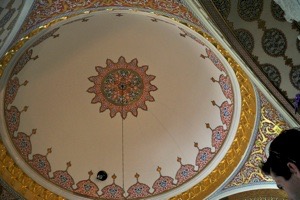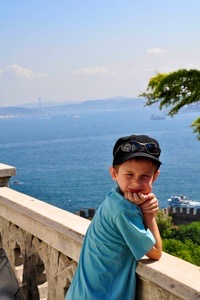 One of the coolest things here was the Imperial Treasury. We saw unbelievable jewels and golden thrones and the 86-carat spoonmaker's diamond.  We also went to the Sacred Safekeeping Rooms and saw the solid gold casket that contains the prophet Mohammed's cloak and other holy Islamic relics.  They even have Mohammed's beard, hair, and a plaster mold of his footprint here.
After the palace, we went to the Grand Bazaar.  We were a little leery of going here because it seemed like the ultimate tourist trap with people buying rugs and watching belly dancers and all that, but actually, it was really interesting.  Borcu took us to the sections where the locals shop.  Everyone was really nice and loved the kids.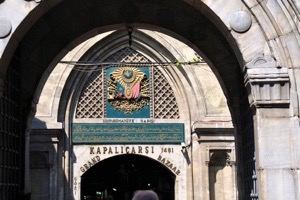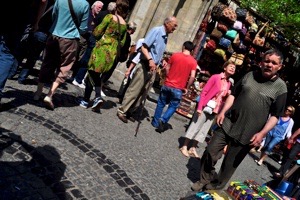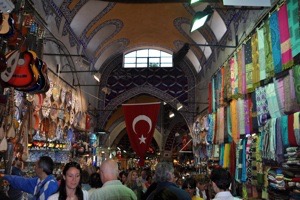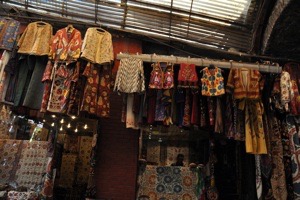 After the bazaar, we went to a very sleek modern cafe for lunch and coffee.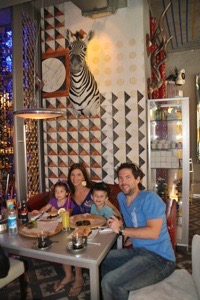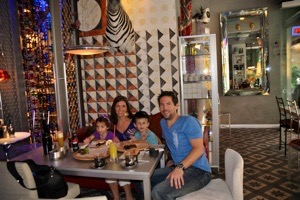 We had the absolute best time here in Istanbul.  I feel like the time we spent here, we just absorbed so much information and had so many new experiences, it will be impossible to forget.  We would love to come back here and see more of the country.  We are here again in a few days, but in Kusadasi and going to Ephesus for the day.  Having a guide and driver here again completely made the difference.  We didn't have to schlep around with a big group of really old people (which is everyone onboard), but we didn't have to worry about getting lost, or missing anything important either - the perfect situation, really.