Wow - unbelievable day.  We started early and met our guide, Mel, and her husband, Riza.  We had a super plush Mercedes -Benz 14 person bus just for the four of us.  Not a bad way to roll!  We left the city of Kusadasi, which is a really nice beach resort town, and headed way, way up into the hills to the House of the Virgin Mary.  This is where she lived after the crucifixion until the end of her life.  Millions of people come every year to be healed and to make a pilgrimage here.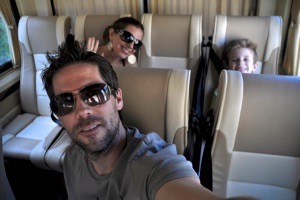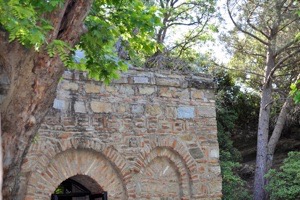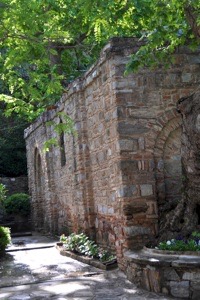 After we went through the house, we went to the wall of prayers.  These are all little bits of paper and cloth with people's prayers written on them.  They leave them here, and drink the water from the holy spring.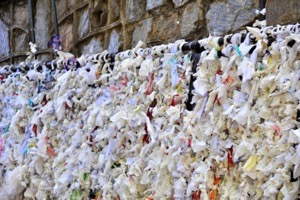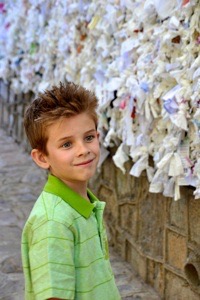 From here, we headed back down the mountain to the ancient city of Ephesus.  This was one of the highlights of our trip, for sure.  Our driver dropped us off at one end of the city, and we walked through to the other side, about two miles.  There are amazing ruins everywhere you look.  Ephesus is where Cleopatra and Mark Antony honeymooned.  Amazing place!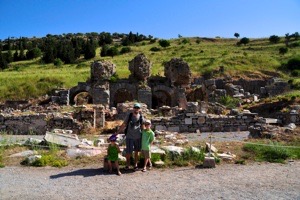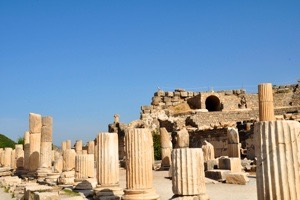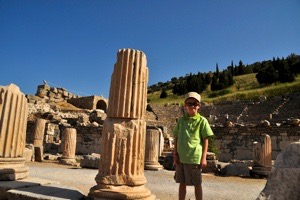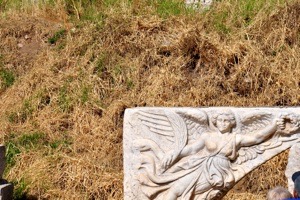 The first of the three ancient roads                                  The Goddess Nike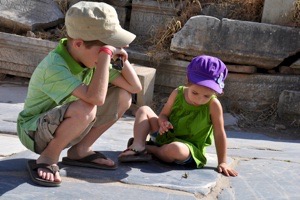 The kids found a giant grasshopper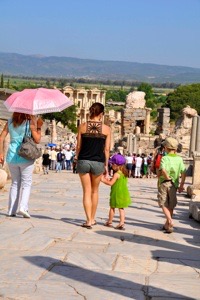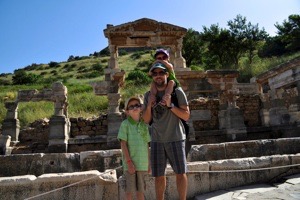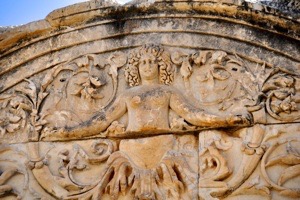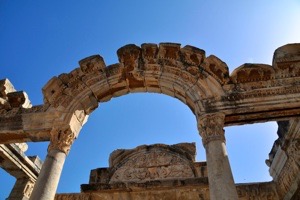 We went to the amazing terrace houses.  These were the townhouses of the super rich Romans.  They were huge, had indoor plumbing, radiant heat, unbelievable mosaics and colorful frescoes.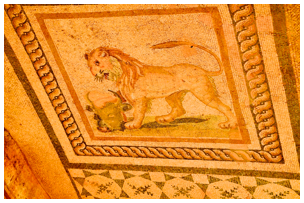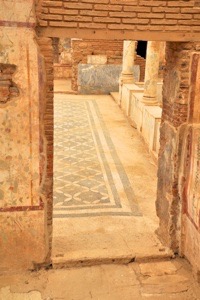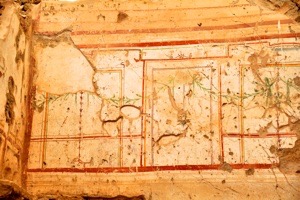 After the terrace houses, we saw the fantastic Celsius library.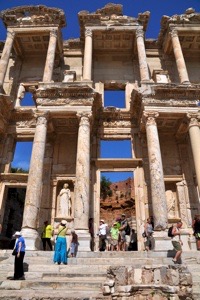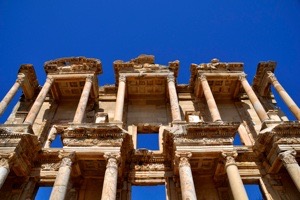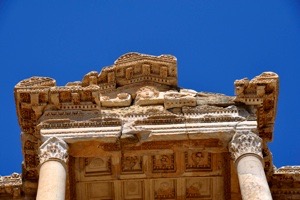 We saw the ancient amphitheater and then followed the third ancient road that used to lead the harbor.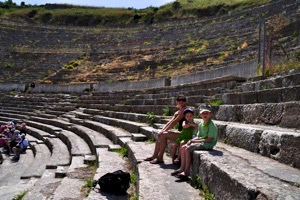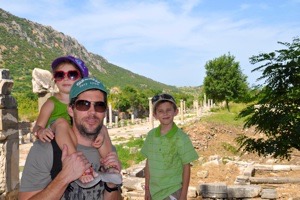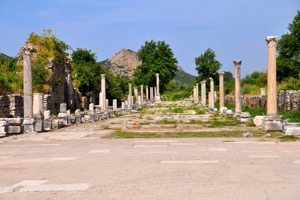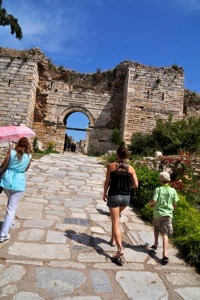 After Ephesus, we went to the basilica of St. John...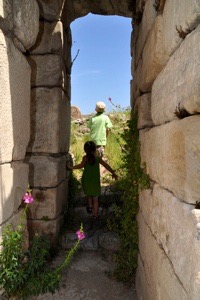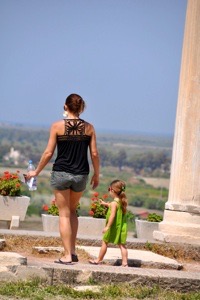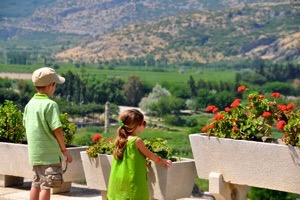 The view of the valley was fantastic.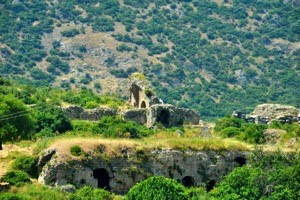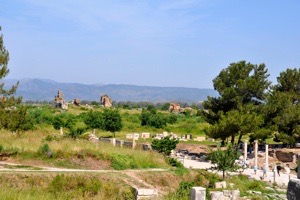 Finally, we went to a school courtyard for the most delicious traditional Turkish lunch - well not quite "traditional" because we are vegetarians, but a great feast of cheese rolls, white bean puree, marinated green beans, wild rice, spinach with garlic yogurt, olives, and bread.  And apples and oranges for dessert.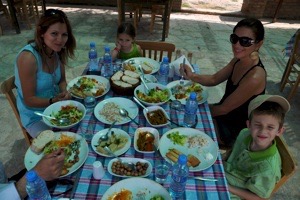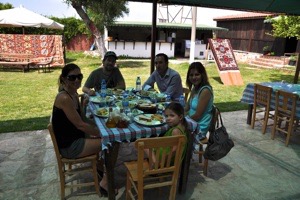 Ephesus is truly a wonder of the world.  I hope everyone gets a chance to come here someday to see it in person.  We were out ALL day today and it was pretty hot in ancient Ephesus, so we were all wiped out when we got back.  We are looking forward to a kick-back day tomorrow in Santorini.