Today was the first day in St. Petersburg, Russia.  The Russian government doesn't allow anyone in to the country without a visa, unless you are part of a licensed tour.  So, we had to do shore excursions for today and tomorrow.  Today's tour was a city overview with stops for photos and a little shopping.  We had to wait outside a long time to get through customs and it is really cold here today.  At least it isn't raining!  Our first stop was St. Isaac's Square and Cathedral.  The photos don't really show how gigantic it is.  The columns are solid granite and the exterior is all marble.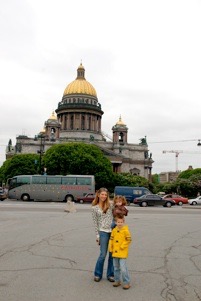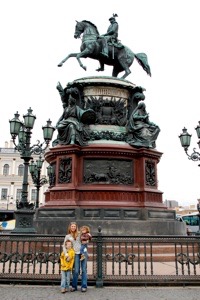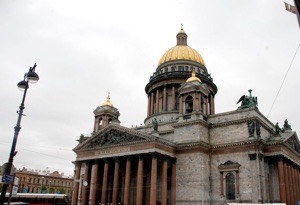 This is the winter palace and the spire of the Peter and Paul Cathedral, the second stop.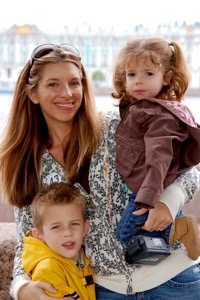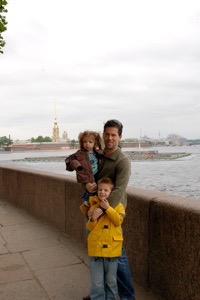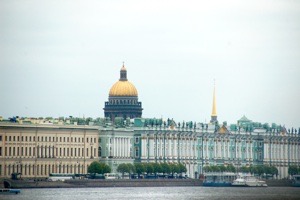 We saw a little more of the city as we drove through, on our way to a souvenir shop.  This place, unfortunately, isn't one we could have really done on our own (even without the visa restrictions), so we had no choice but to do a tour.  We wouldn't have been able to use public transportation, or communicate well enough to take taxis.  Today's schedule really wasn't our style.  The place they took us to shop was way too touristy and it felt like we saw most of the city from inside a tour bus.  It was still cool to see, and its very different here than anywhere else we've been, but we didn't get a chance to really get a feel for the city.  Neil summed it up when he said today we were tourists and not travelers.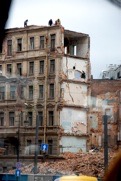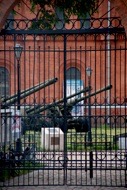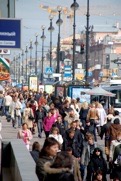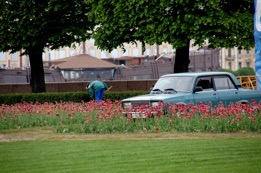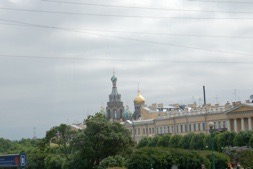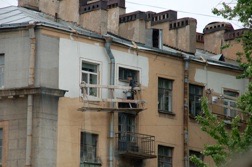 Tomorrow, we have a tour to Peterhof Palace to see the gardens and fountains.  We hope we get to see a little more of the city on our drive there, and that once we arrive, we get to just wander around on our own for a few hours.  Maybe it will be a little warmer too.  We've added a couple video clips here.