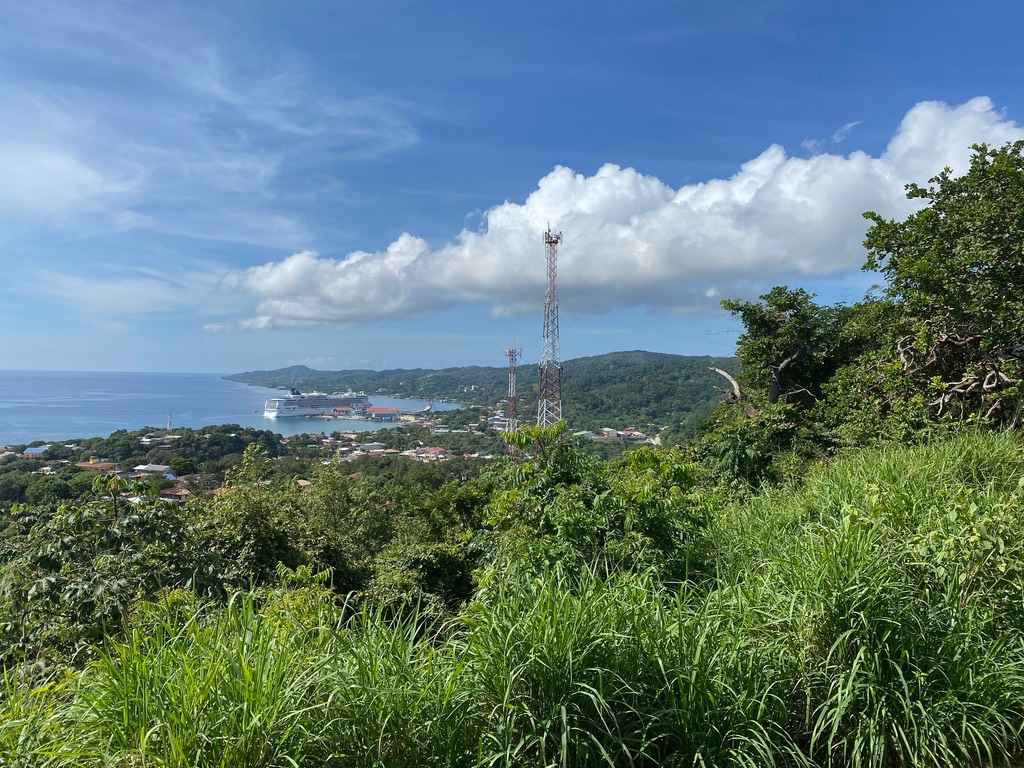 This morning, we arrived in Roatan…an island of about 60,000 residents off the coast of Honduras. The weather was beautiful and we were excited to try zip lining without the rain.  We hopped in the back of a pickup truck and drove up to the mountain top.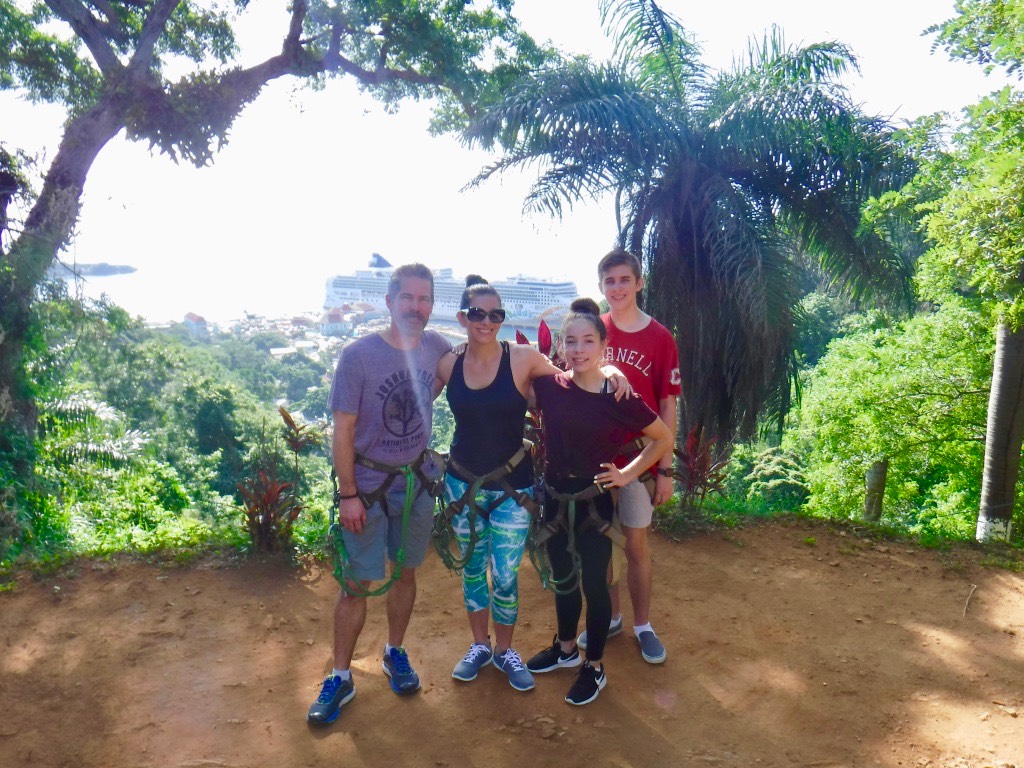 The ziplilning here was much less regulated - we could basically do whatever we wanted and it was absolutely the best time.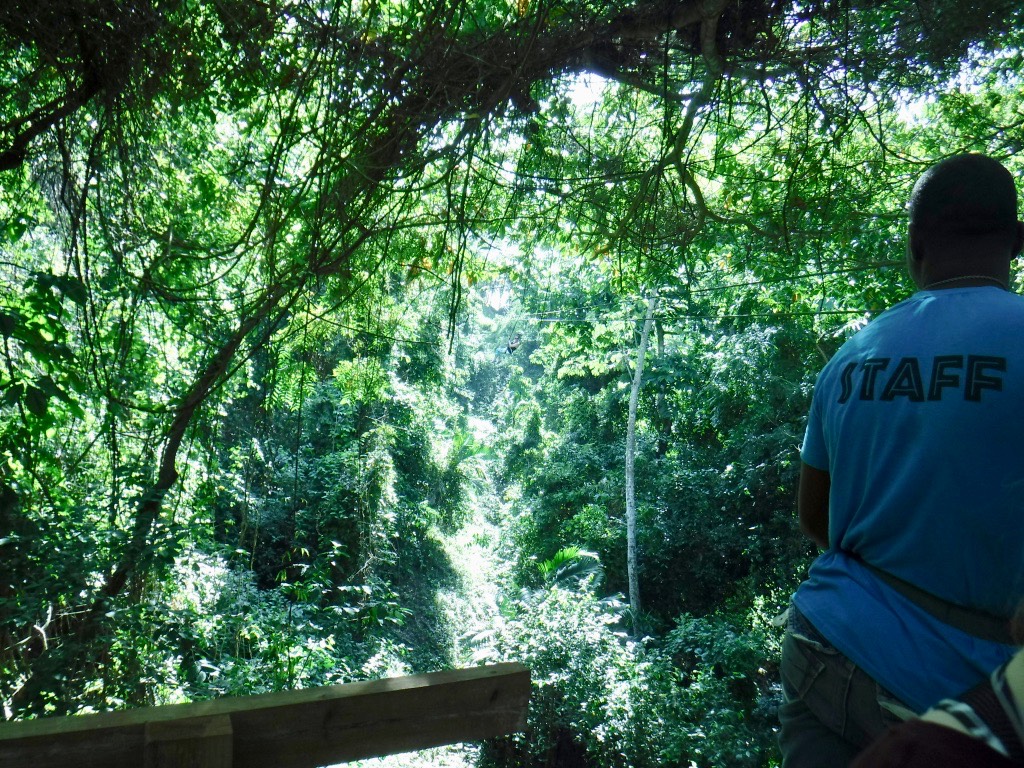 I am the speck in the middle of the giant abyss.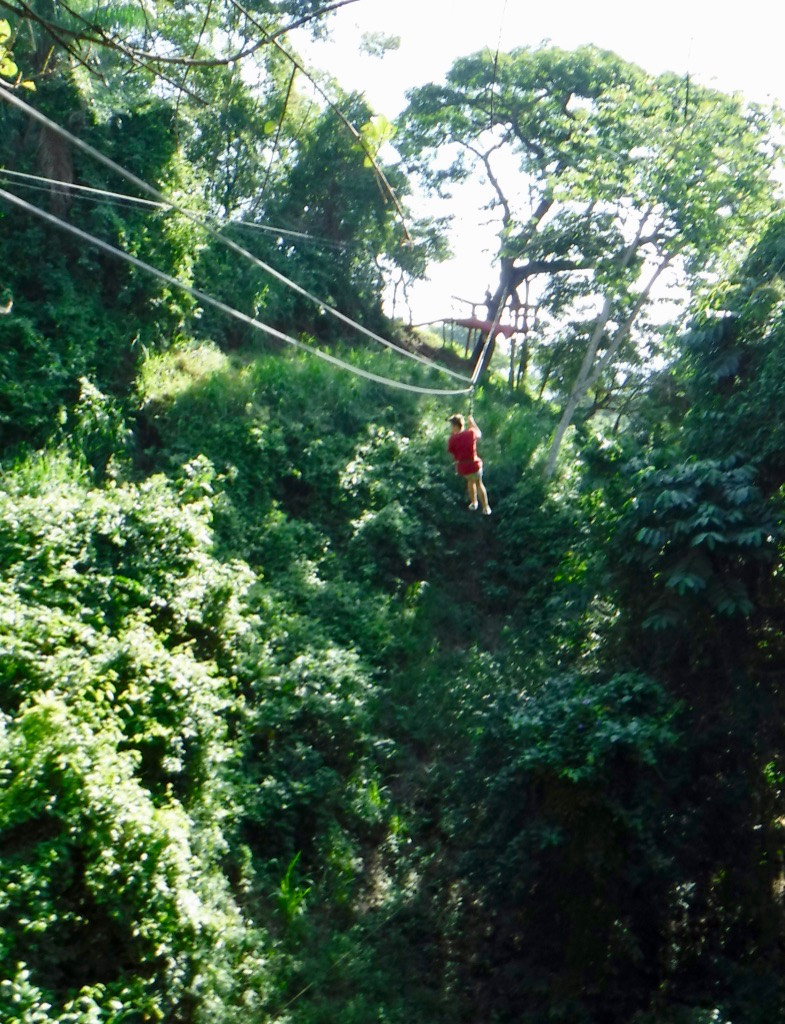 There goes Hayden...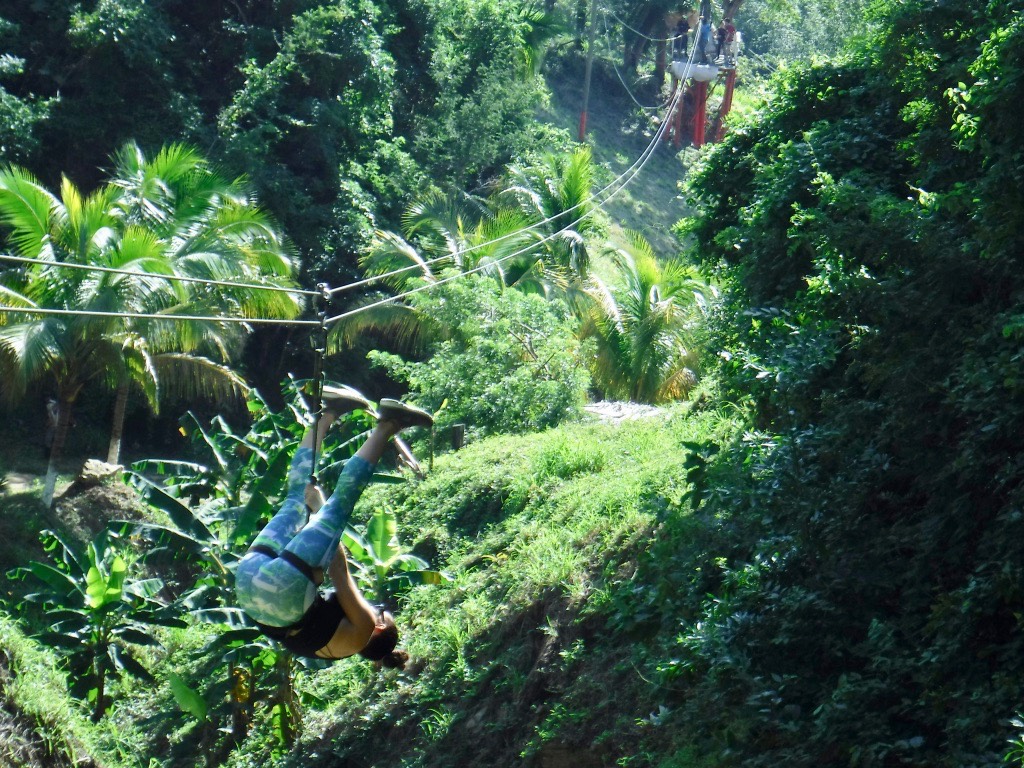 I tried to be the most adventerous, but of course Violet had to outdo all of us.
There were also suspension bridges and the guides loved to bounce us like crazy when we were crossing.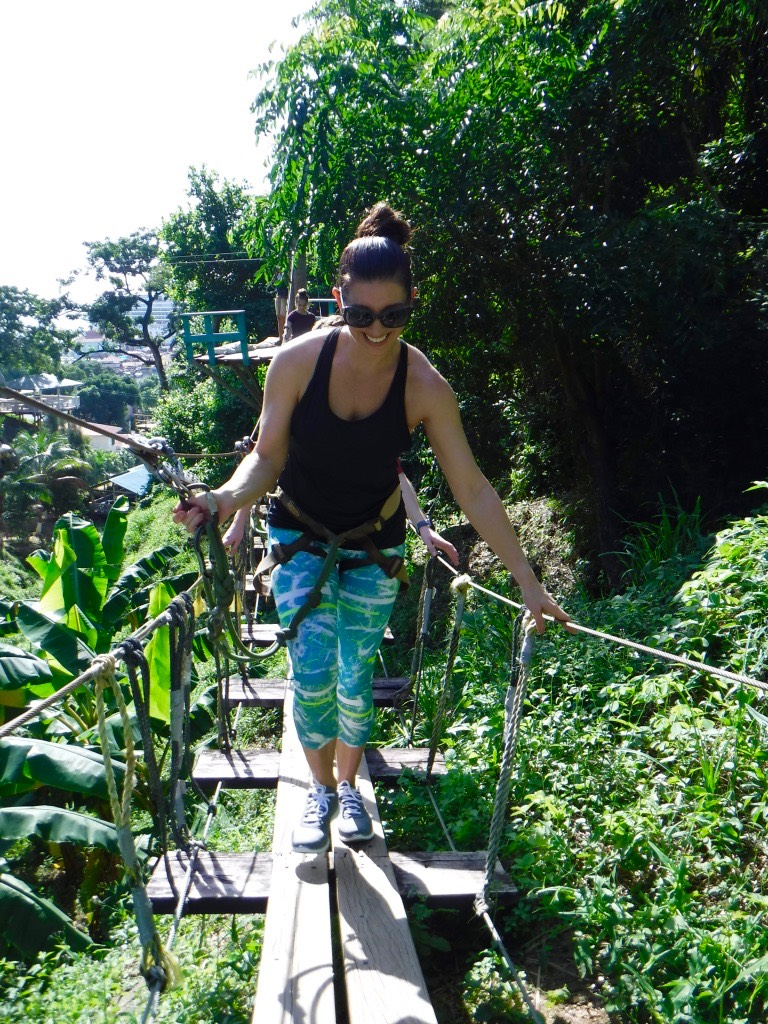 The guides were doing the most unbeievable tricks and just flying through the jungle like monkeys and it made it just that much more fun.
Next, we got to see some animals up close.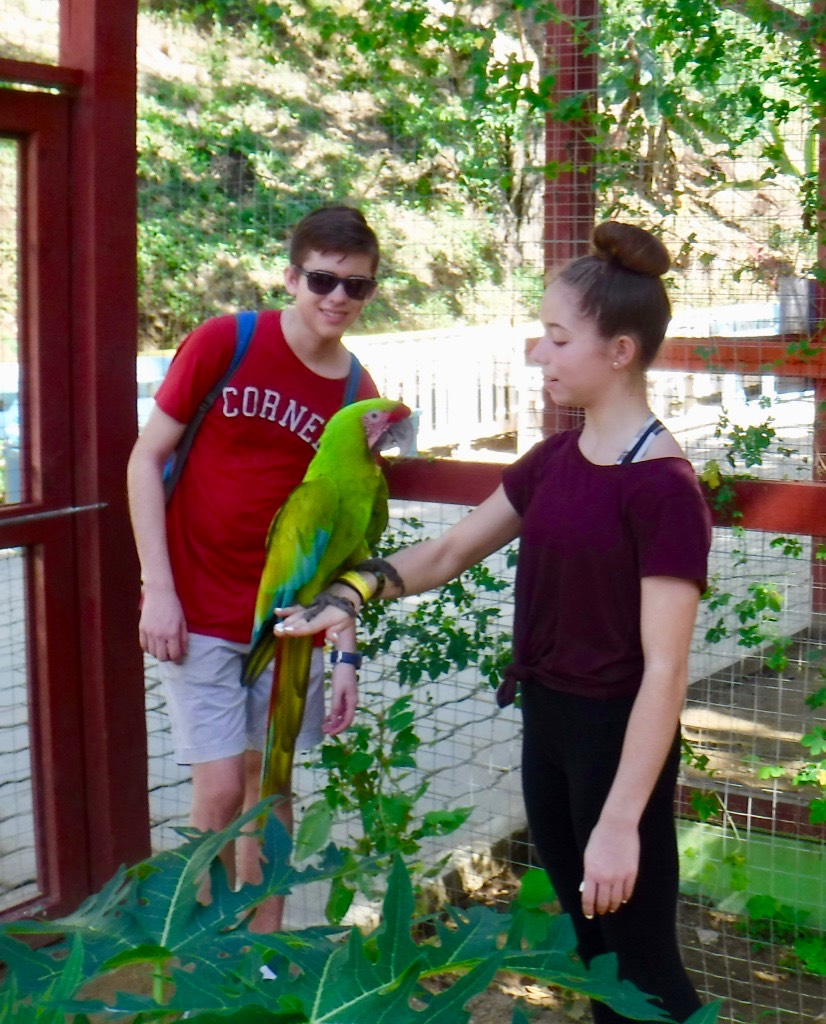 A giant macaw,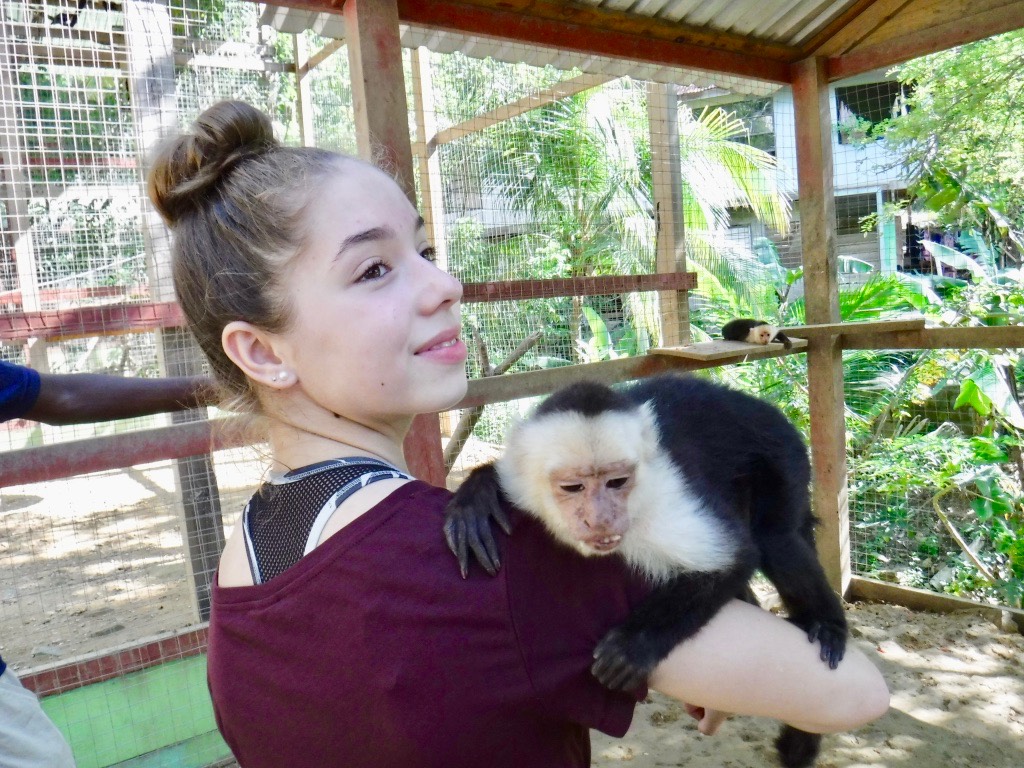 White faced monkeys,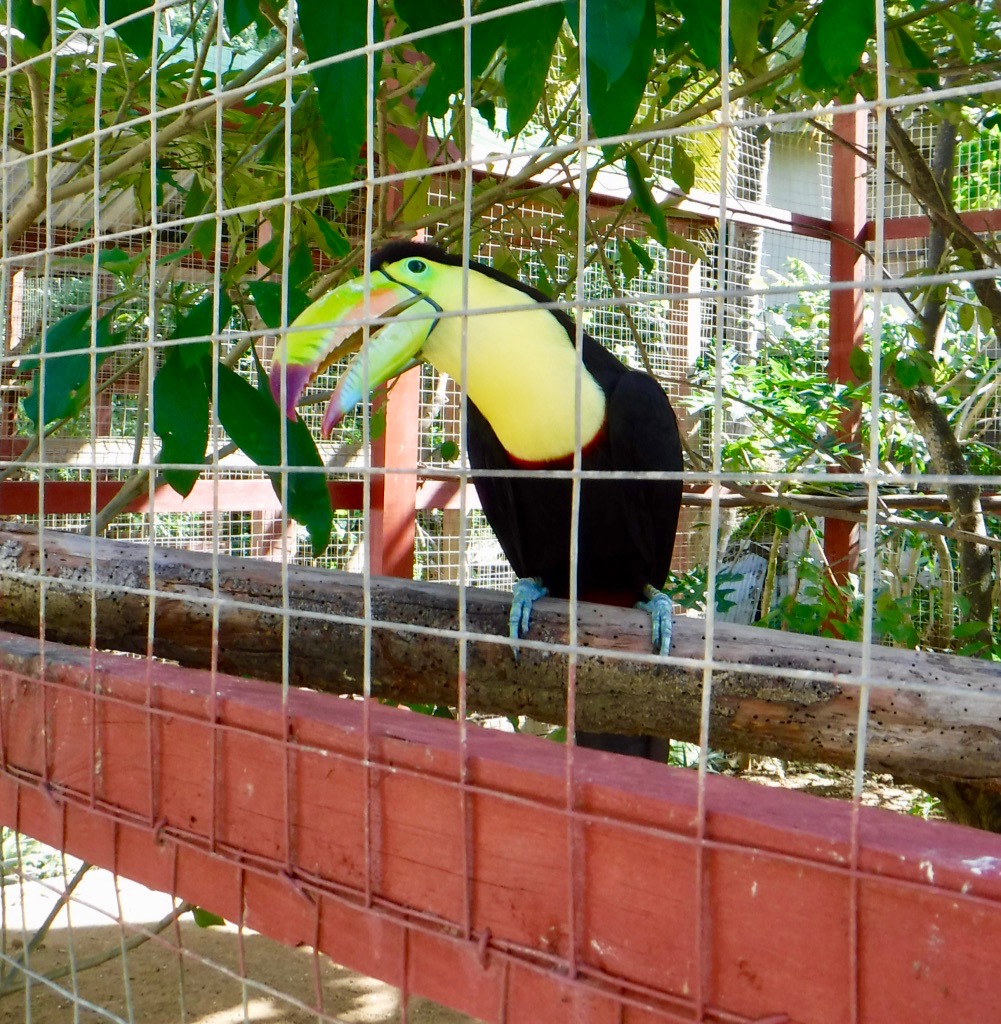 A toucan,
And the top of Violet's all time must accomplish list, this adorably sweet sloth.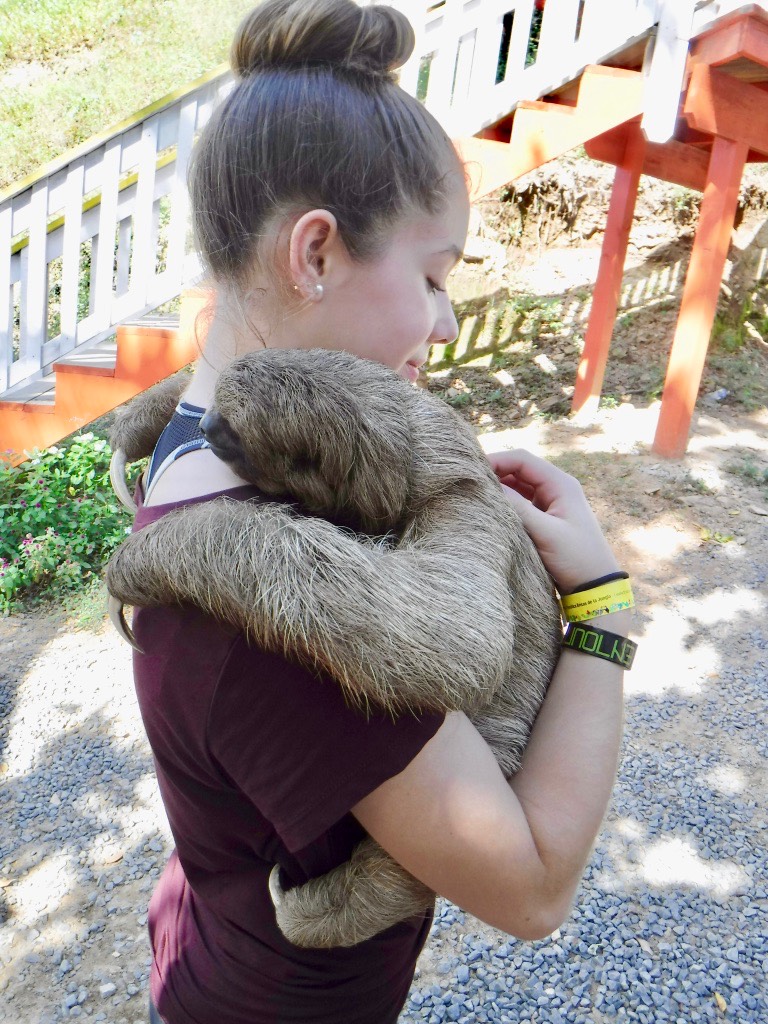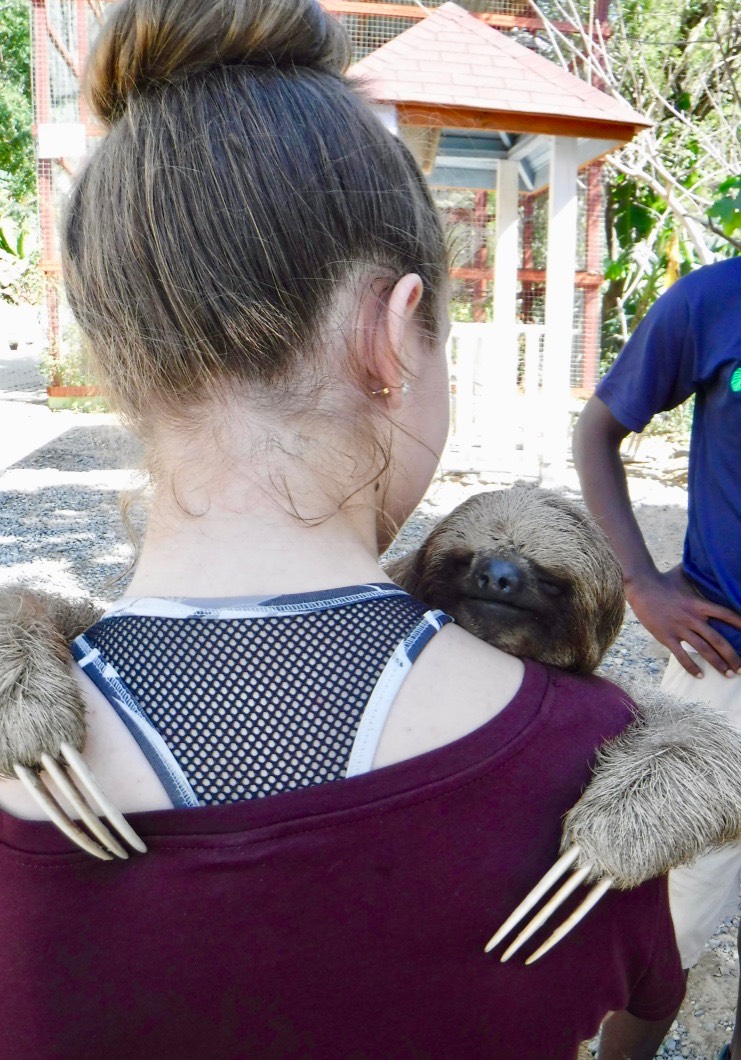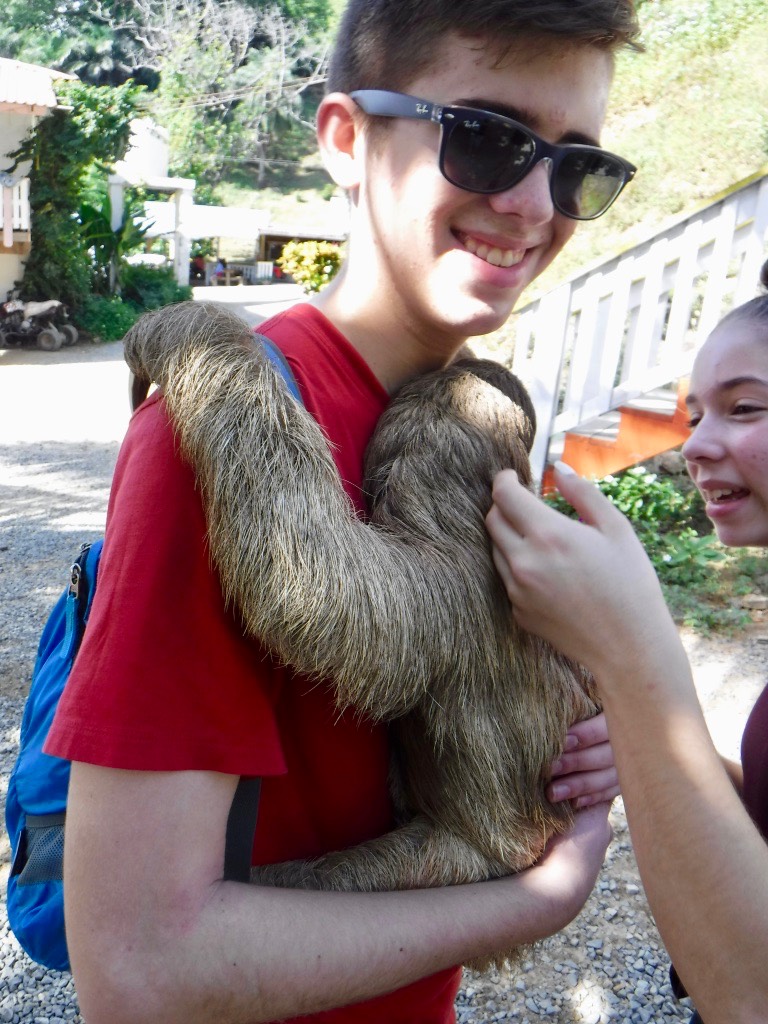 Next, we drove around the whole island and got to see the local markets, schools, etc. It's a pretty small place and there are no stop signs or speed limits, so it was quite an experience to drive through it all!  We went to the very top of the island to check out the amazing view.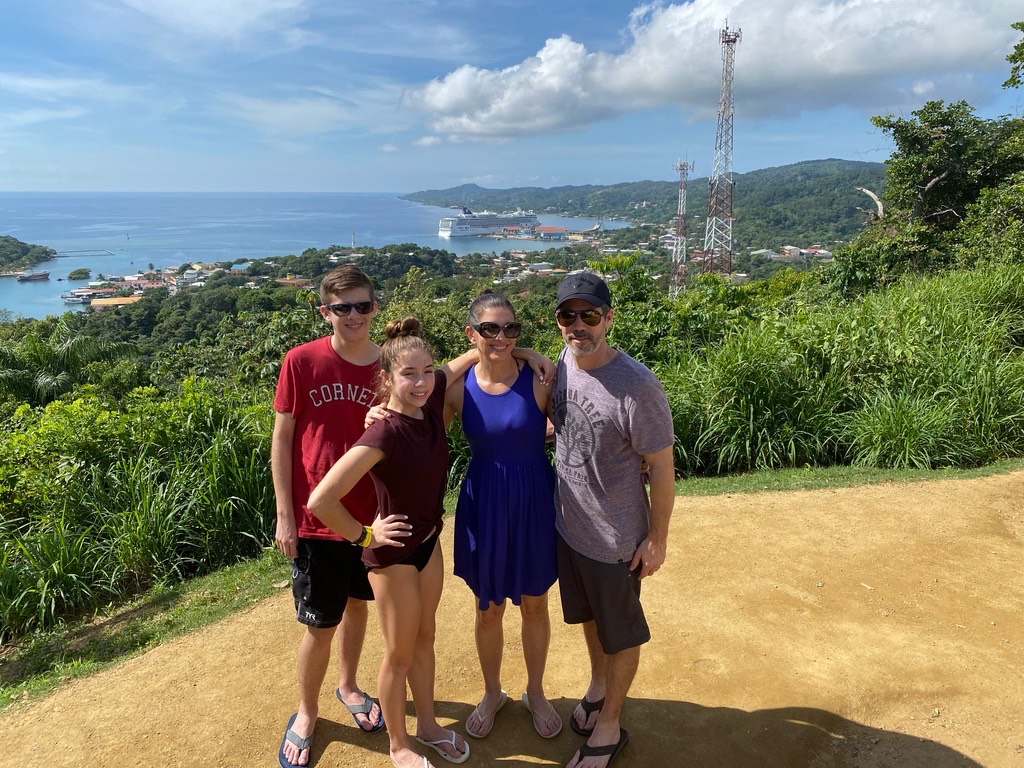 After that, we drove back to the water and hopped on a boat to go out and snorkel the Belizian reef - second only to the Great Barrier reef as the largest in the world.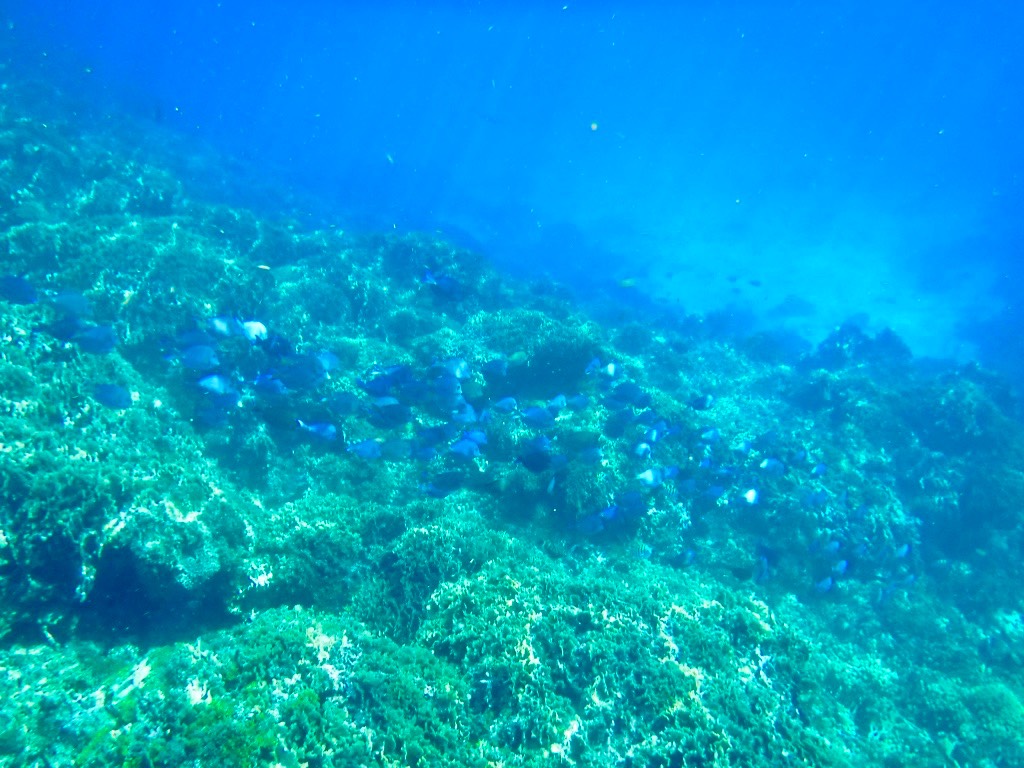 The water was warm and clear and the reef was beautiful.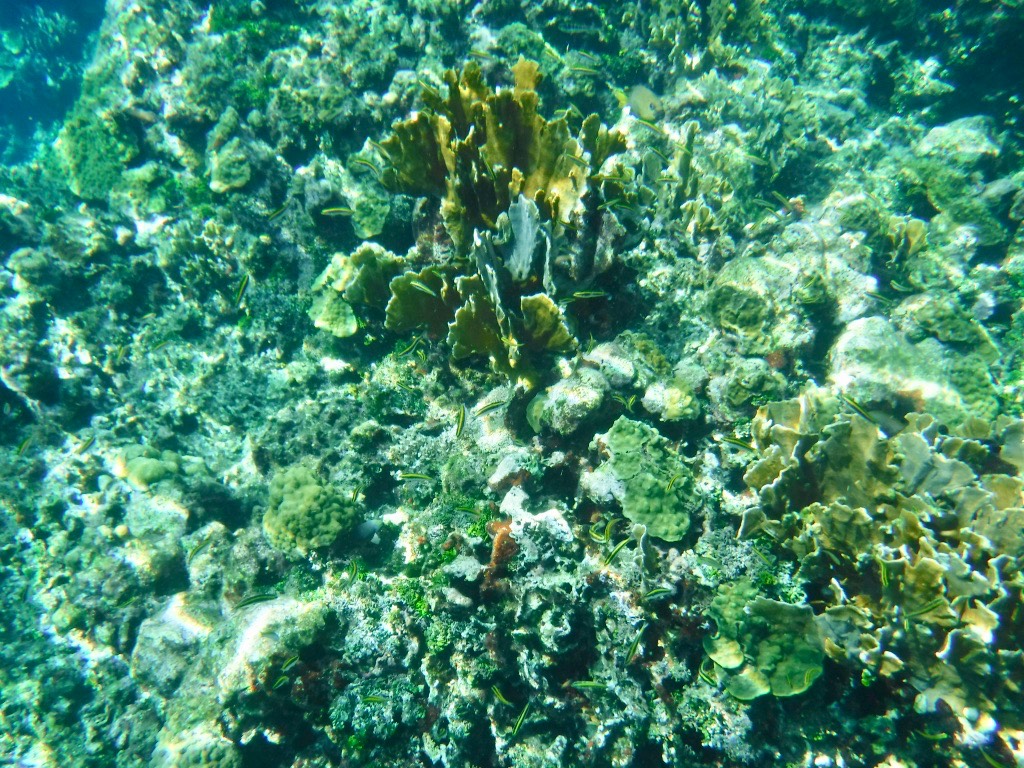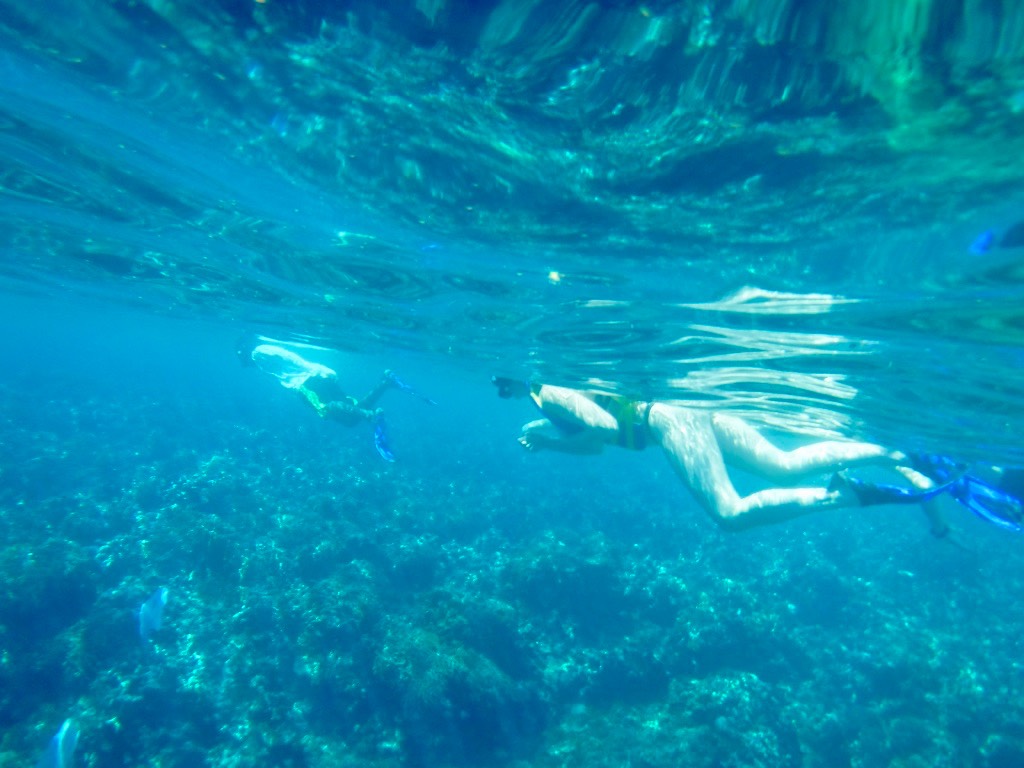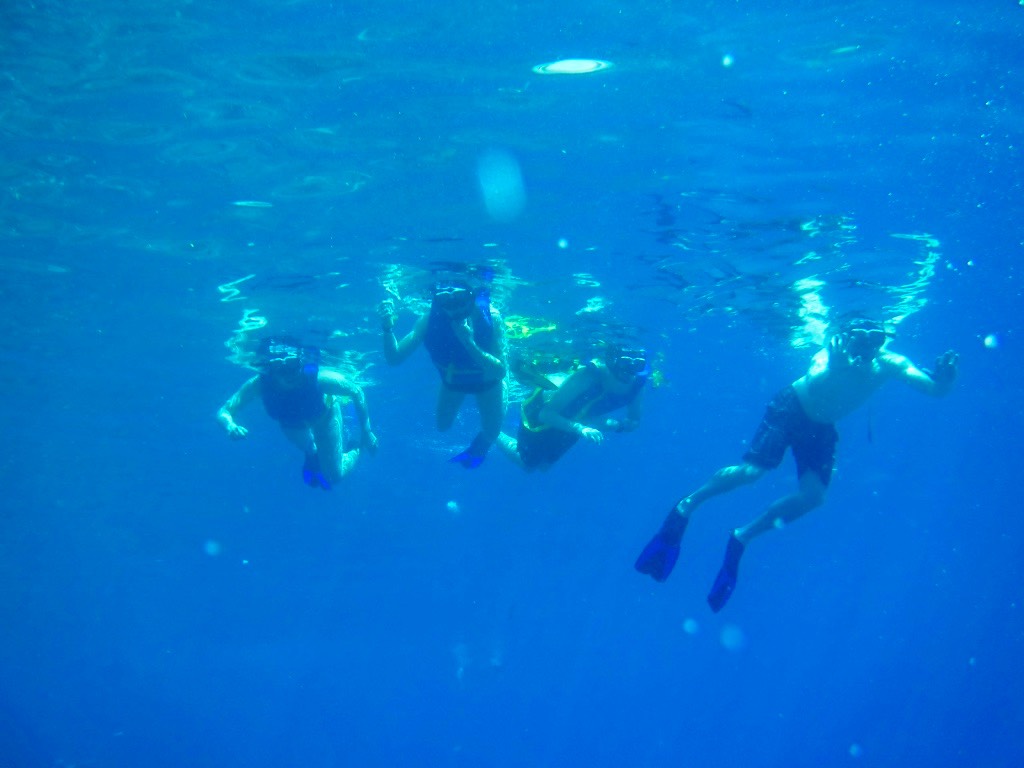 Today was our favorite day so far on the trip.  Tomorrow, we will be in Belize!  Can't wait!