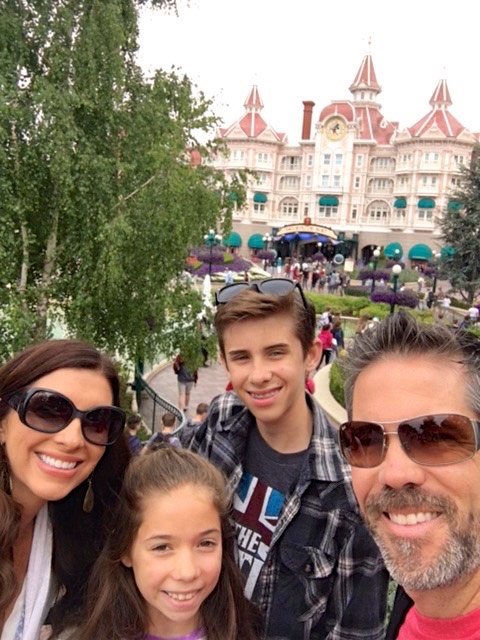 We had the greatest time at Disneyland Paris today.  Our apartment is about an hour away by train, so it was an easy journey this morning.  Our first stop was Hyperspace Mountain - like Space Mountain but with a rocket start and three loops.  It was a blast!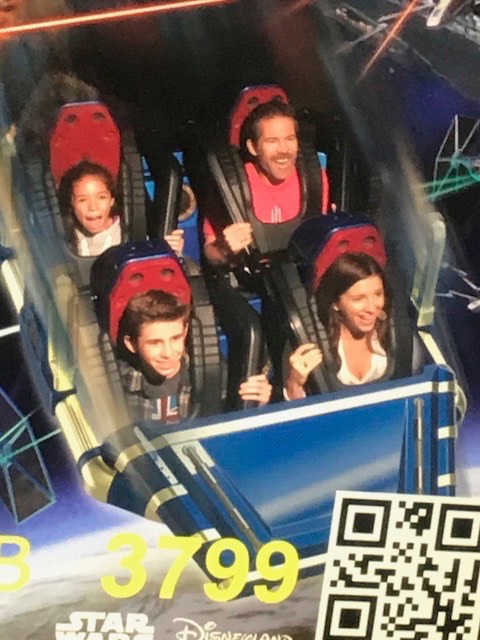 We checked out Toy Story land and rode a few rides, but were pretty underwhelmed, so it was off to Rock 'n Roller Coaster.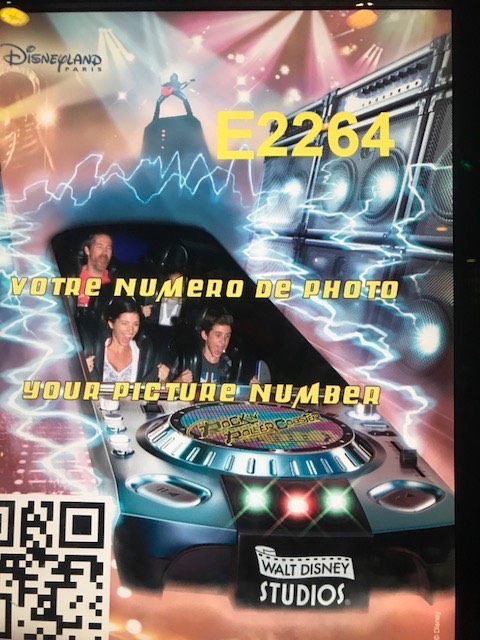 The Ratatouille ride was broken down when we walked up, but we hung out for a bit and it opened again so we were able to go right in.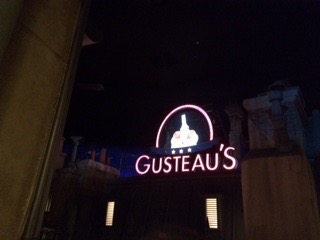 We thought we'd end our day with Thunder Mountain.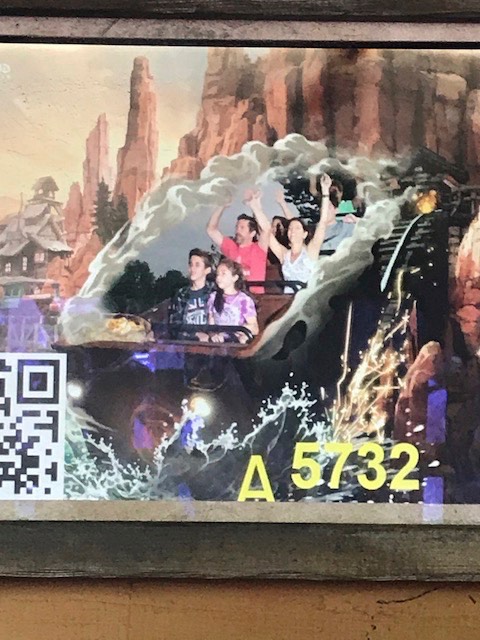 Our train appears to be both on fire and in the water at the same time.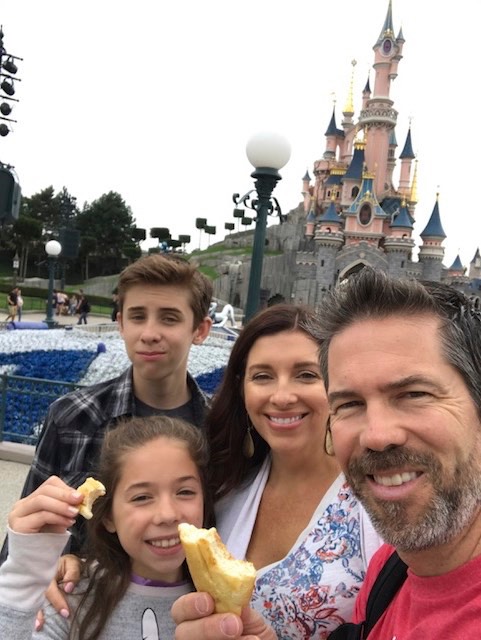 Viva La France! Baguette!!
It must have been a great day because Hayden was clearly exhausted on the way home.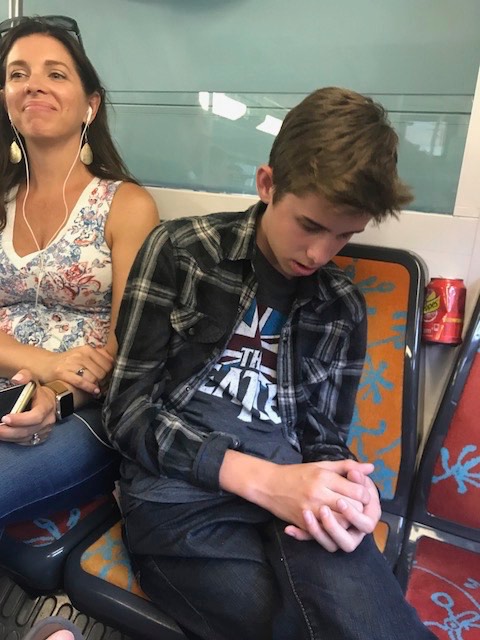 Spending the whole day in Versailles tomorrow!