We are here!  This is the view of out Hayden's room on to Portobello road.  Our long day began on Thursday when we drove to LAX in the evening.  The drive was great and the hotel was surprisingly nice for how little we paid.  On Saturday morning, we found a cool park for the kids and let them run around for a while.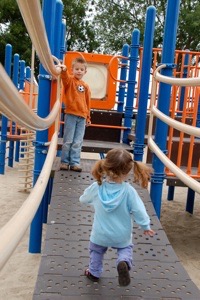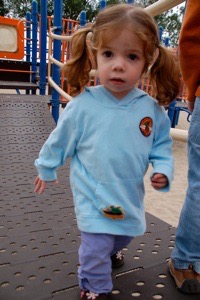 We had some problems with long term parking.  The place we had pre-reserved received a citation from the transit authority the night before and weren't allowed to accept any cars.  So, we tried to park at a lot close by.  Neil dropped Hayden and I off with our 7 bags (7!) close to where the bus would pick us up.  It started to rain and we were standing there while Neil drove around for like a half hour trying to find a spot.  He never did, so we had to eventually load back up and park at a lot charging about double what we had anticipated.  Anyway, made it to the airport, had a great flight.  Air New Zealand is awesome.  Free bar the whole time and food you would actually eat.  Hayden was good as usual, and Violet slept like a rock from just after dinner was served until about an hour and a half before we landed.  It couldn't have gone much better.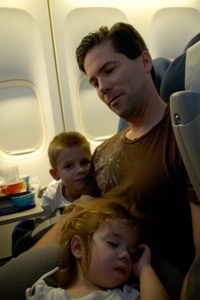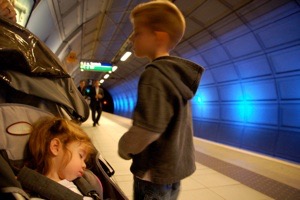 We took the train from the airport and caught a cab the last little way to our apartment.  The place we are renting for our stay here is so cool.  It is a big two bedroom and is on a really famous block.  There is a pretty constant stream of people walking by taking pictures of the buildings here.  We are one floor above the ground level, so it doesn't bother us at all.  We are in Notting Hill and just a five minute walk to the tube.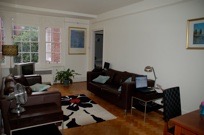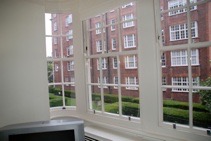 We took a walk to Tesco's and got some food for the kitchen, had a nap and a shower, and are going to go out and explore soon.  So far, so good!