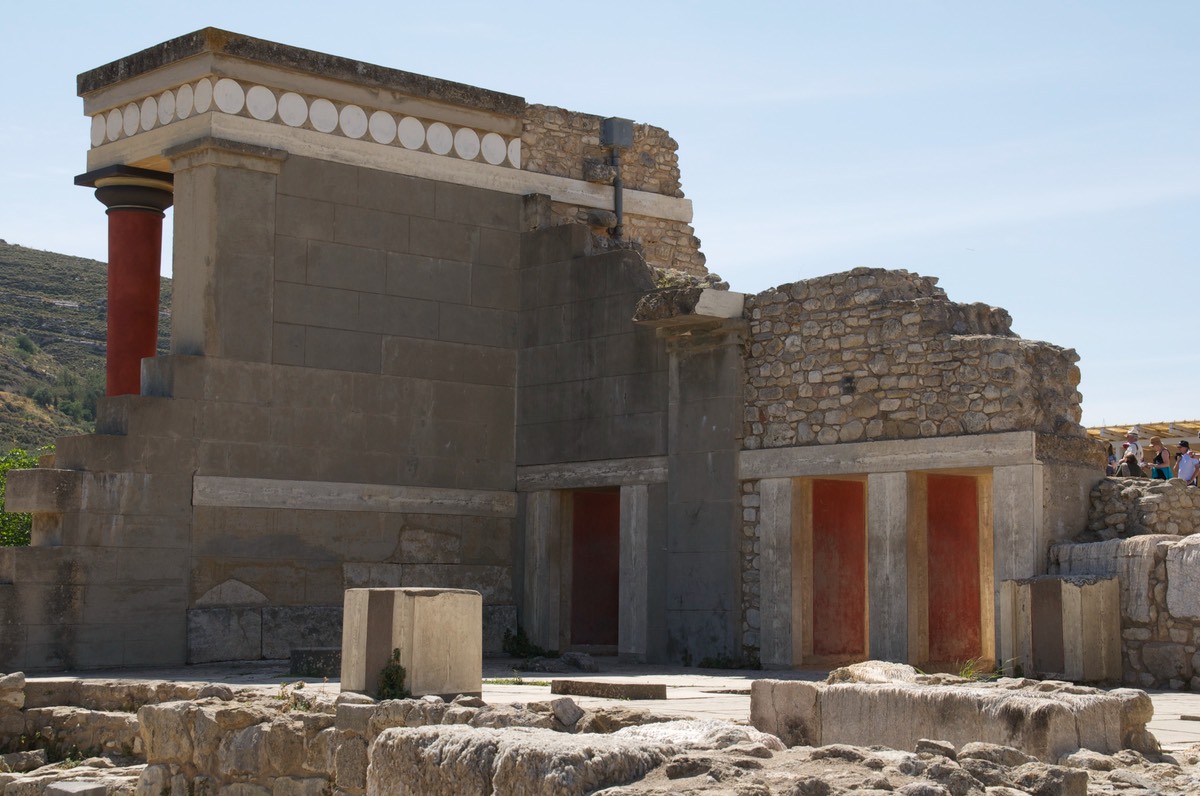 Today, we arrived in Crete, Greece.  The weather was beautiful! We took the very windy city bus to Knossos…the castle of King Minos and the legend of the minotaur.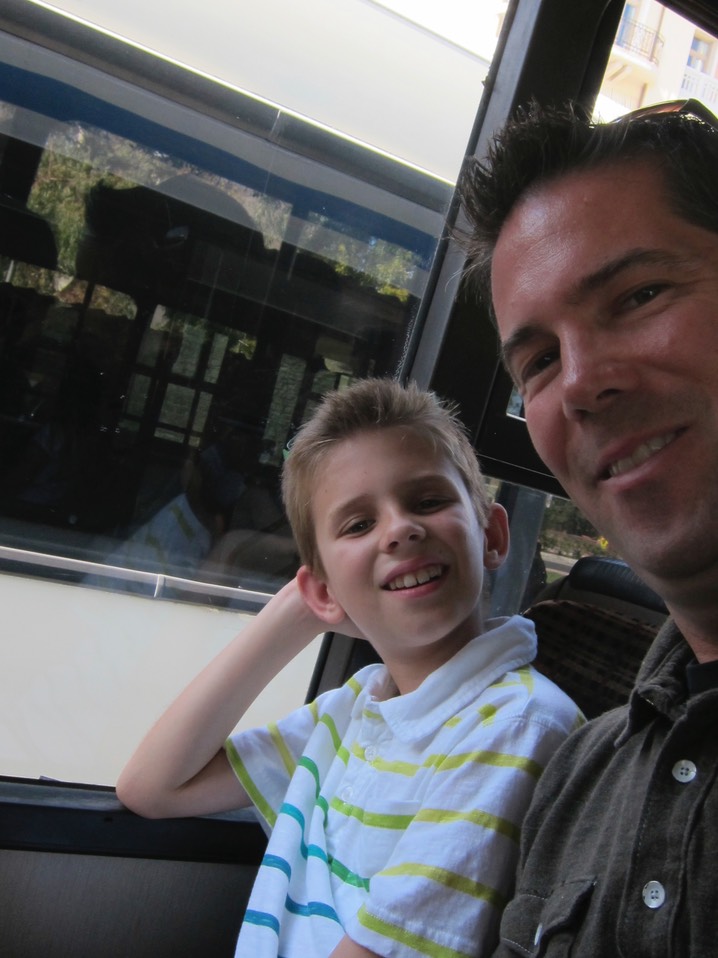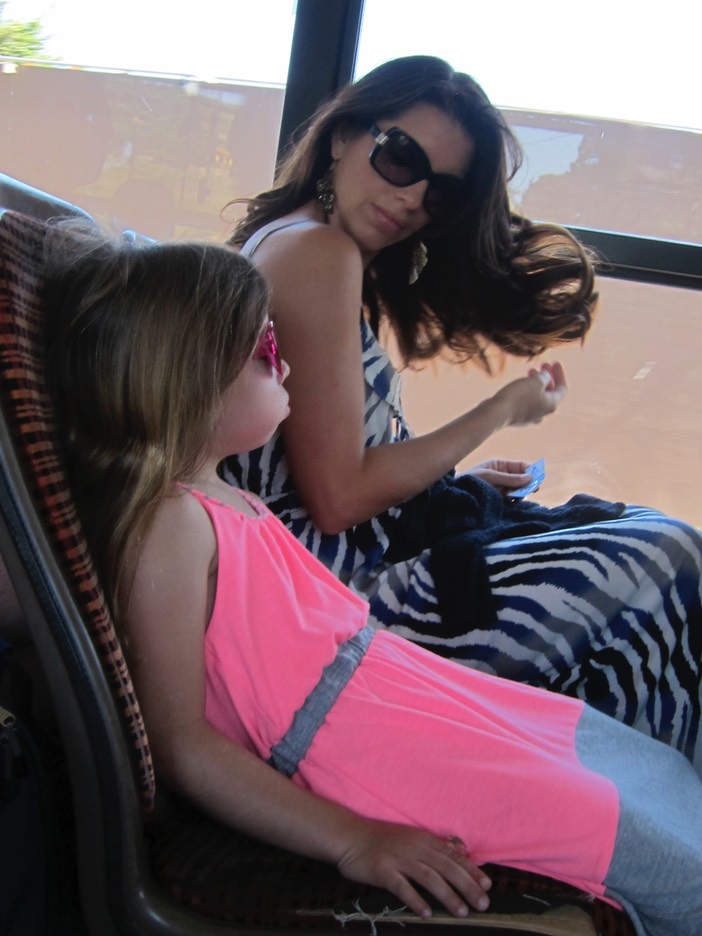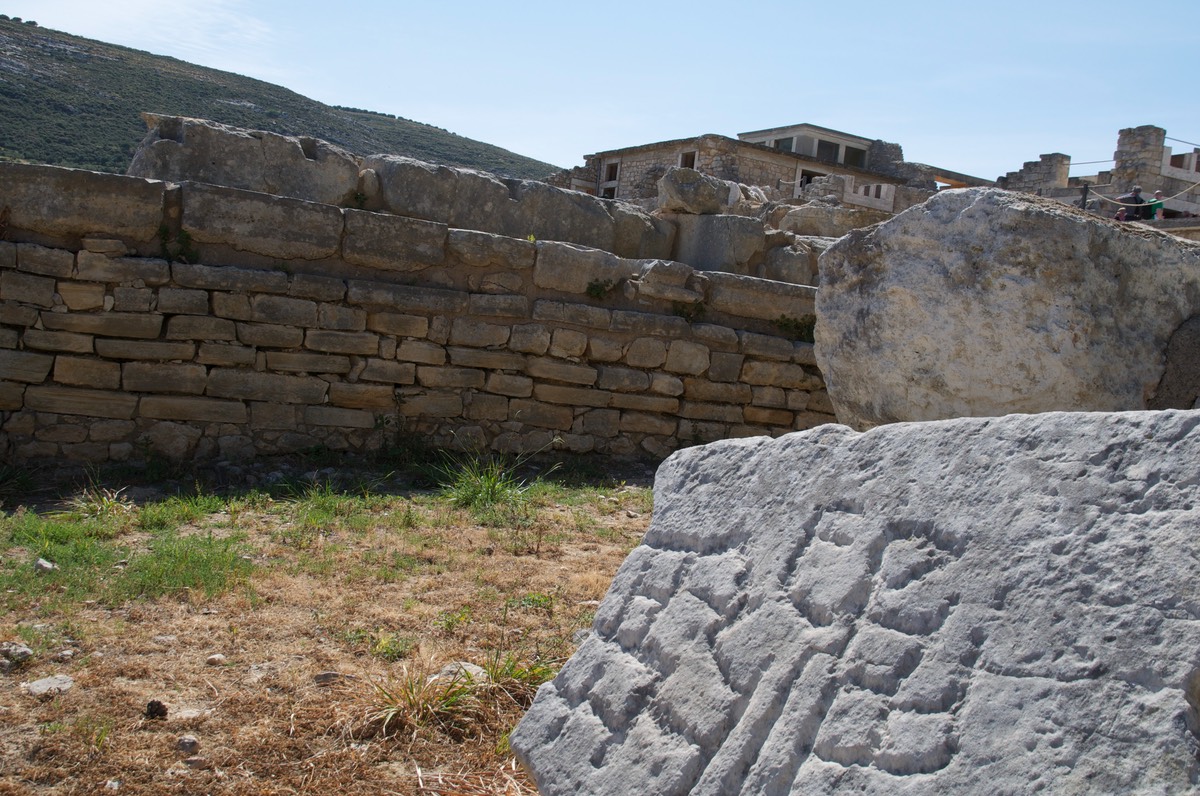 These ruins are much older than the Roman ruins we have been seeing everywhere.  These date back more than 5000 years! The one bad thing is that most of these had been reconstructed, or repainted.  I guess it would have been hard to get a sense of the palace, but the new materials mixed in kind of made everything feel fake.  Anyway, we walked through the grounds and checked everything out.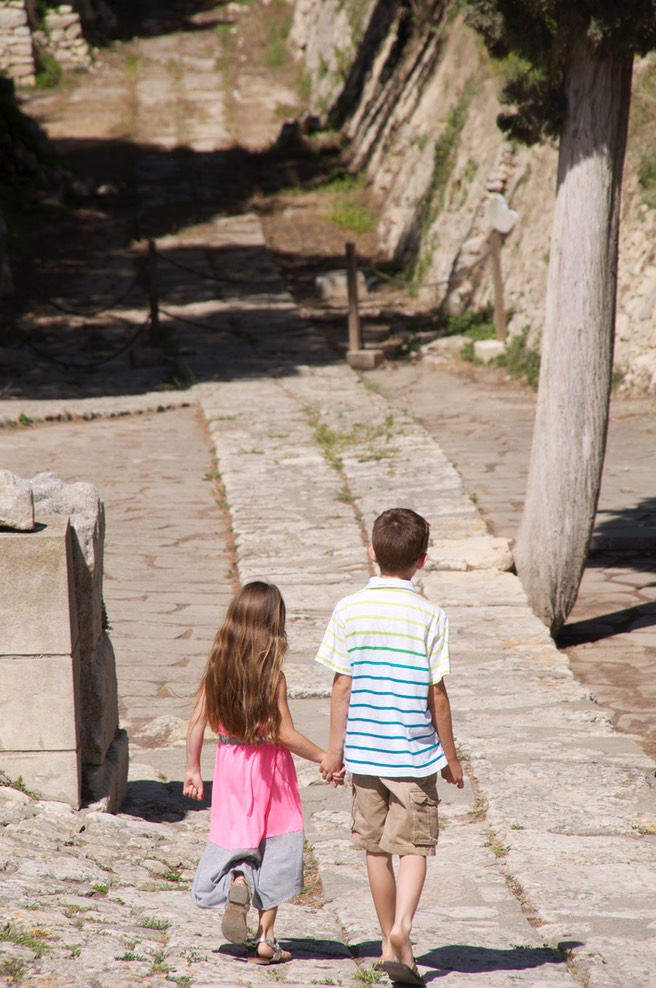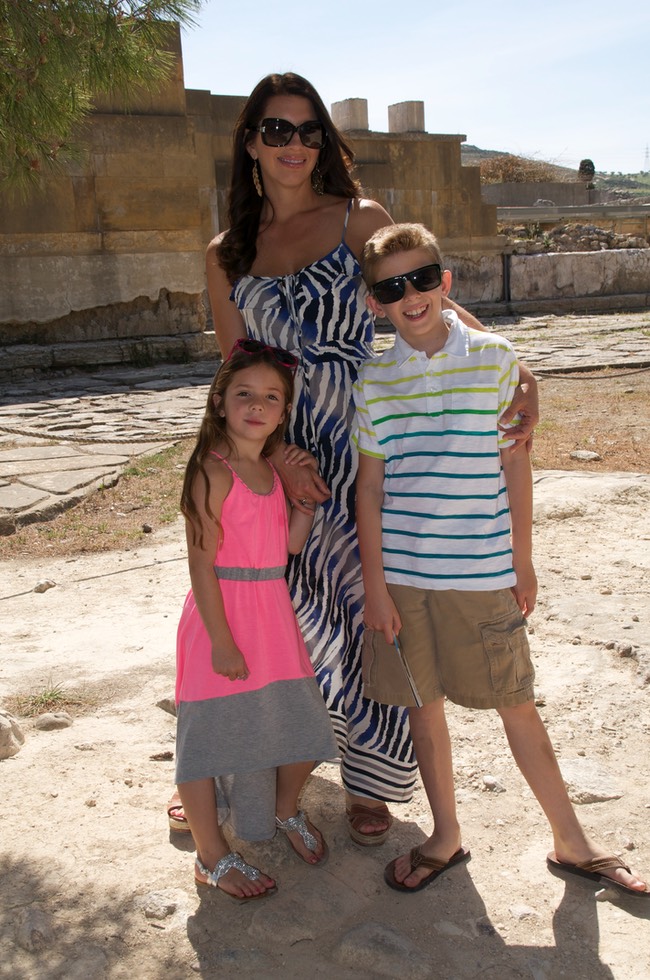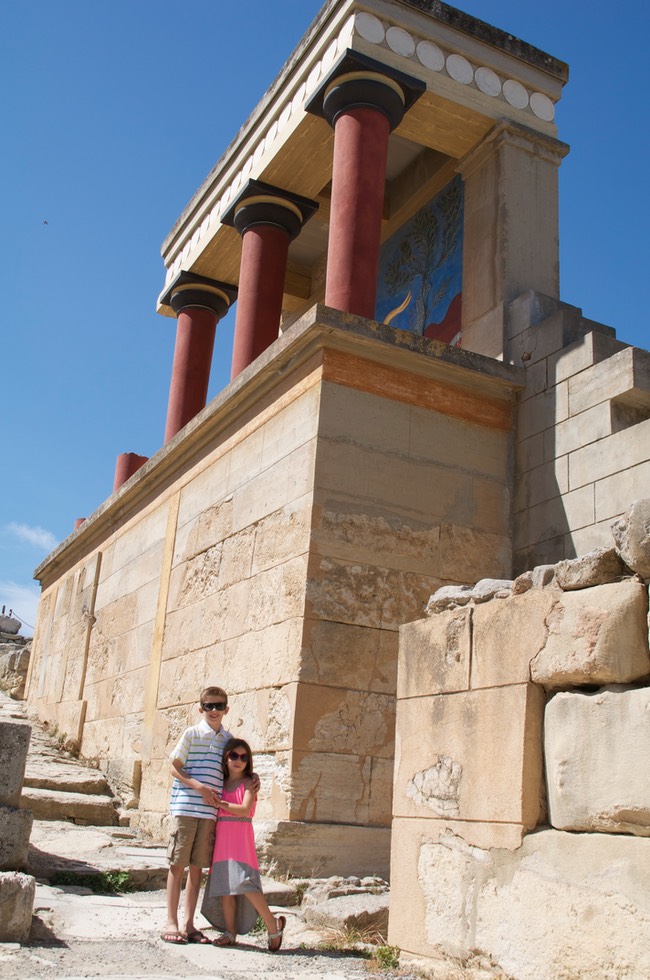 In the picture above, you can see how the columns and fresco have been repainted.  From here, we headed back to Heraklion and went to the Archaelogic Museum. Here is where all of the actual artifacts from Knossos are kept.  There were amazing statues and tombs.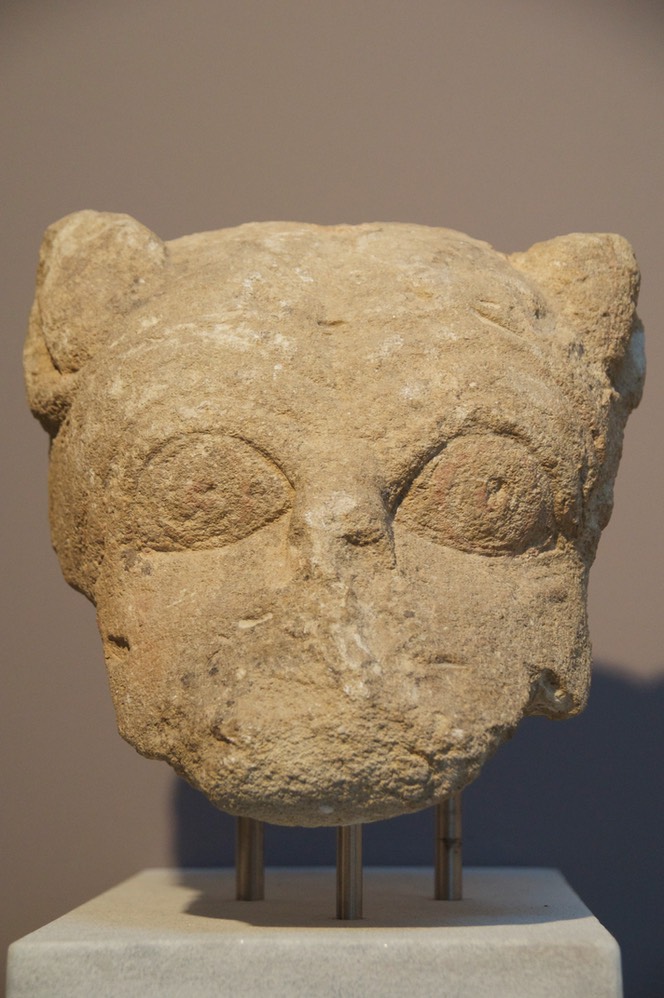 This lion head is from the 3rd-4th century BC.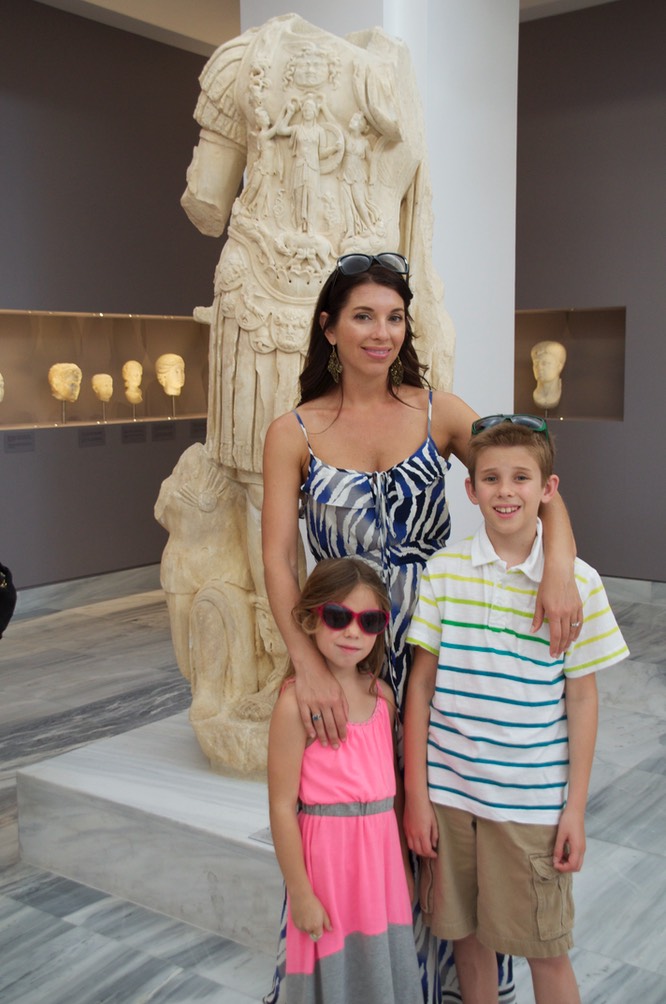 The next day was a sea day.  During the entire trip, Hayden and Violet have been learning circus tricks with the kids club here, and yesterday was their big show on the main theater stage.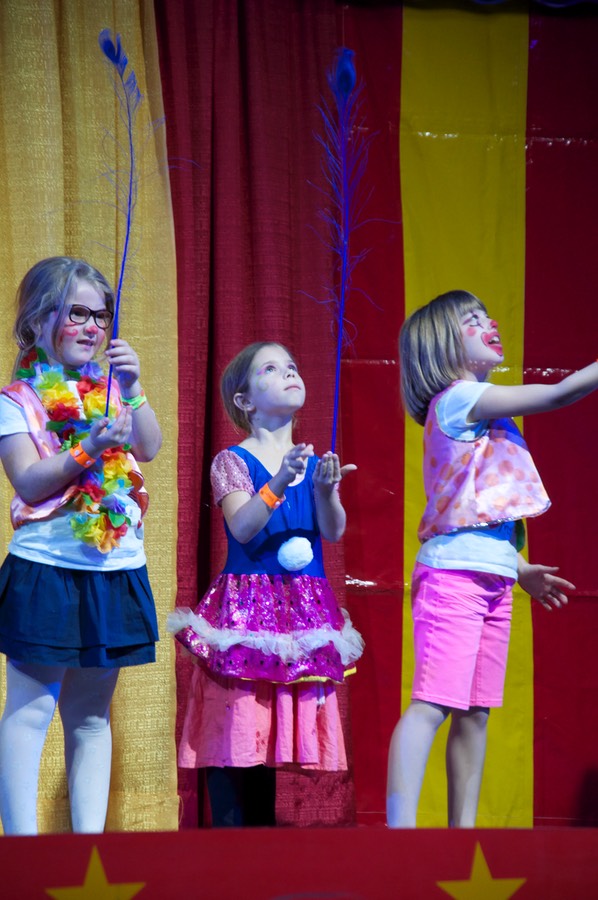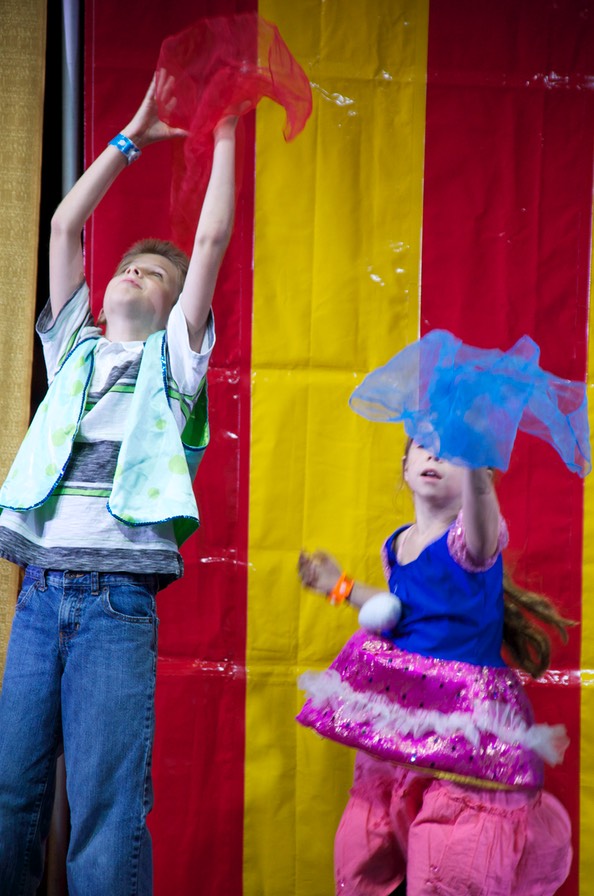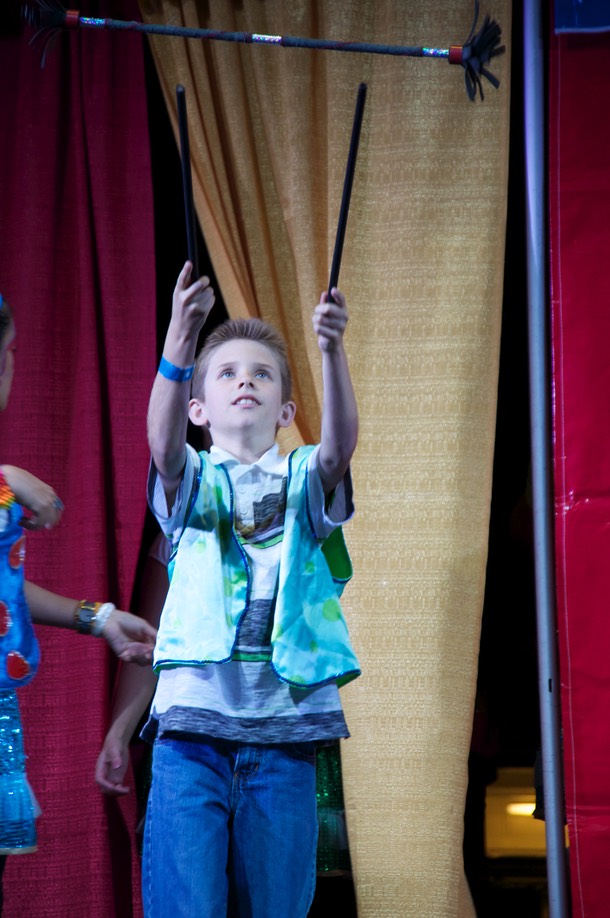 It was amazing!! The kids had a great time and a lot of people came and watched the show.  Next stop is Naples!