Today, we were in beautiful Mykonos, Greece and had fantastic weather to enjoy the beaches and the Aegean Sea.  We walked along the main promenade for a ways until we found a nice beach.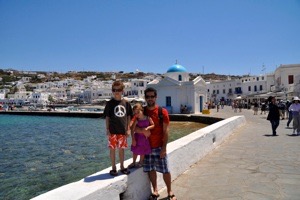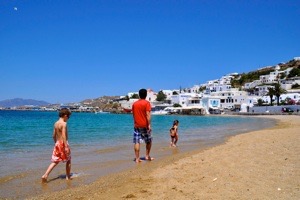 Can you believe the color of the water?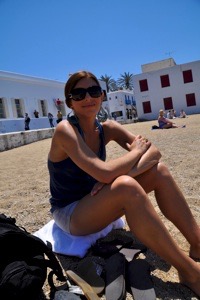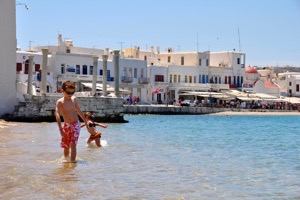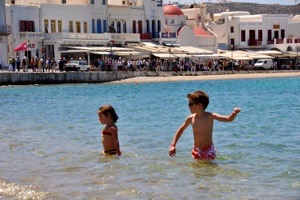 Hayden and Violet had fun skipping stones and cooling off in the water.  We headed up into the hills to find a taverna.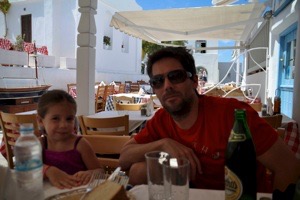 And then up and up some more to the very top of the city.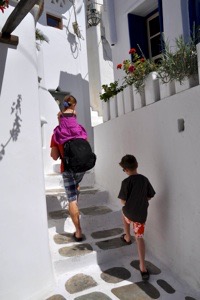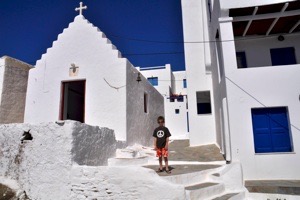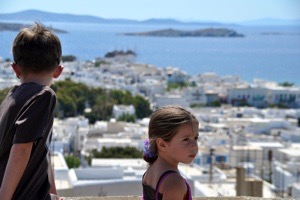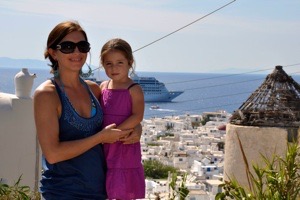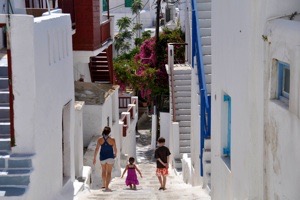 We headed back down and had crepes filled with Nutella and strawberries.  Crazy good.  We took the kids to the kids club in the evening and went back to town for drinks to celebrate Neil's birthday.  We found a bar right near the water and watched the sunset.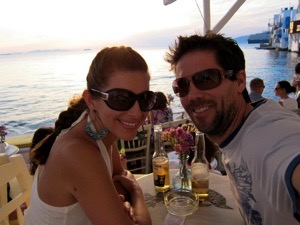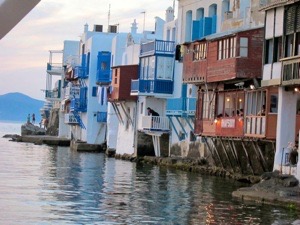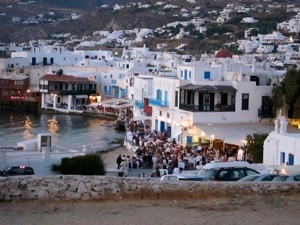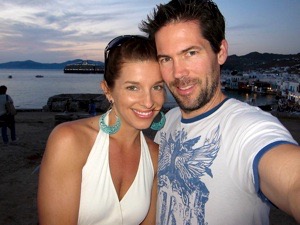 Not a bad way to spend your birthday.  Mykonos is shockingly beautiful.  It was different than we expected too.  We weren't out late enough to go to the crazy foam parties (unfortunately!), but it was much mellower than we thought it would be.  And it has rustic charm - not glitzy like the French Riviera, which I guess is what we were anticipating.  All in all, today was a great relaxing day, which is a good thing because we have a long day ahead of us tomorrow.