Today was a loooong day. A long, wet day, but a great one.  We left the house at 5:45 this morning and just got back a little before 11:00 tonight.  Sleeping in so late yesterday did not pay off for us.  We were all up all night last night, so we started our 17 hour travel day on about an hour of sleep.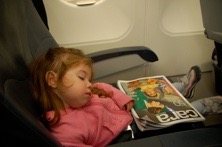 Sadly, the rain followed us to Dublin.  We heard that the last two weeks have been sunny and beautiful, and today was the first terrible day.  We took a bus to the city center and walked down O'Connol street and across the Liffey river to Trinity College.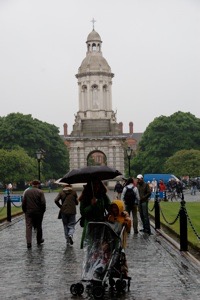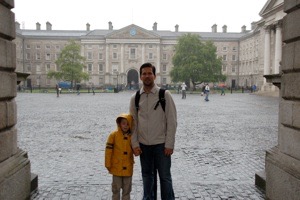 We were able to see the unbelievable Book of Kells and the amazing college library's Long Room.  Since the weather was so bad, we took a cab to the Guinness storehouse hoping we could wait out the weather.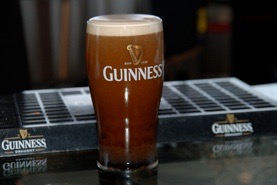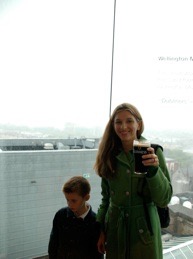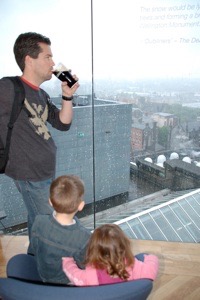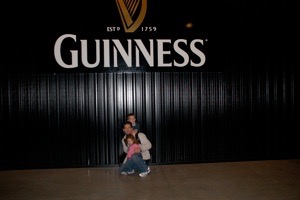 The place is like seven stories tall and when you've finished walking through and doing a tasting, you get to go to the top floor's Sky Bar for a pint.  The whole place is windows with James Joyce quotes from The Dubliners (which I happen to be reading right now) etched into the glass.  The view was incredible and, of course, Guinness tastes a lot better when you are in Ireland!  When we left, it was really pouring.  We went to Temple Bar, but it seemed a little too touristy.  We saw Christ Church and Dublin castle from the cab, but didn't brave the downpour for a closer look. We decided to call it a day and head back to the airport. 
Even though we didn't get to spend nearly enough time, and in spite of the weather, Dublin is one of our favorite cities ever.  When you hear people talk about Irish hospitality, believe it.  The people made our day.  Our cab drivers, people on the streets, our waiters, everyone we talked to was so polite, friendly and genuine - we couldn't believe it. And the city itself is awesome.  Quaint is really the only word I can think of.  There are medieval walls from the 10th century and just walking through you feel the place's history.  Having just had a little taste of Ireland, we know we have to come back and see more.  And hang out in lots of pubs with the locals.
Tomorrow is our last full day in London before we head down to Dover.  We are hoping for another clear day so we can go to Hampton Court castle. And maybe we can take a couple of pictures without our rain coats on!