Today, we decided to take a train to Hampton Court Palace, the former home of Henry VIII.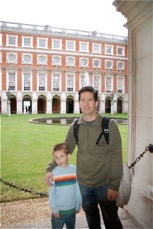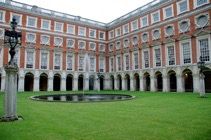 Violet passed out in the stroller so we could tour the inside without our standard soundtrack of Violet screaming whenever she has to ride in the stroller.  Photos aren't allowed inside, but we didn't know until after we took a one picture.   The place is huge!  But, even more impressive than the palace itself are the gardens.  We had the best time walking around and trying to imagine life back in Henry VIII's day, strolling the grounds.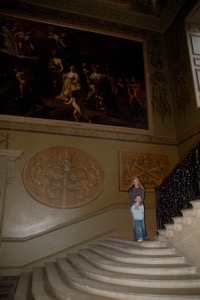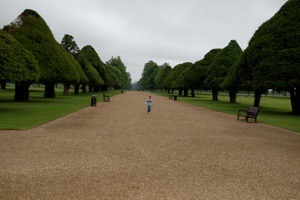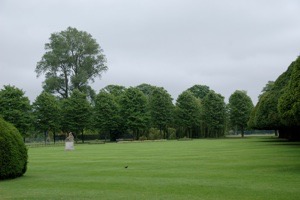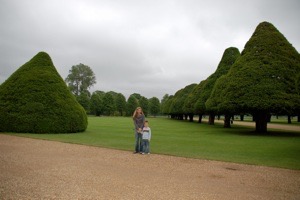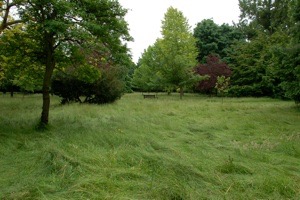 Hayden's favorite part was the maze!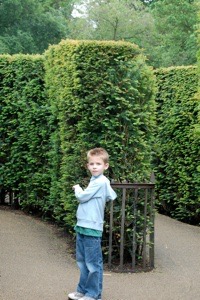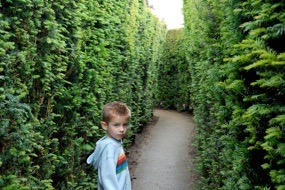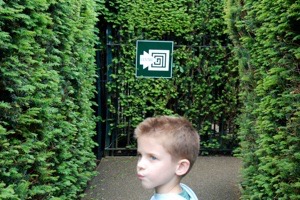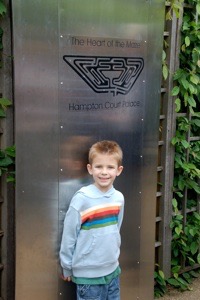 Another part of the garden: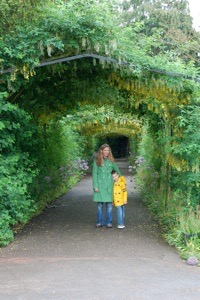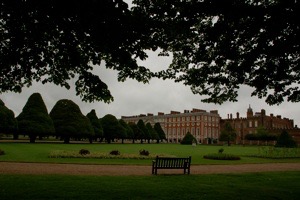 The reflecting pool...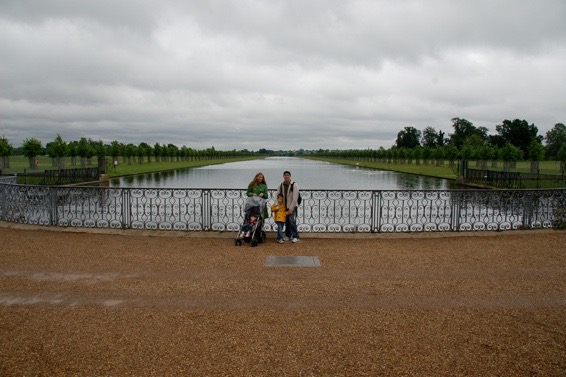 And the coolest vine tunnel...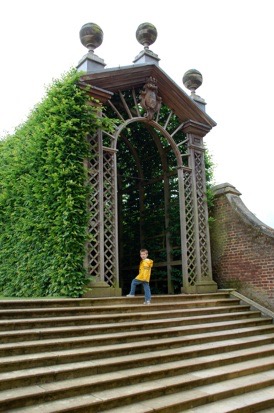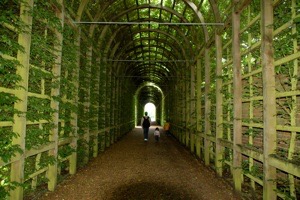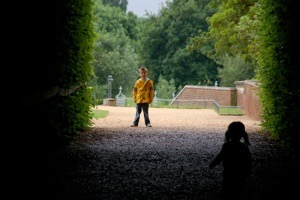 We had a great time at the castle, and a really good meal at a nearby restaurant.  We're back at the apartment again and have to pack everything up tonight because we head to Dover in the morning.  It's hard to believe this part of our trip is almost over already.   We have had an amazing time here.  The rest of today's pictures are here.