Today, we arrived in Finland.  We walked down Helsinki's main drag, the Etelaesplanadi.  It's a wide pathway that leads down the city center with statues and sculptures all along the way.  It reminded us of Las Ramblas in Barcelona.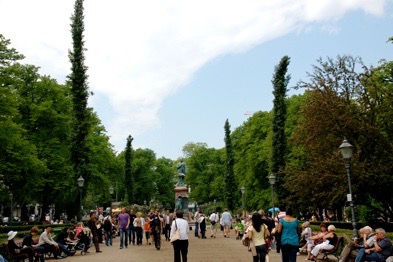 It was kind of like being in a parade walking past everyone just hanging out.  We walked up to the Uspensky Cathedral and checked it out.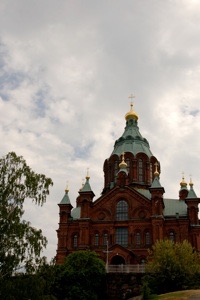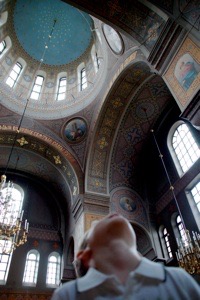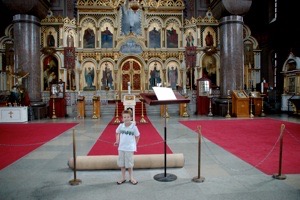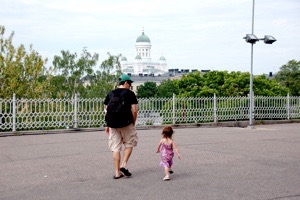 There was a park right outside, so the kids were able to play a while.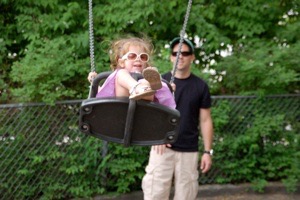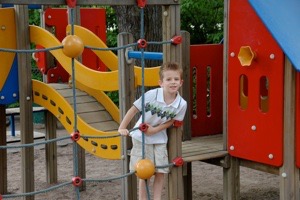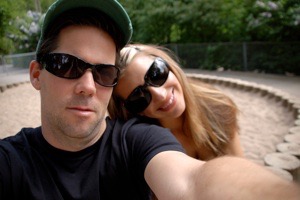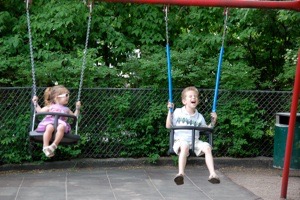 Next, we saw Senate Square.  Hayden and I ran up the stairs and did our Rocky impressions at the top.  Can't you just hear the theme music?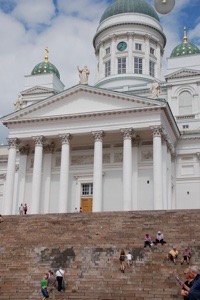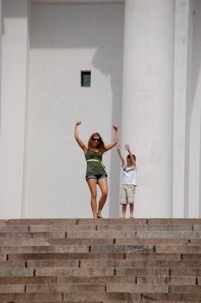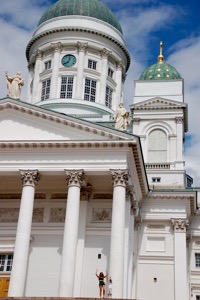 We walked down to the Market Square and found a place where they were making fresh stuffed grilled crepes.  The vegetable, feta, onion, and garlic one was so good and Hayden tried a strawberry filled one.  The market had the most unbelievable produce, like a farmers' market.  We had to buy a liter of strawberries and smuggle them back on the ship.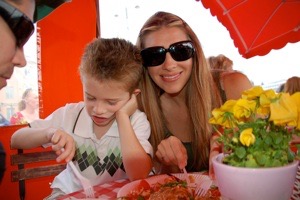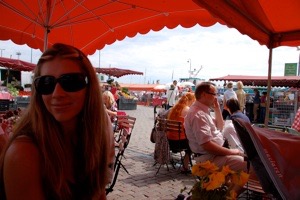 We window shopped for a while and went to a super swanky bar for a drink.  We can't seem to leave a city without having a pint first.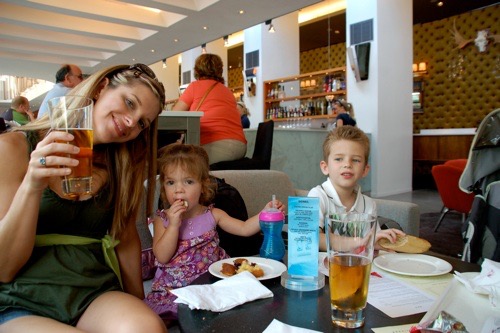 Helsinki is really cool.  It's a beautiful city with really nice people.  We were lucky enough to have perfect weather again.  I can't believe how lucky we have been since we got on the boat - almost all sunny days.  Today was pretty mellow.  We took our time and just took in the city.  Tomorrow, we are going to have a full day in Stockholm, if all goes as planned.