So, we started our day off with the longest drive in the world.  It should have taken about three and a half hours, but was four and a half with lots of traffic before we finally made it to Disneyland Paris.  Once we got into Disneyland, everything was great.  Thunder Mountain was supposed to be closed, but it was open!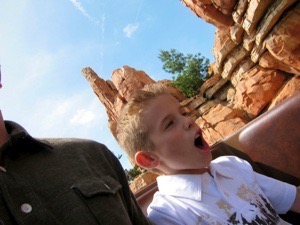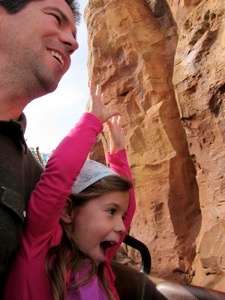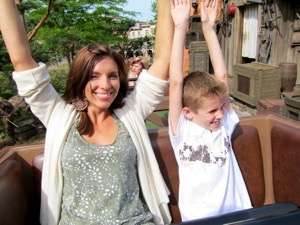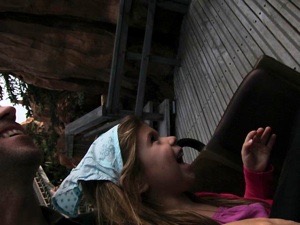 We went on a ton of rides and had a great time.  Violet wasn't tall enough for the French Space Mountain, but she went on Star Tours for the first time!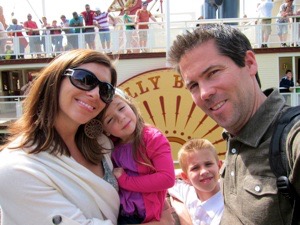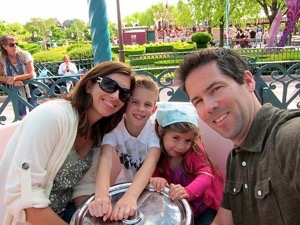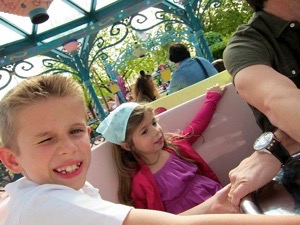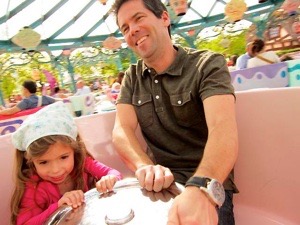 We have a condo for the night not far from the resort and tomorrow afternoon, we fly to Boston for the rest of our vacation.  The kids are excited because we are flying on a double decker plane.  We'll write more from Boston!  A bientôt!