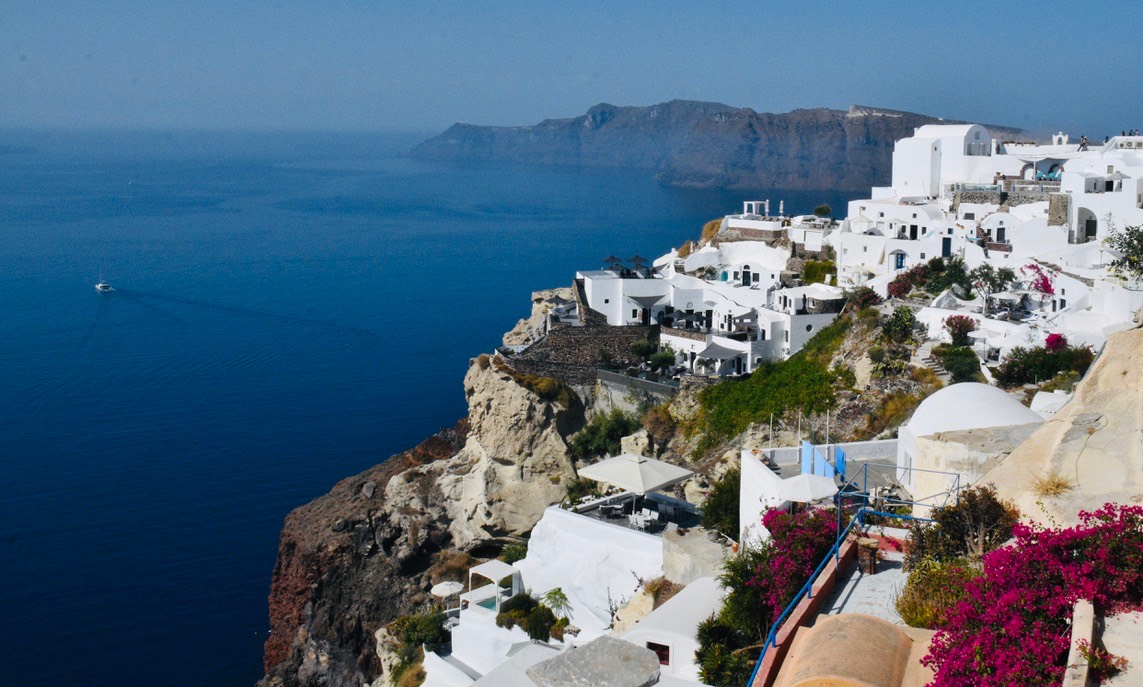 After a few perfect days in Athens, it was time to head to Santorini.  We got up very early and met our driver so we could tale a 7:00 am ferry.  We realized there had been a mixup and our ferry tickets were back at our hotel in Athens and there were no ferry tickets left to buy.  So, we scrambled a bit and booked ourlseves a flight instead.  Violet was terrified to fly on the small turbo-prop plane, but it ended up being fine.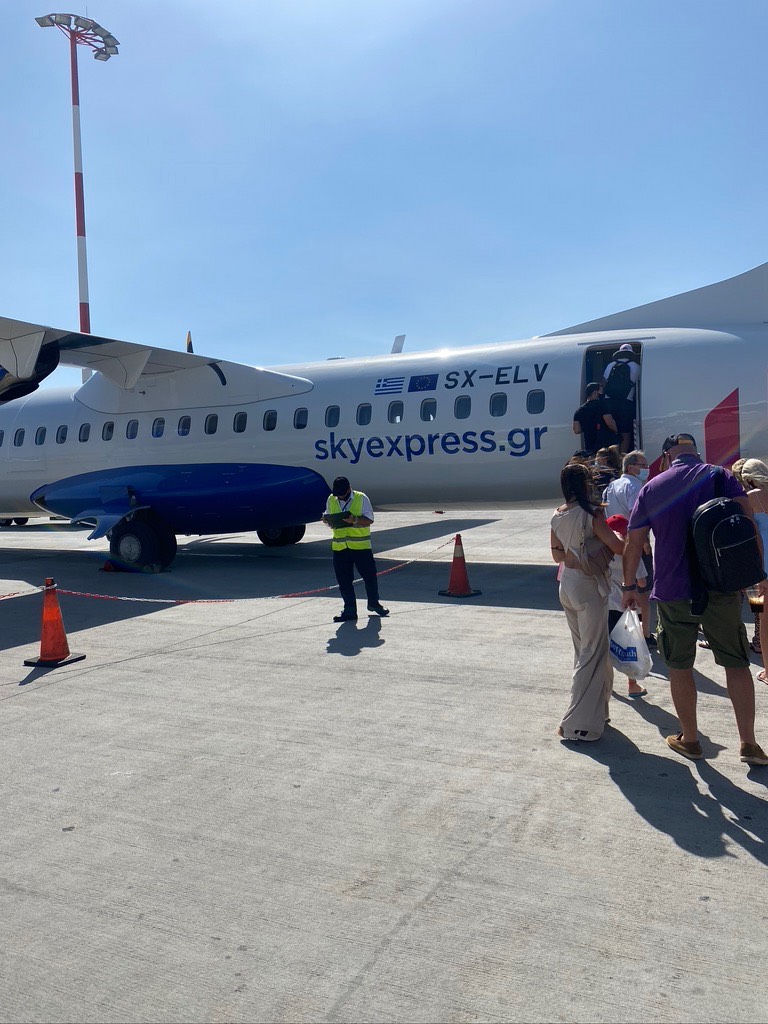 We drove to our resort, located on the black sand beach of Kamari.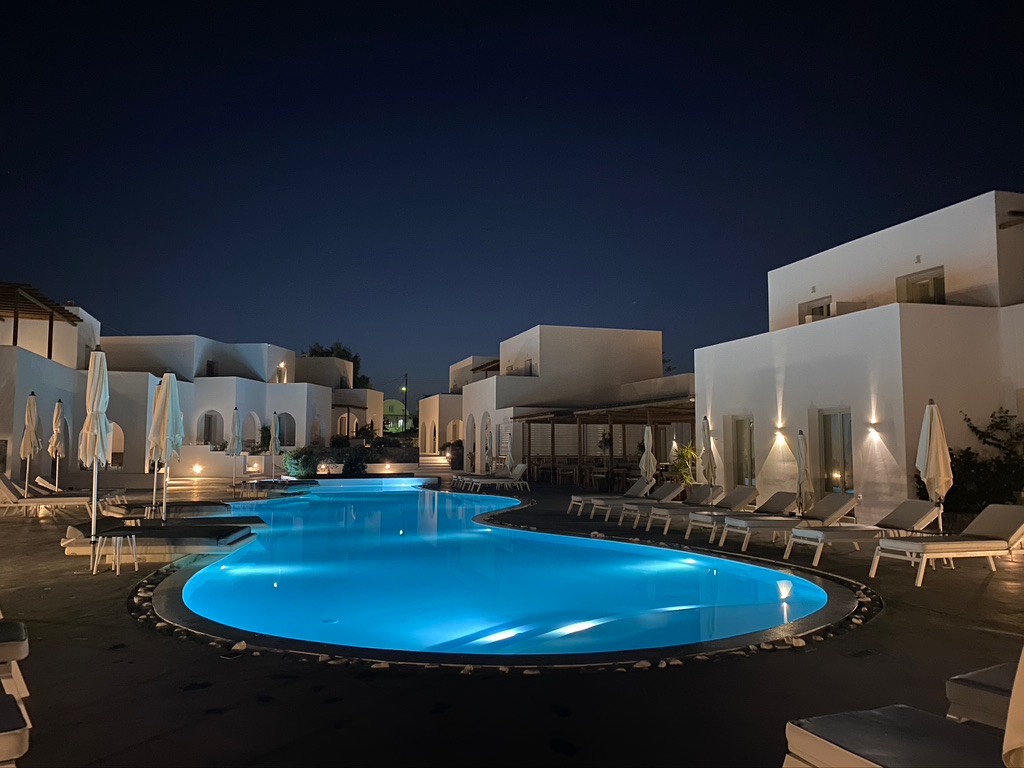 The next morning, we met our guide and headed to Oia, the most beautiful village in the world.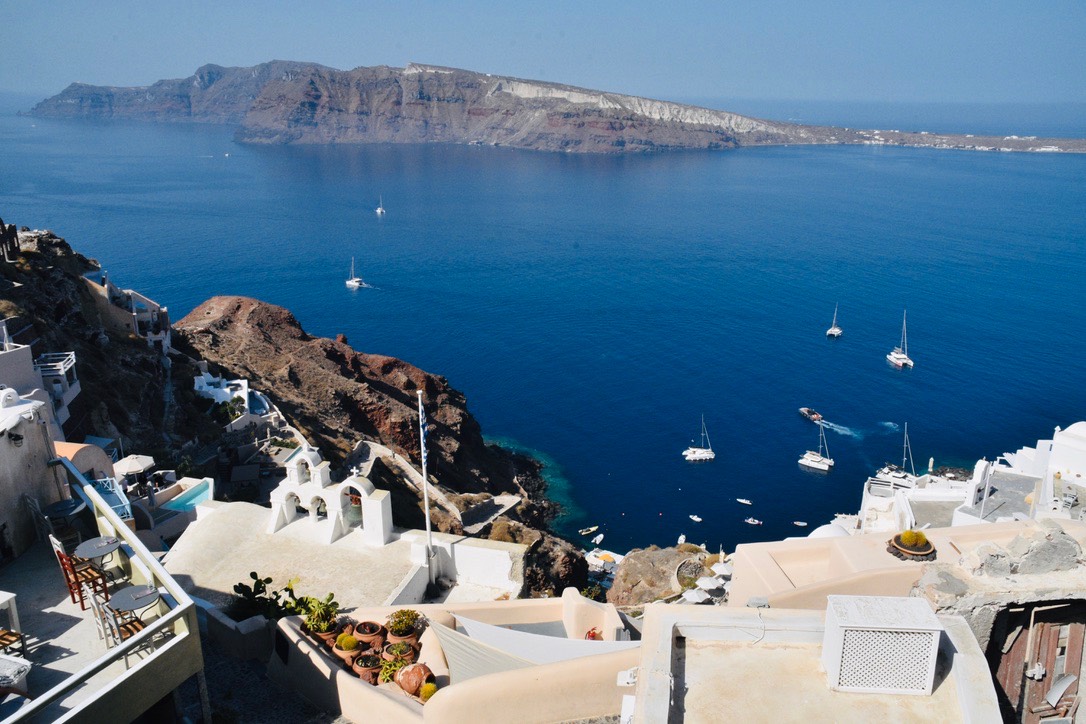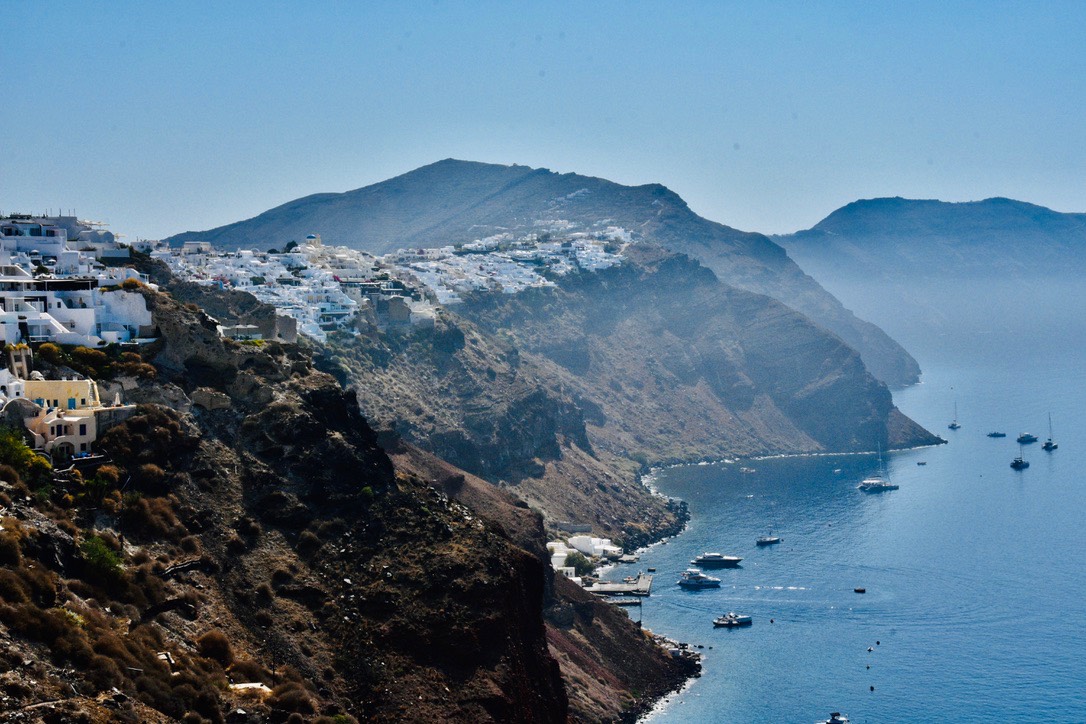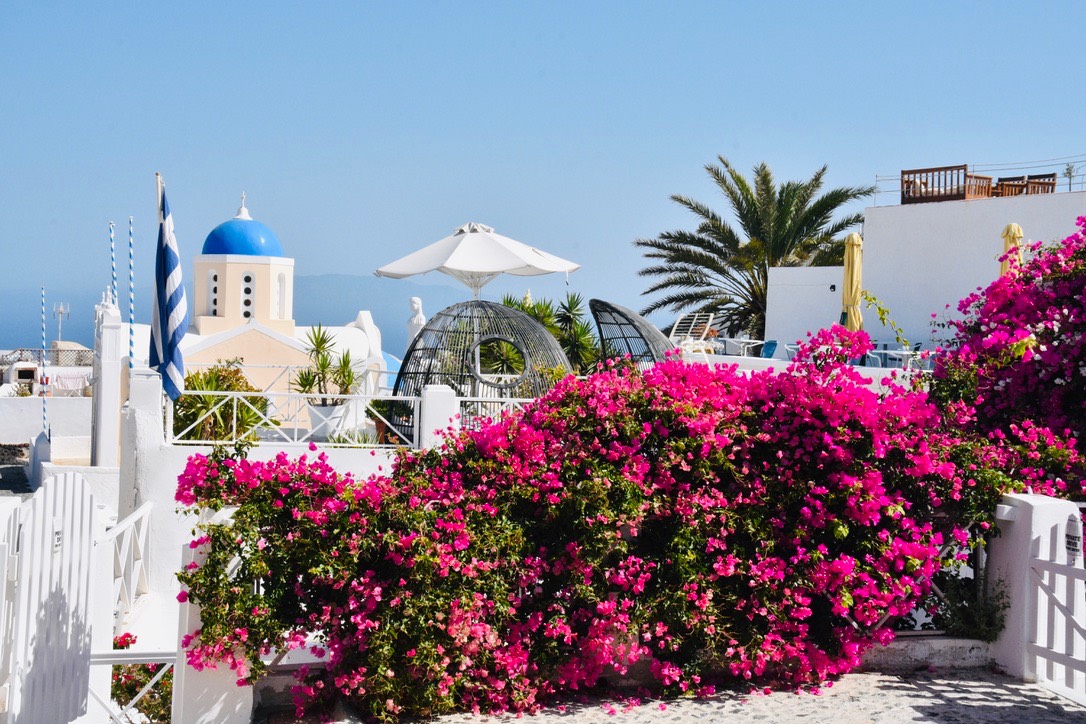 Violet and I agree that we could stay here forever.  We walked all along the windng pathways and up and down the stairs until it was time to see more of the island.
We drove to Fira to see the famous three bells overlooking the volcano.
The volcanic eruption in 1600 BC devastated the area and  turned Santorini from a round island into the crescent shape it is today.  The explosion has been estimated to be about the equivalent of 40 atomic bombs.
Our next stop was Pyrgos, a village at the highest point of the island.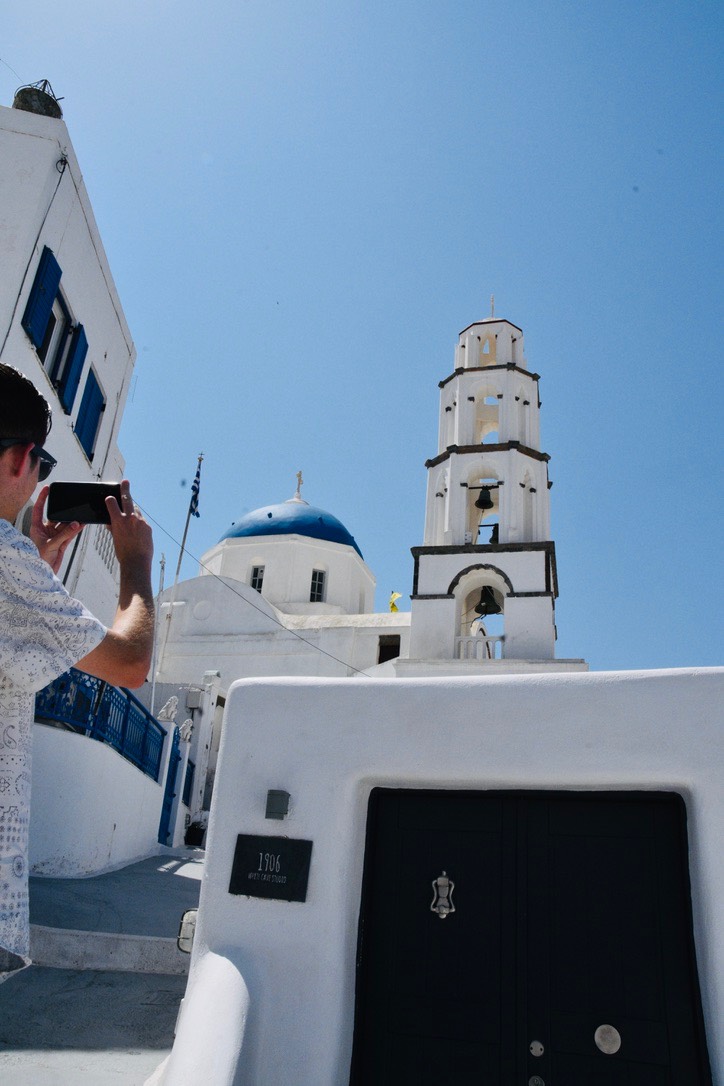 And then on to see the Red Beach.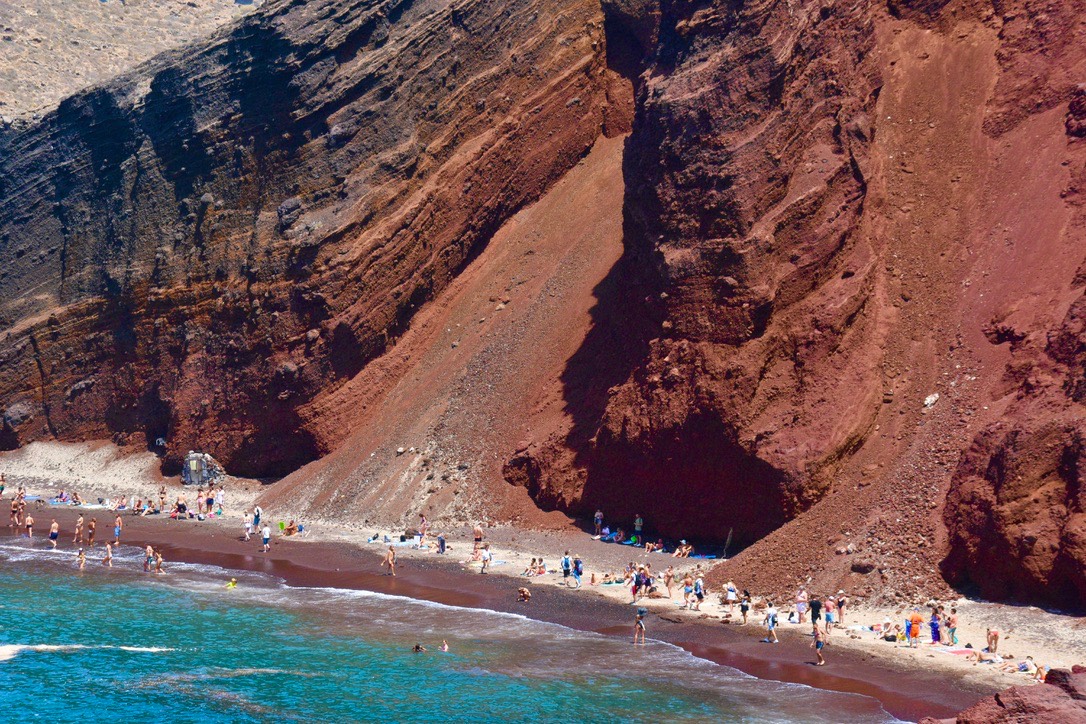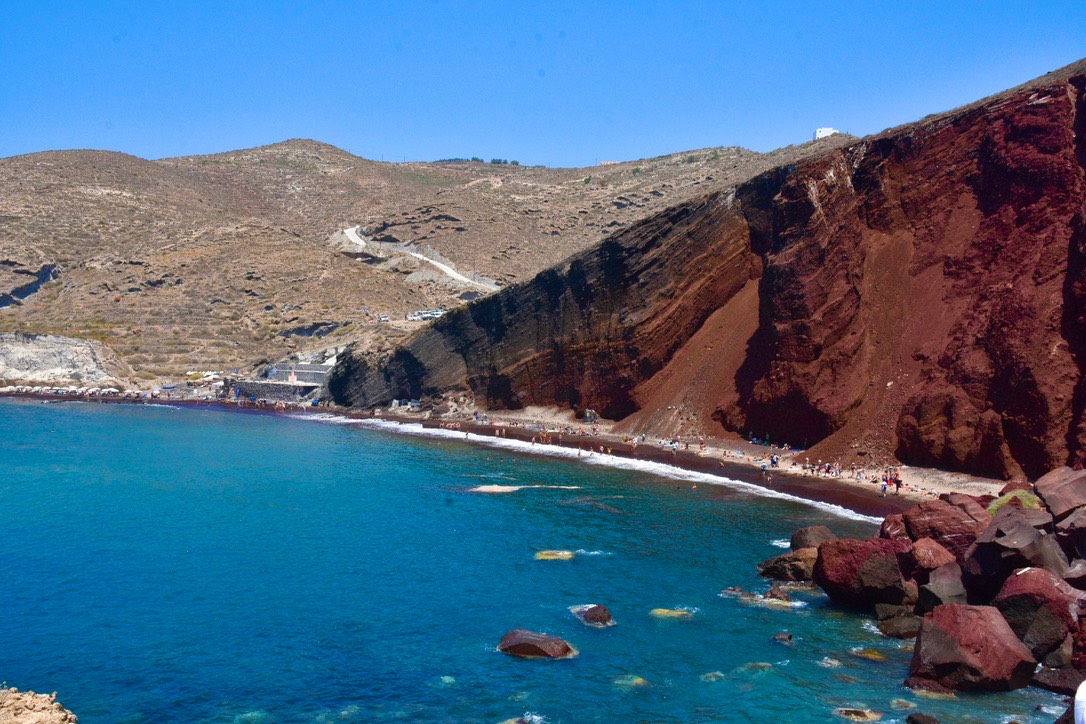 Finally, we met our specialized gude Eugenia at the gates of Akrotiri; a prehistoric cityfrom 3500 years ago that was buried beneath volcanic ash until 1967.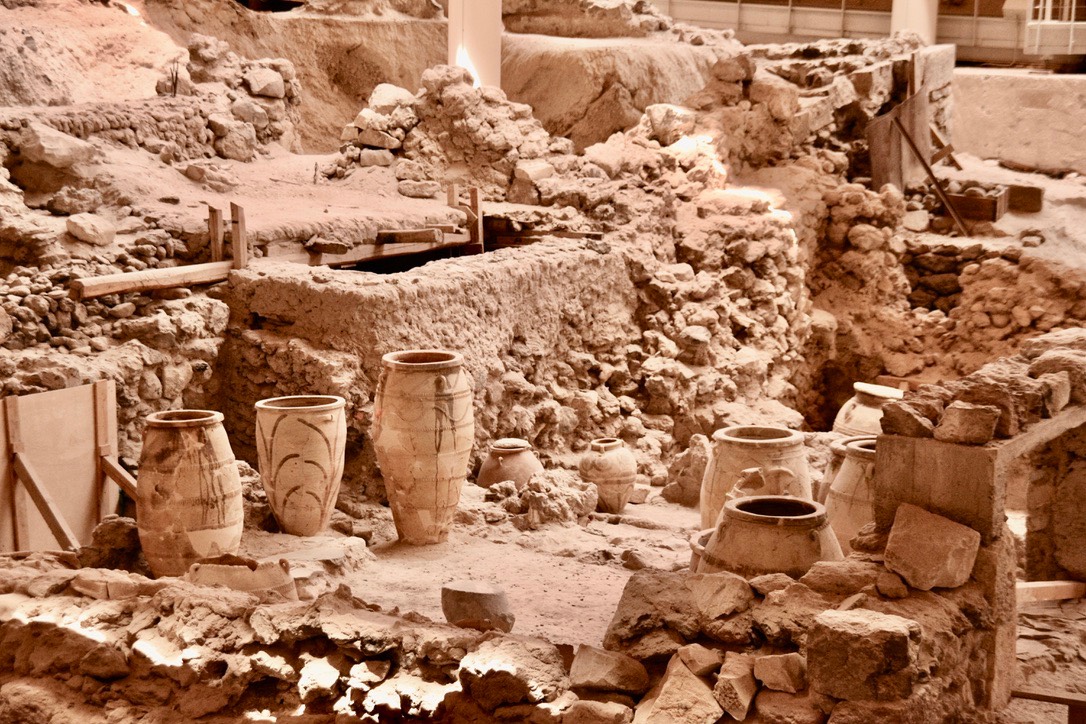 This was the most incredible place to visit.  It is still in the process of being excavated, so you really get a sense of how it could have gone unnoticed for thousands of years, waiting to be discovered.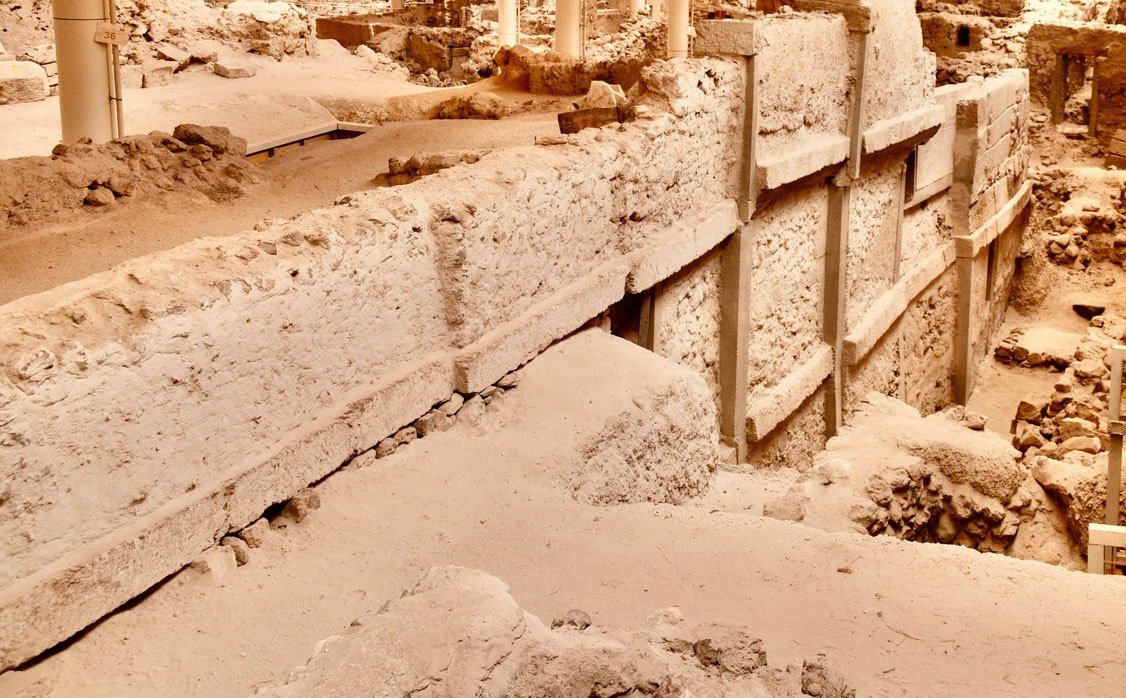 It was fascinating to see such a modern city with paved streets, indoor plumbing systems and rain gutters.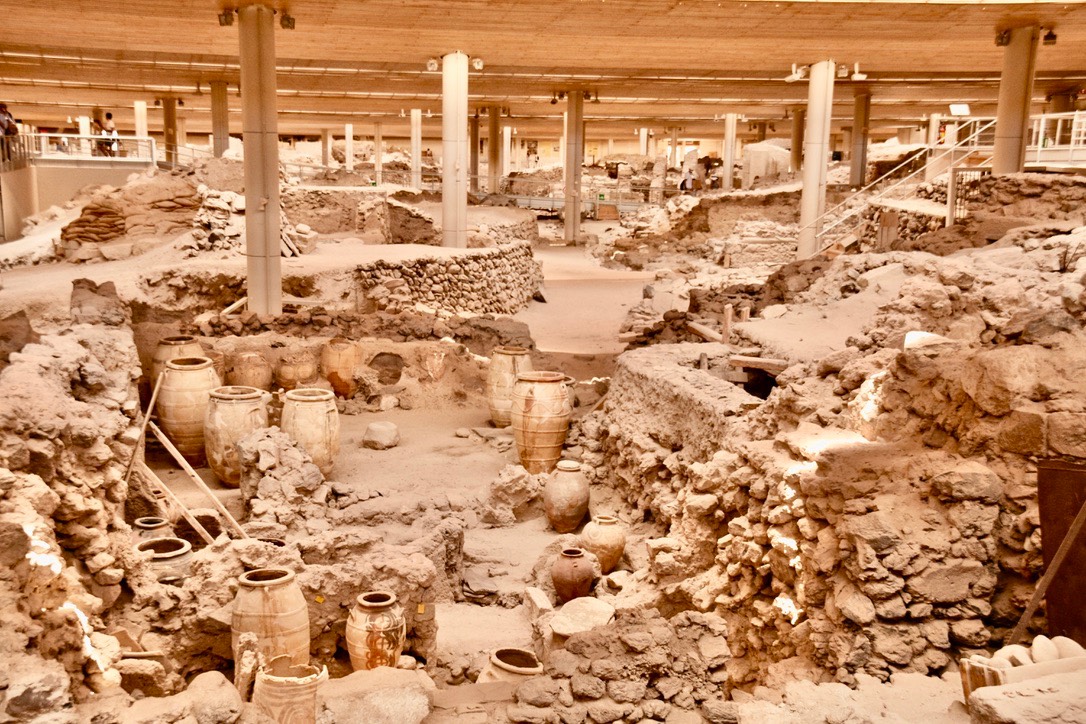 The houses had incredible frescoes that were found nearly intact.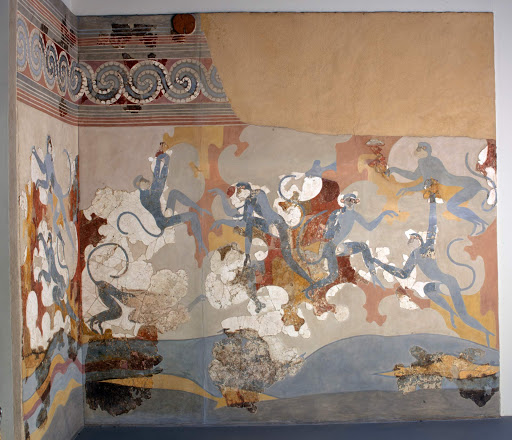 It was truly amazing and we are so lucky we were able to see it.  Today is our last in Santorini and we are plannng to enjoy the sunshine, pools and beach.