Yesterday, we finally made it to Paris.  The volcano is wreaking havoc over here, but after a long delay and way too many hours spent in the Venice airport, we arrived at our apartment here in Paris.  Note to self - never fly easyJet again.  It was nearly 9:00 at night when we got here, so we had to just settle for going out in the morning.
So, this morning, we got up early and headed out.  It took a little while to figure out how to navigate the Metro here.  It's different than London, but we figured it out and headed down to the Seine to see the Eiffel Tower.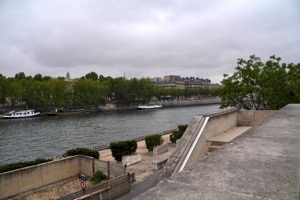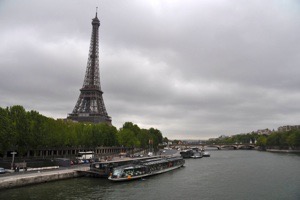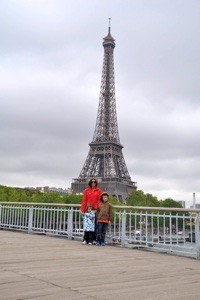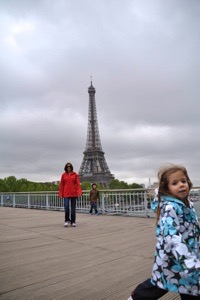 We didn't make a reservation and the line for the elevator to the top was really long, so we decided to walk to the Arc de Triomphe.  We walked up the 280 steps to the top.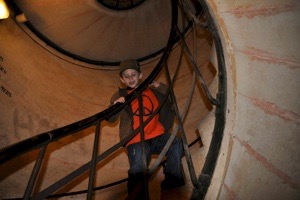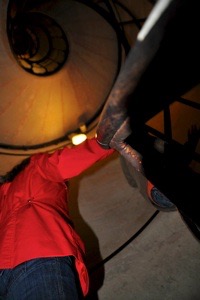 The view was incredible.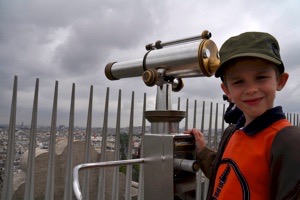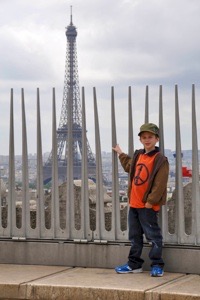 We had an early lunch at a cafe and took the Metro to the Louvre.  After the crowds at the Eiffel Tower, we were worried the wait at the Louvre would be as bad.  But, we didn't really have to wait at all.
Here we are at the MASSIVE Raft of the Medusa painting, which is amazing!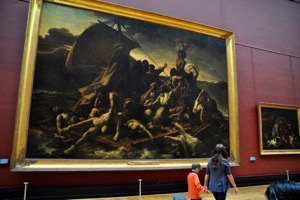 and of course, there's this one…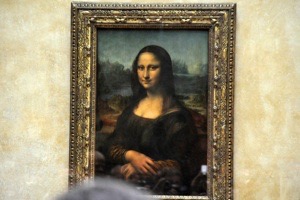 Violet was so excited…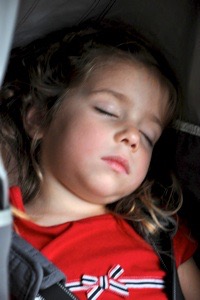 Here's Winged Victory…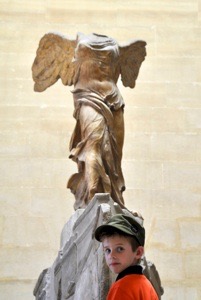 and Venus de Milo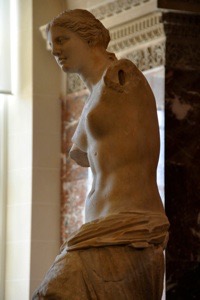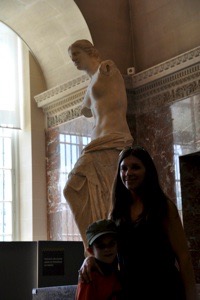 and Hayden with the Three Graces…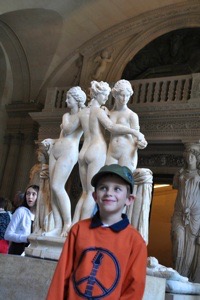 We could have stayed in the museum all day and night, but we wanted to see the Tuileries Garden too.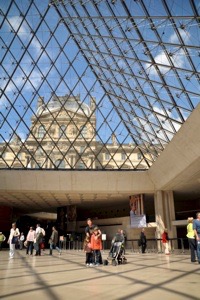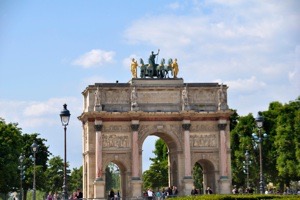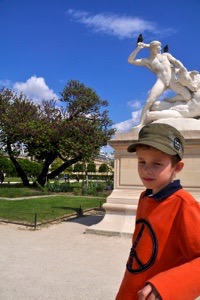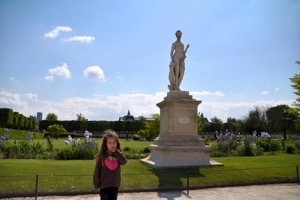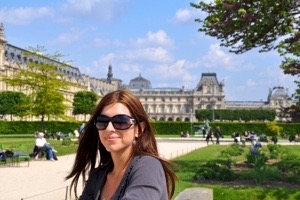 We probably walked like fifteen miles today and decided to head for the supermarket and stock up before we walked home for the night.  It hadn't been part of our original plan, but we decided since the kids have been going nonstop for two and a half weeks to various cathedrals, mosques, and museums, we are going to take them to Disneyland Paris tomorrow.  I'm sure they will love it.  And the fact that we can drink wine AND go on "De la Terre a la Lune" (Space Mountain) - sounds like reason enough to check it out.