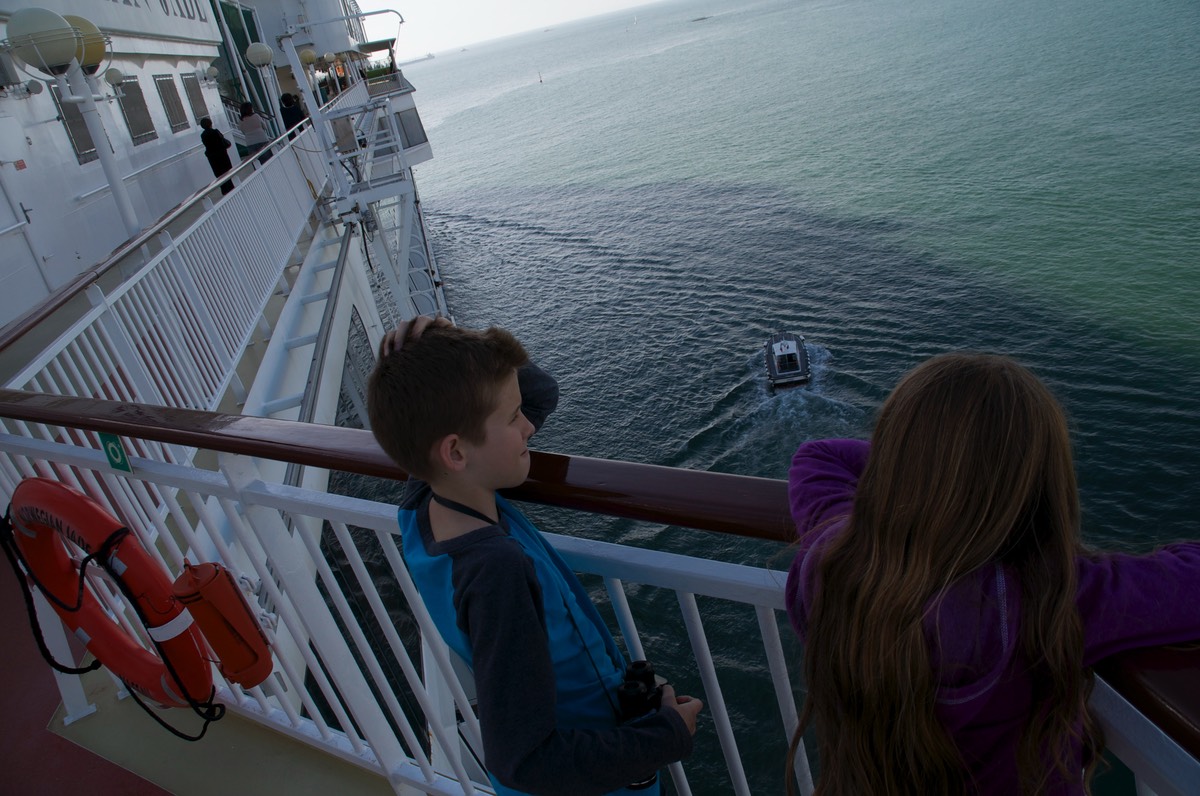 On Saturday morning, we packed up and left our little country house and drove to the port.  Neil dropped me and the kids off at the ship and returned the rental car.  We met up back on the ship for lunch.  This is our second time cruising on Norwegian, and so far, this is our favorite line.  We were really fortunate and were able to book a penthouse suite that is in a special area on the 14th deck called the Haven.  Our room is beautiful.  It has a living room, dining room, two bedrooms, two bathrooms, and a big deck.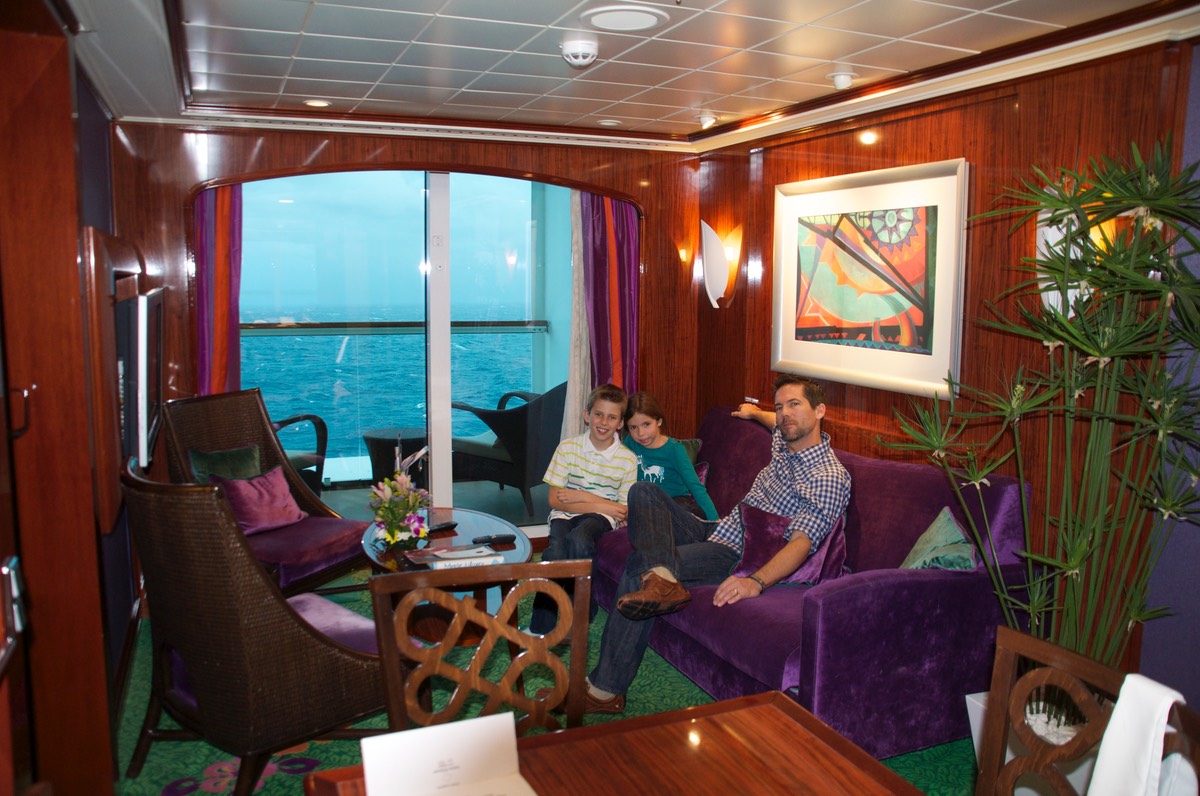 the living and dining rooms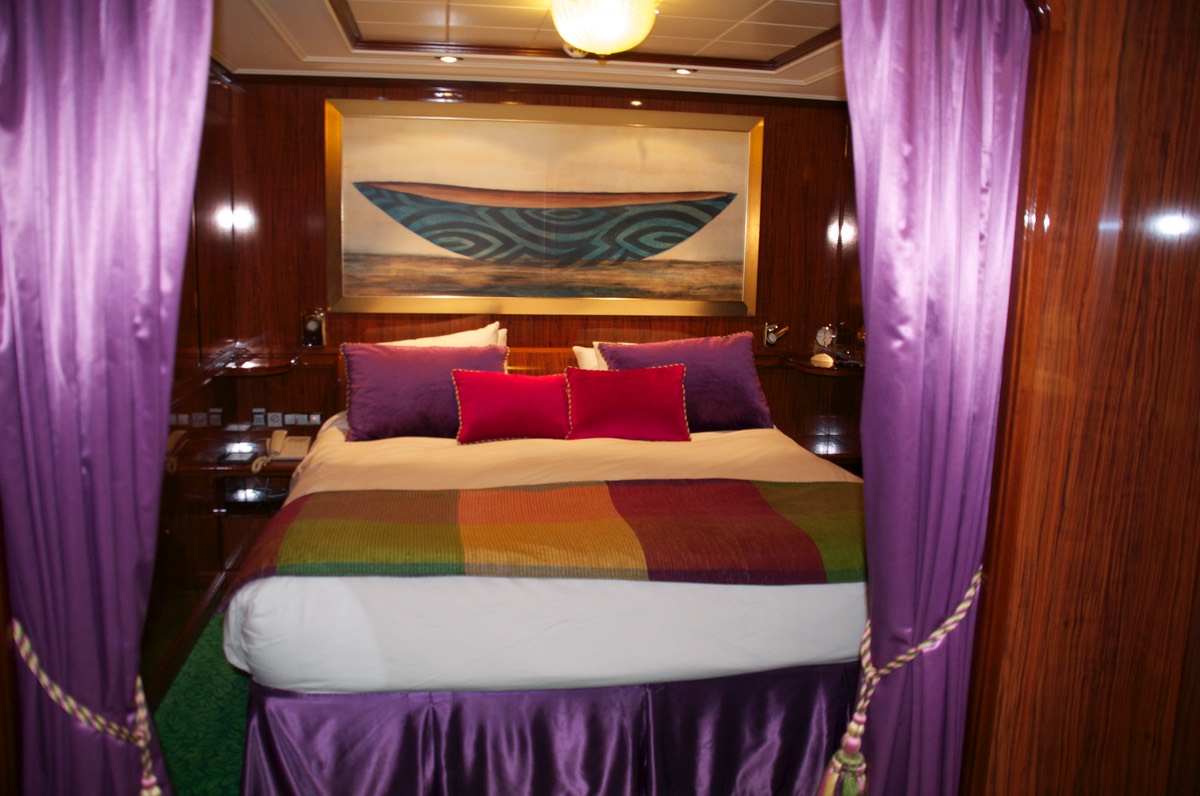 our bedroom
master bath
kids' bedroom
Right outside our door is the Haven Courtyard.  It is a private area just for the handful of suites here.  It has its own pool, spa, gym, and steam rooms.  It also has full drink and food service whenever you want, and a courtyard valet to take care of you, just in case the concierge, butler, and steward that take care of you in your room aren't enough.  It is completely over the top, but so relaxing and indulgent.  It is hard to tell in the picture, but it is huge and has a private sun deck too, one floor up.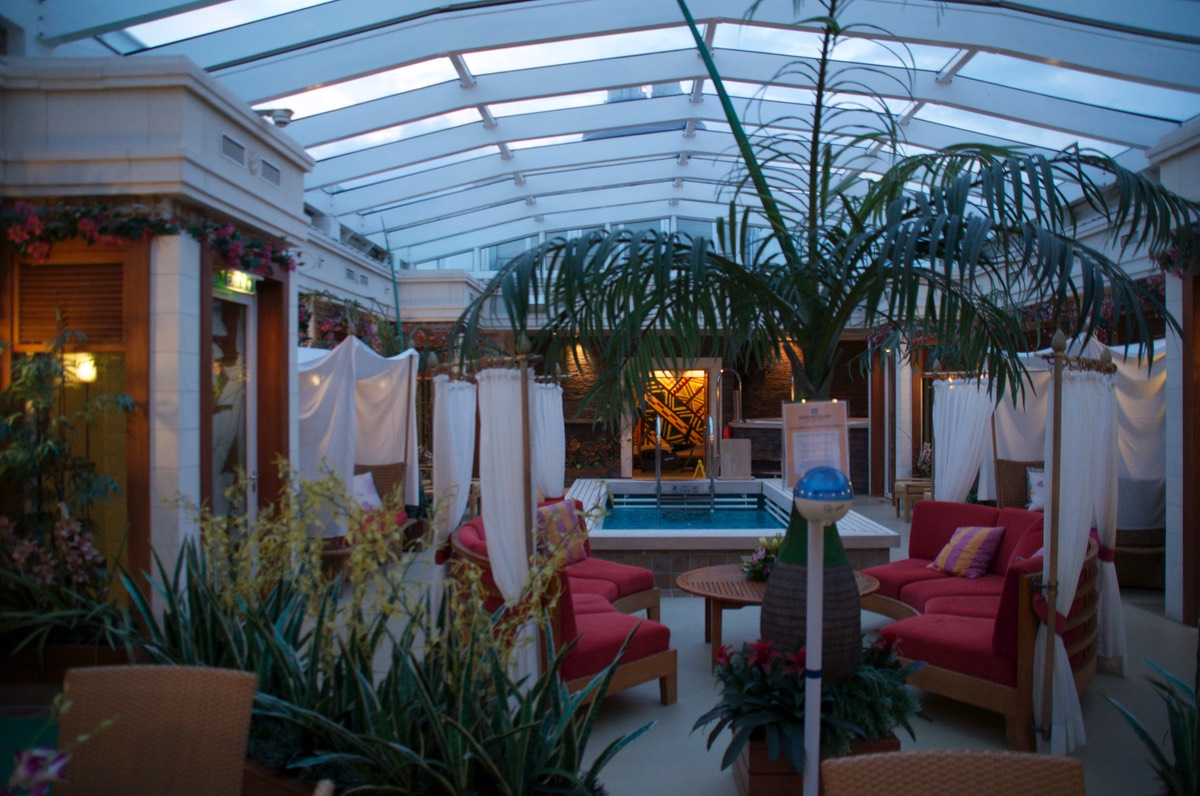 So, today, after breakfast, the kids went to the Kids Club while Neil and I went running.  The kids had a great time, and we went to the spa after our run, which was great.  We all just had dinner together and the kids are heading to bed.  They are completely exhausted after playing so hard all day.  We have another sea day tomorrow and then we are in Alanya, Turkey on Tuesday.  It's really nice and relaxing to have a mellow day today, and tomorrow too, but we are looking forward to seeing more new places soon.