today we were in Montenegro. we explored three old towns and saw a lot of beautiful places. We started by driving through the croatian border, and then had a fairly long drive to our first stop. we stopped and got a drink and looked at the water and then got back in the car.
our next stop had a lot of cool historic buildings like churches. there were also a ton of stairs, which we walked up a little bit. there were also tons of cats.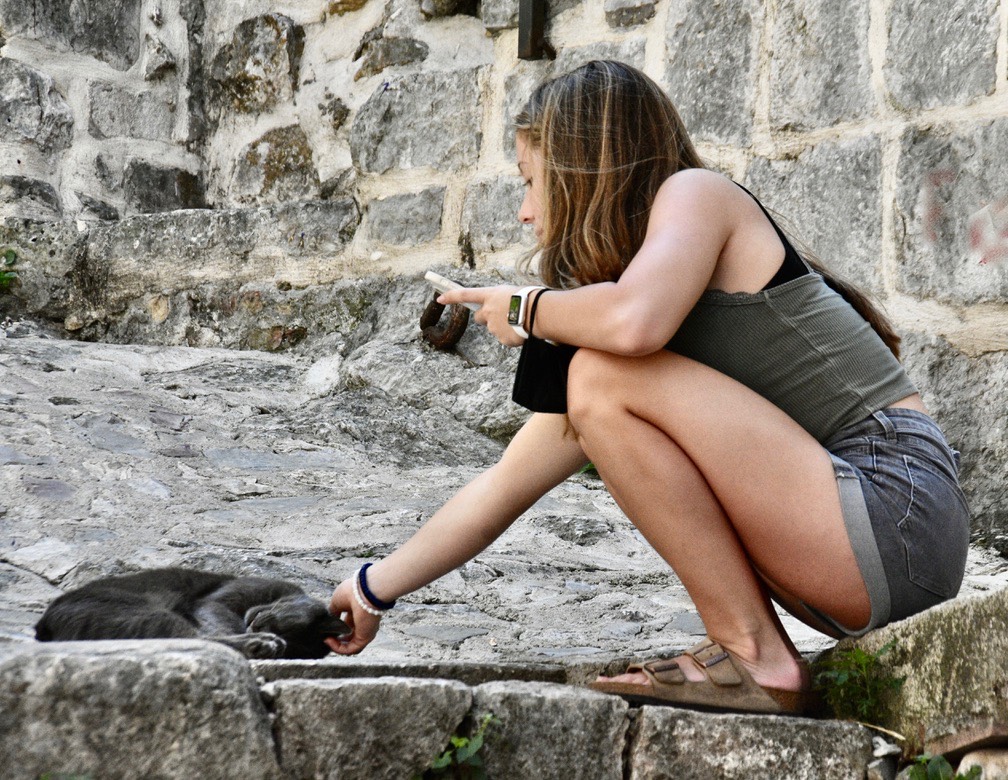 after this town, we got back into the car and drove to our last stop, where we got lunch. then we got on the ferry and crossed the bay and then drove back to the hotel. overall we saw a lot of gorgeous places and had an amazing time.