This is our second day here in Amboise.  We really love our house, Le Cardinal, right in the town center.  Here are a few more pictures:
This is one of the staircases and the salon.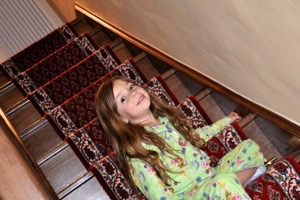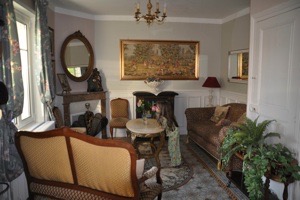 Here's Violet's room and our room.  The furniture and art are fantastic.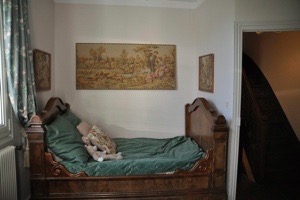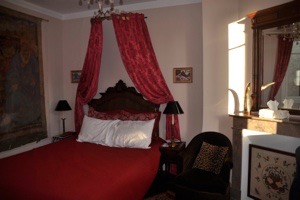 We still can't seem to adjust to the time for some reason.  This morning, we woke up at 3:00 am, spent the morning out, slept for like four hours in the afternoon, and all four of us are wide awake right now at 11:15 pm. We are just going to stay up as late as we can tonight, and maybe we'll get back to some kind of normal tomorrow.
Our first stop today was Le Chateau Chenonceau.  This is the wooded path that leads to the castle.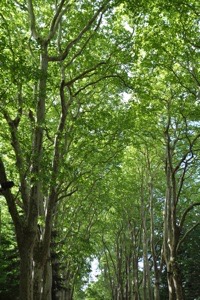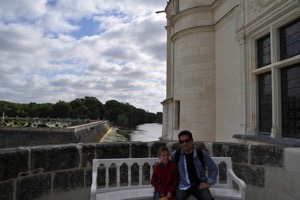 The chateau is built on top of the river, with the water running beneath it.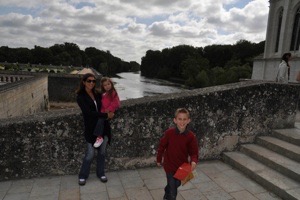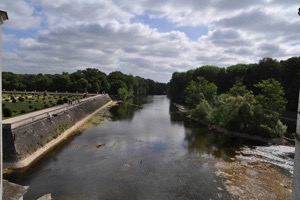 We walked around the grounds after touring inside.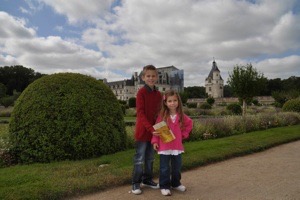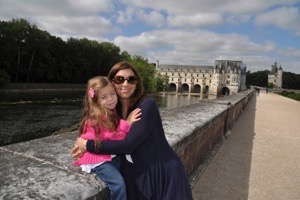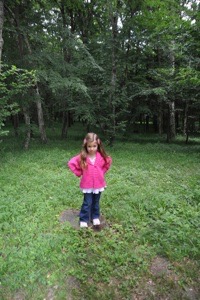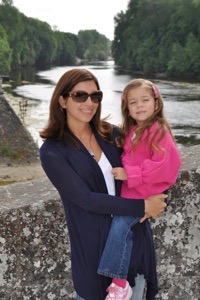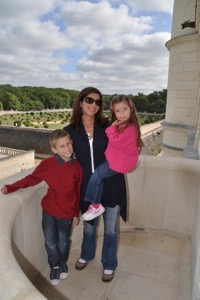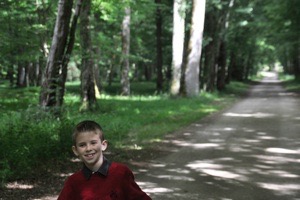 The kids ran through the maze.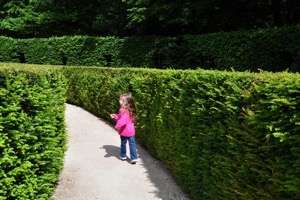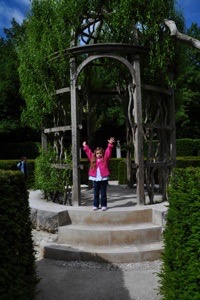 From here, we headed to what will most likely be remembered as the biggest waste of time and money in France....Mini Chateaux.  I read about it before we came and it sounded like something Violet would like...miniature versions of all the chateaux and princess costumes for the kids.  In reality, it was pretty run down, the trains weren't really working, and we paid 45 Euros just to walk around and decide we were ready to leave.  Violet made the best of it and tamed a dragon.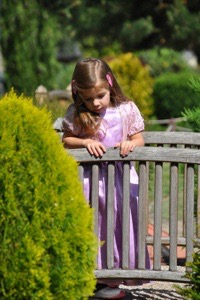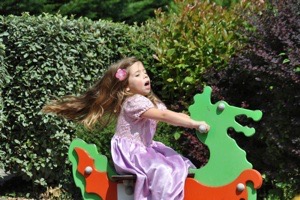 After our mega-nap, we drove along the Loire through a few little villages.  We walked along the river...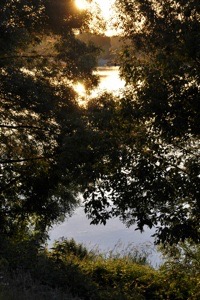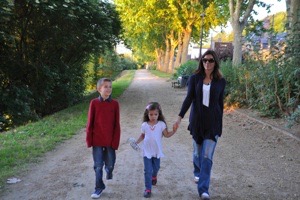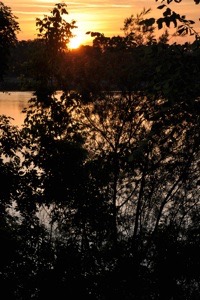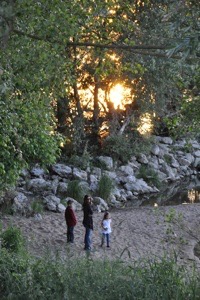 ..and snuck onto the grounds of Le Chateau de la Bourdaisière, even though it was 10:30 at night.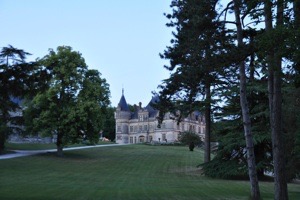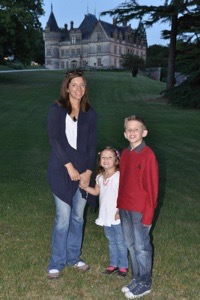 Our plan for tomorrow is Chateau Chambord, and Clos-Lucé, the final home of Leonardo da Vinci.  We're hoping to sleep at least until the sun comes up, and hopefully find some food I can eat.  Neil and the kids are doing okay, but I have been living on peanut butter and jelly sandwiches on baguette and fruits and veggies.  I might have to break down and eat some cheese or this vacation is going to turn into a two week fast for me.  It's not easy being a vegan in France.  Until tomorrow....