Tallinn is so old!  It's hard to believe it's real.  Bent was right when he said the old town would be touristy.  We had to work pretty hard to avoid the big tour groups as we walked around.  A lot of the castles and walls are from the 13th century.  Tallinn is really beautiful and more inviting than St. Petersburg.  Even outside of the old town area, there are lots of trees and parks everywhere.  We'd love to come back and have a longer stay.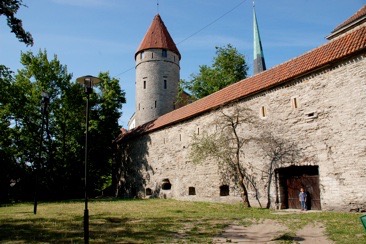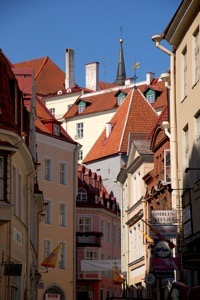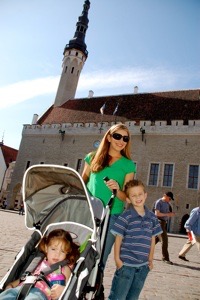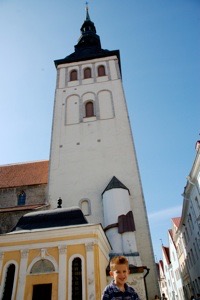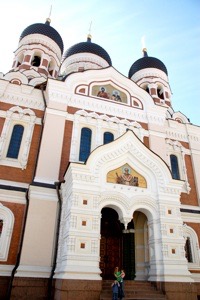 We wanted to go to the restaurant Bent recommended, but we couldn't find it with our lame map.  We realize now that we were in the right place, but just missed it.  Anyway, we went to an outdoor cafe and had some good food and some really good local beer.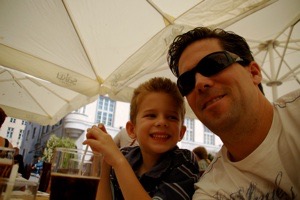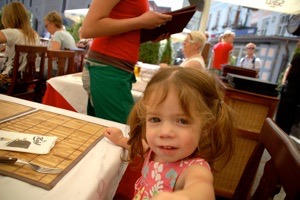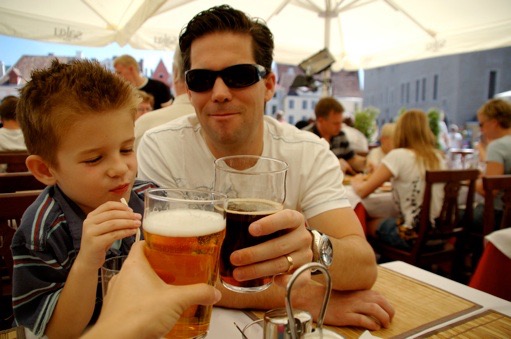 We bought the kids some cool knitted hats and had to track down some Estonian vodka for Buddy.  Hopefully, we got the right kind.  There is another video clip from today here.  Finland tomorrow!