This morning, we stayed close to home and went to the Amboise castle.  It's the one we can see from our house.  Hayden got the audio guide and told us everything we needed to know.  Violet brought her Little Pony, who became the subject of many photos...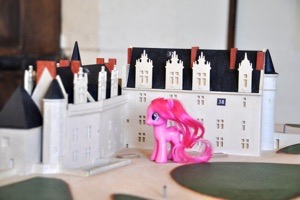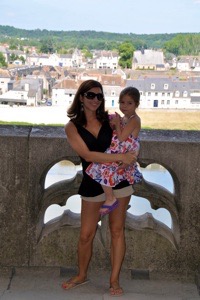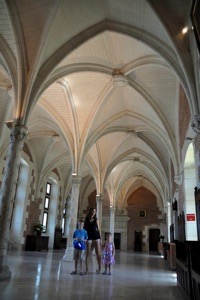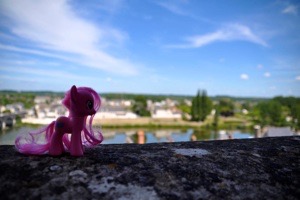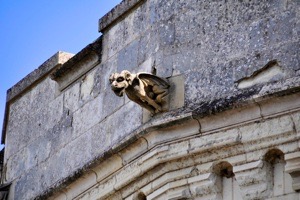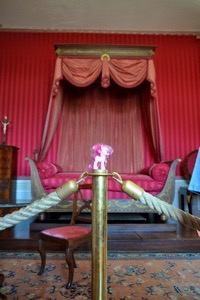 This is the view from the castle terrace.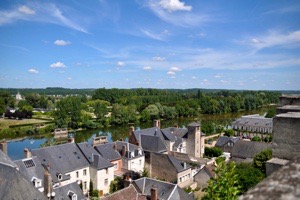 And these are the grounds....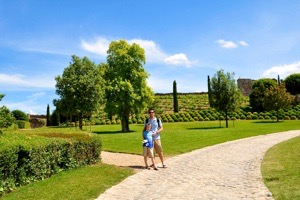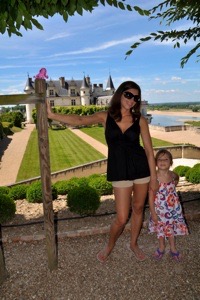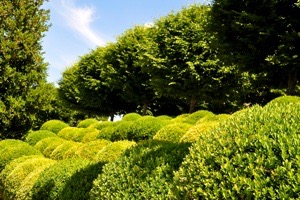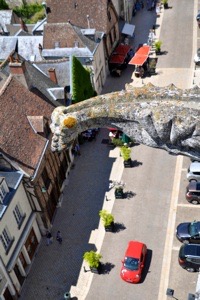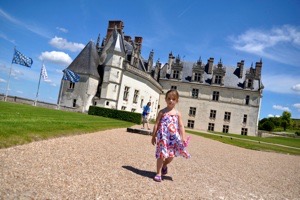 This is the castle chapel, where Leonardo da Vinci was buried in 1519.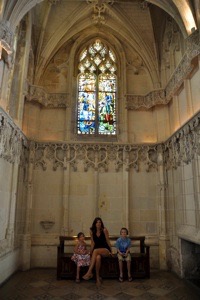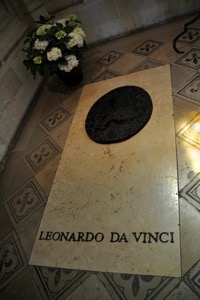 From the castle, we finally made it to Bigot Patisserie.  Hayden and Violet had glacé, Neil had a gruyere omelette, and I had an awesome salade crudité.  So nice to have some actual food today.  And chocolates!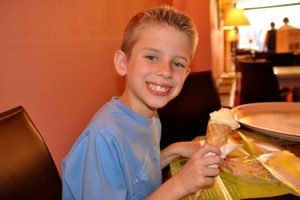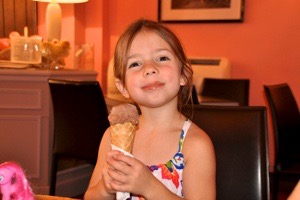 We went to the local market, and then came home and hung out in our garden.  The light was so pretty tonight, we took some pictures...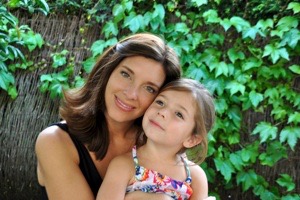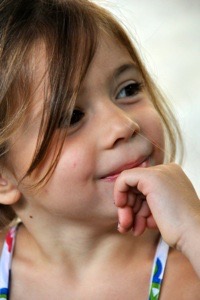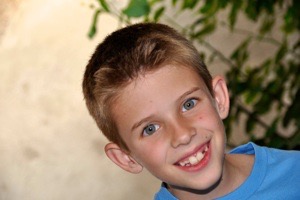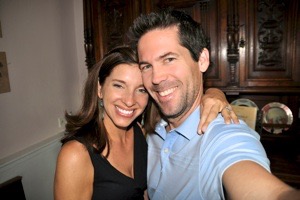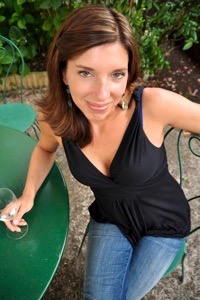 I especially like the one that looks like I have a giant head and tiny body.    We have no idea what we are going to do yet tomorrow.  We are so relaxed. We are always so busy, even on vacation.  So, it's hard for us to just chill out, but today was a fantastically mellow day.  Good for the soul! Jusqu'à demain...
P.S. Kristin, thank you for the link for eating vegan in France.  Most of the restaurants are in Paris, but we did find vegan veggie burgers at the local store (they were listed on one of those sites) and my body is very happy to have some protein.  I may live to the end of this trip after all.  Still vegan! (but, open to the possibility of eating some cheese and/or butter if faced with starvation again).