This was the view from our apartment last night!  We feel so lucky that we were able to be here and experience Bastille Day.  The night before, the suburbs had their fireworks shows and we could see about 30 of them from our windows.  On Friday morning, we watched the planes fly over on their way to the parade at Champs-Élysées.
Once the parade was over, we headed to the 16th arondissment and visited the Musée Marmottan Monet.  No photography was allowed, but the Monet and Pissaro paintings were amazing.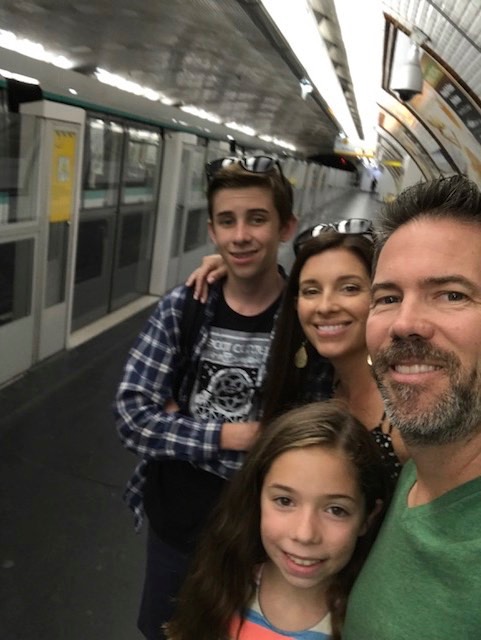 The metros were deserted! We grabbed lunch at a cafe,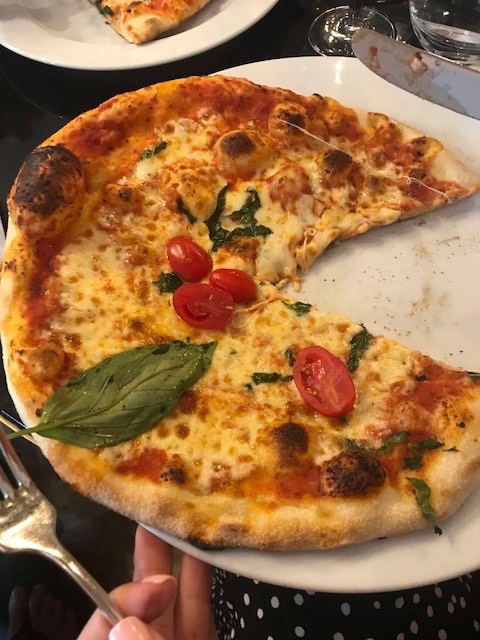 and then headed home to watch the fireworks.  We had heard they were great, but we were blown away.  They were spectacular! 
This morning, we got up, did a little packing, and took the metro to the Musée d'Orsay. The museum is on the left bank and is the old Gare d'Orsay train station built in 1900. The building itself is beautiful.
Their collection is incredibly impressive.
We spent a long time in the museum, then walked along the Seine…
left our lock on the Pont des Arts, 
and found a Mexican food restaurant!
To finish off our day, we stopped at the Arc de Triumph,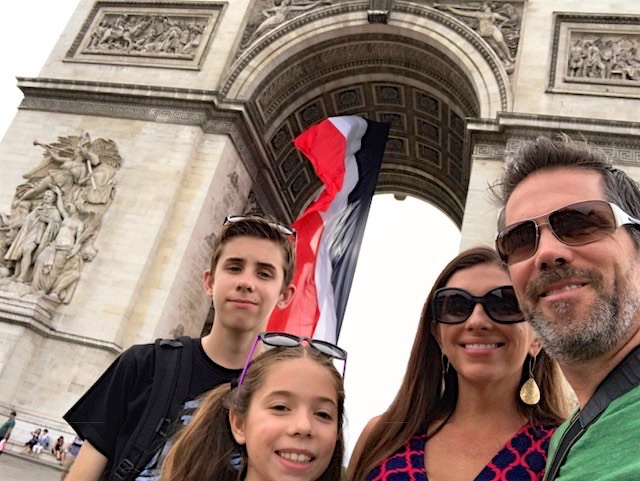 and found crepes for the kids 
This has been another unbelievavble trip.  It's hard to believe how much we have done in ten days.  Nous aimons Paris!